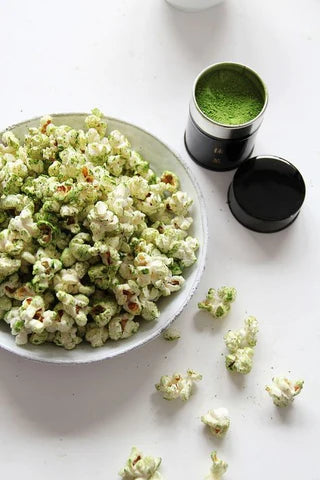 Ingredients
1 tbsp. coconut oil
1 tbsp. sugar
1/2 tbsp. popcorn kernels
1 tbsp. matcha
Directions
Heat the coconut oil in a large pot on maximum heat.
Add the sugar and the popcorn, so that it only covers the bottom of the pan.
Cover the lid, reduce the heat. Wait until all the popping sounds have seized
Pour the popcorn in a bowl and dust it with matcha
Stir to coat evenly. Sweeten some more if desired.
Copyright The Cultured Cup