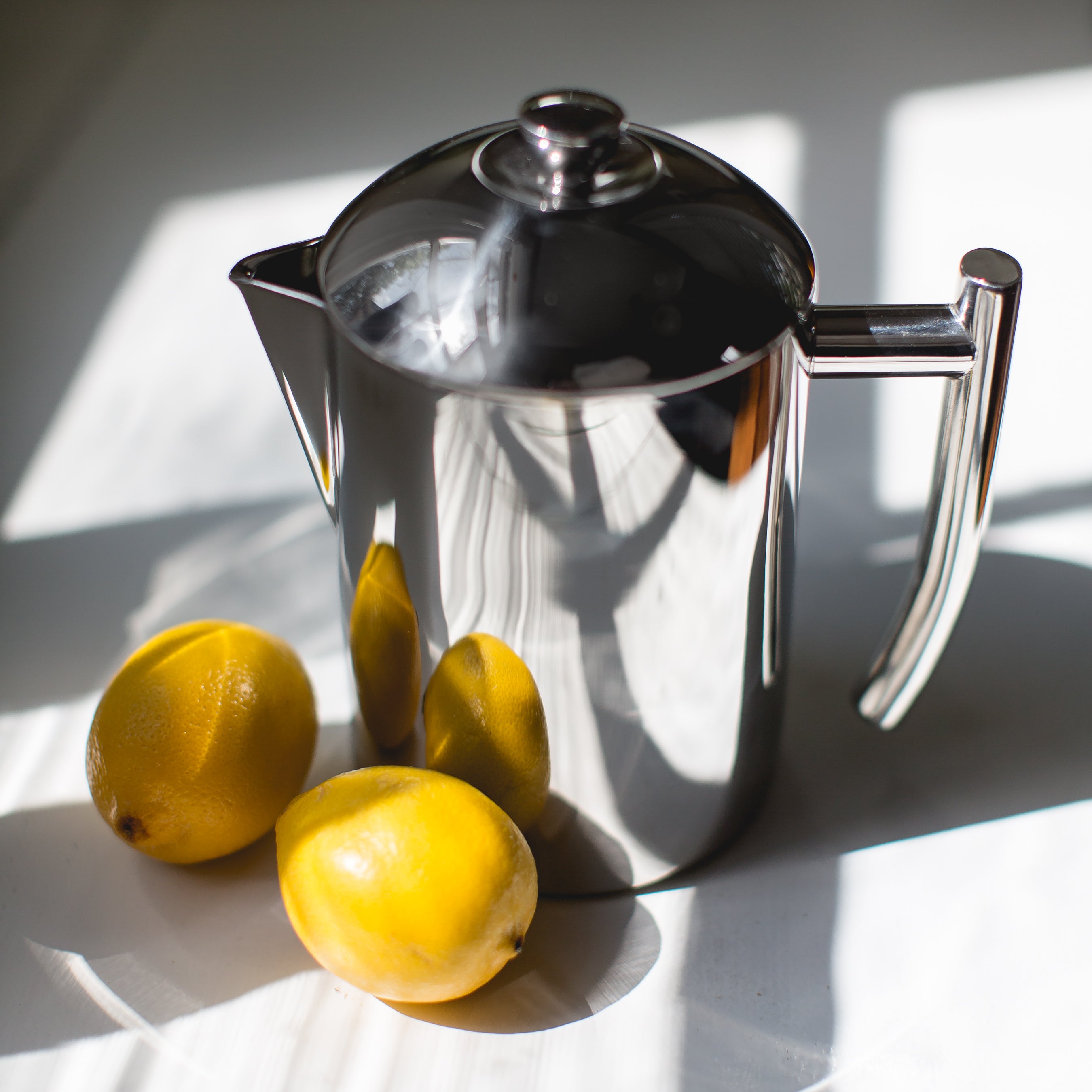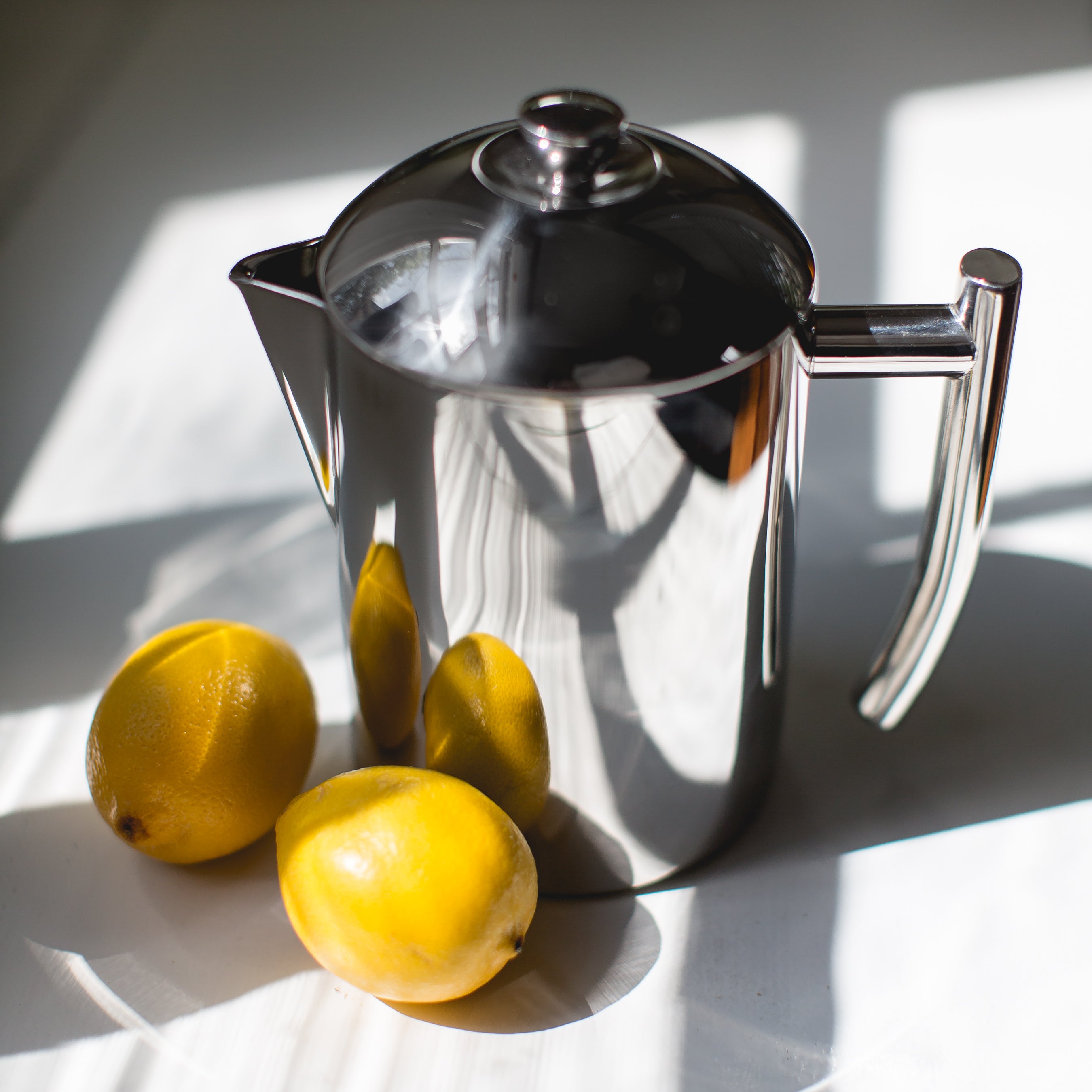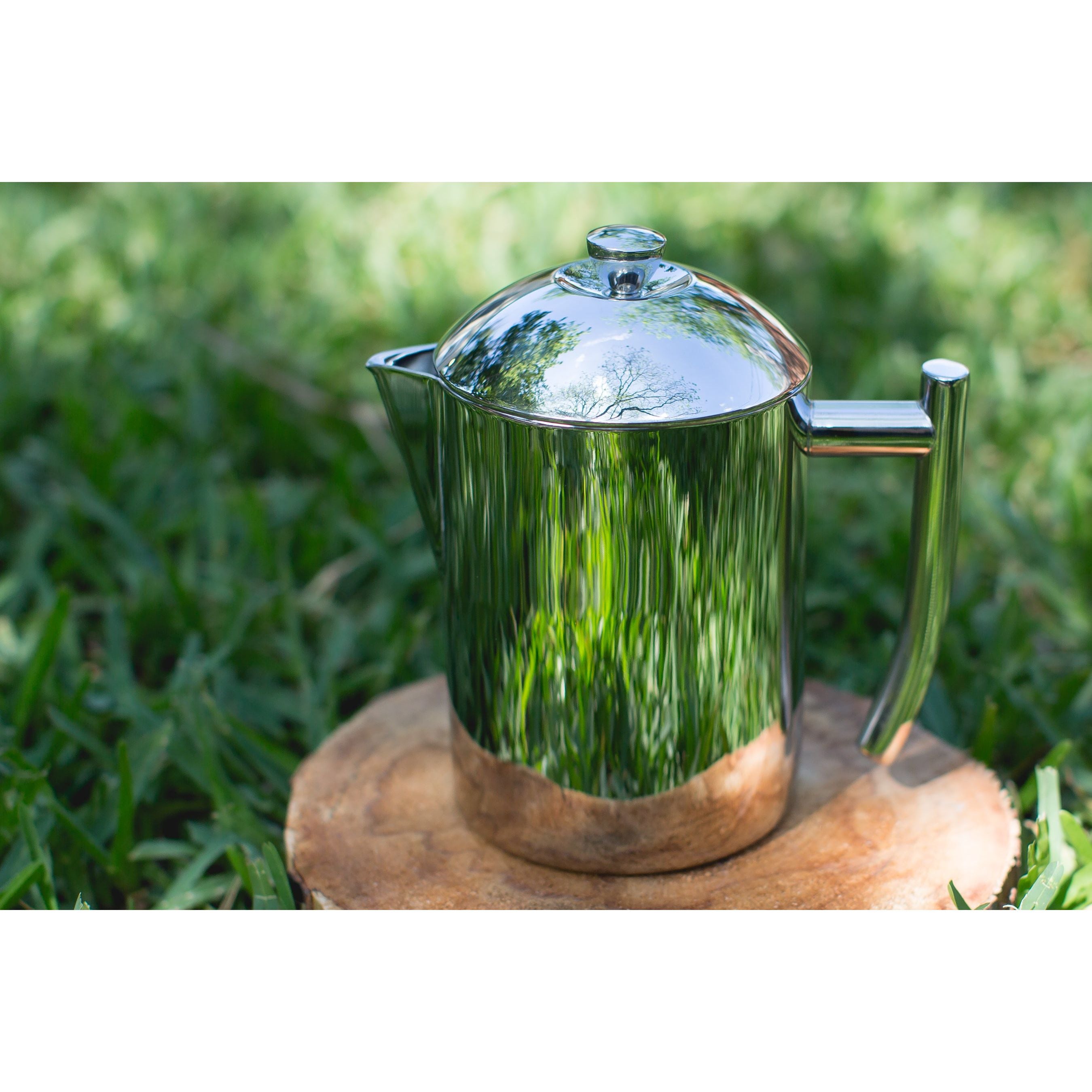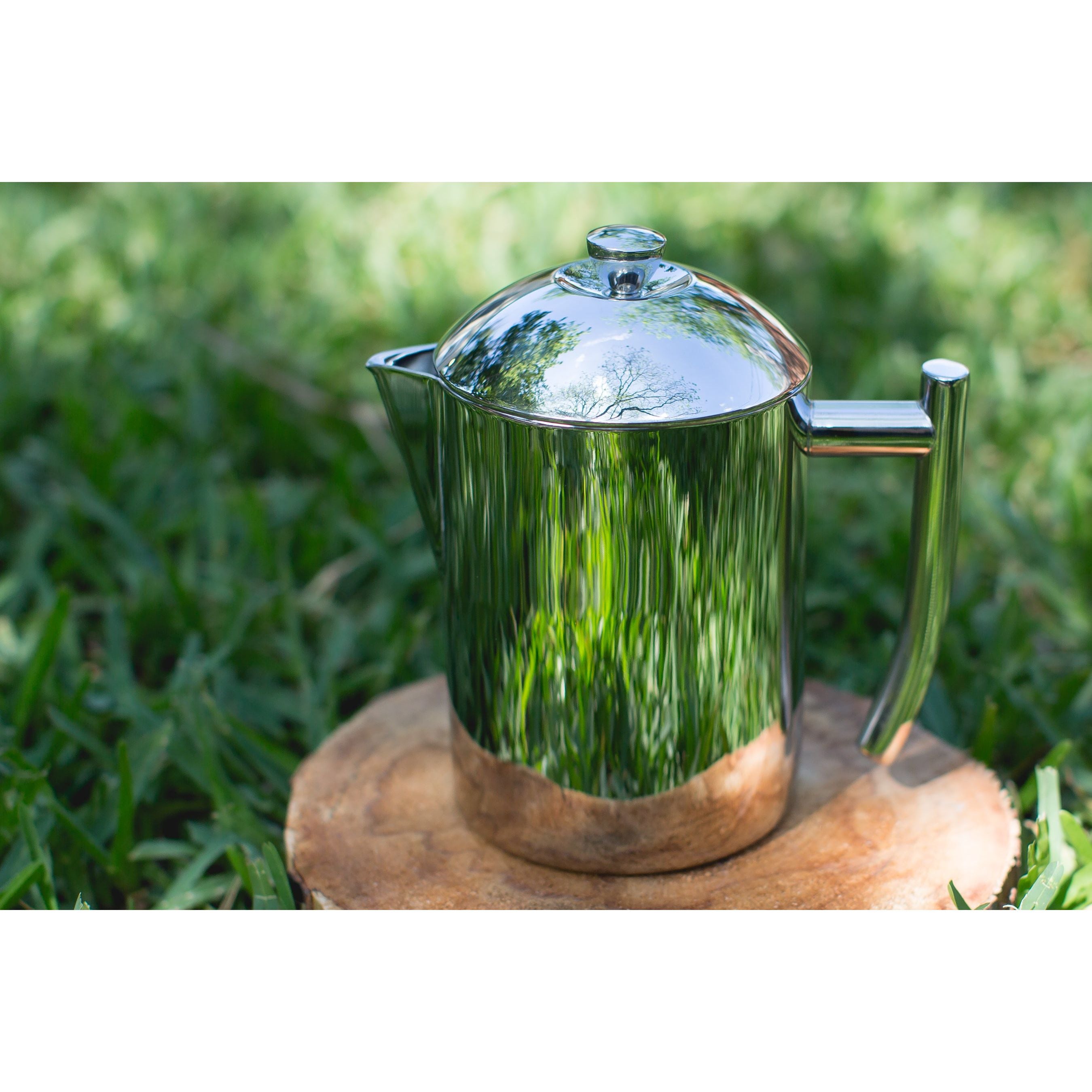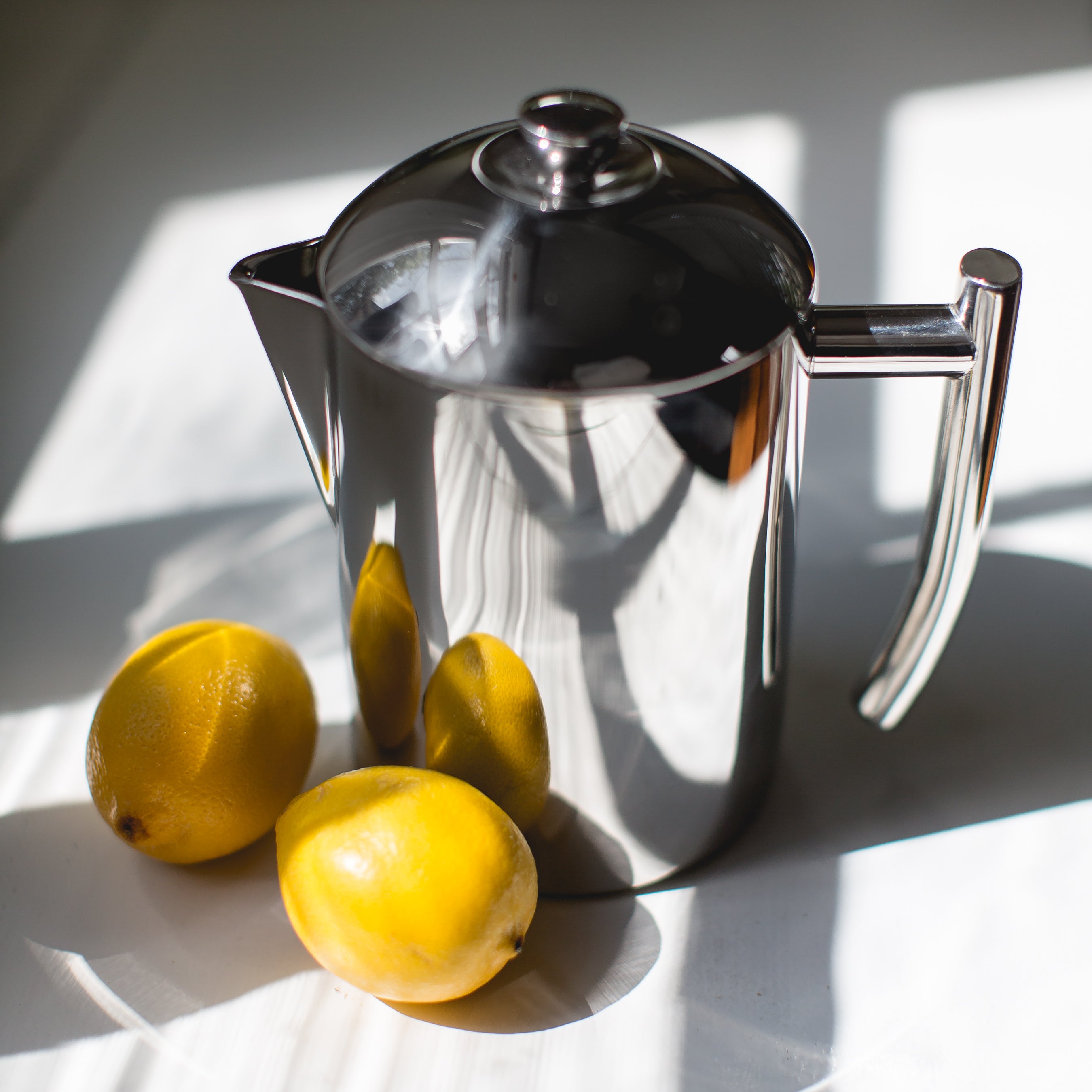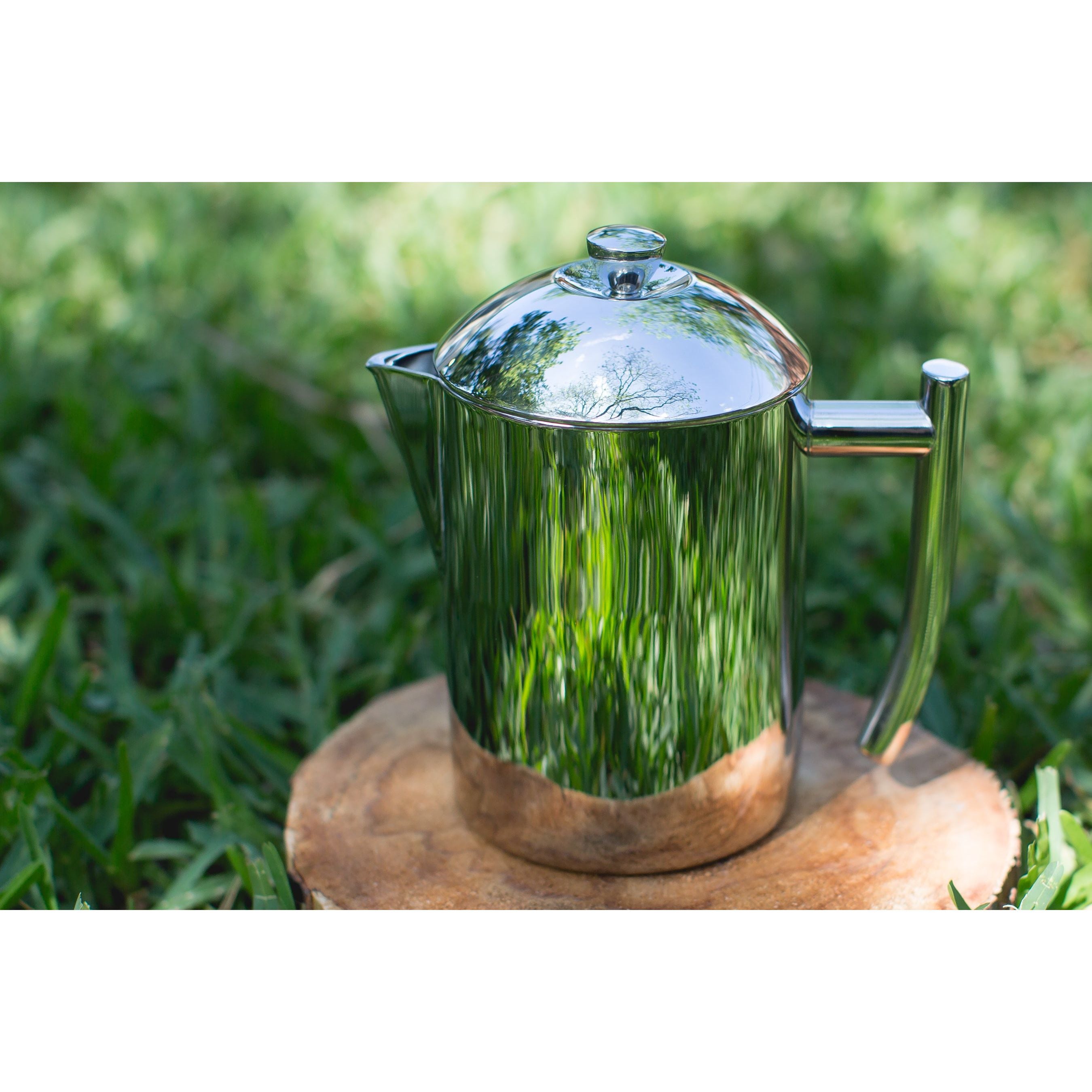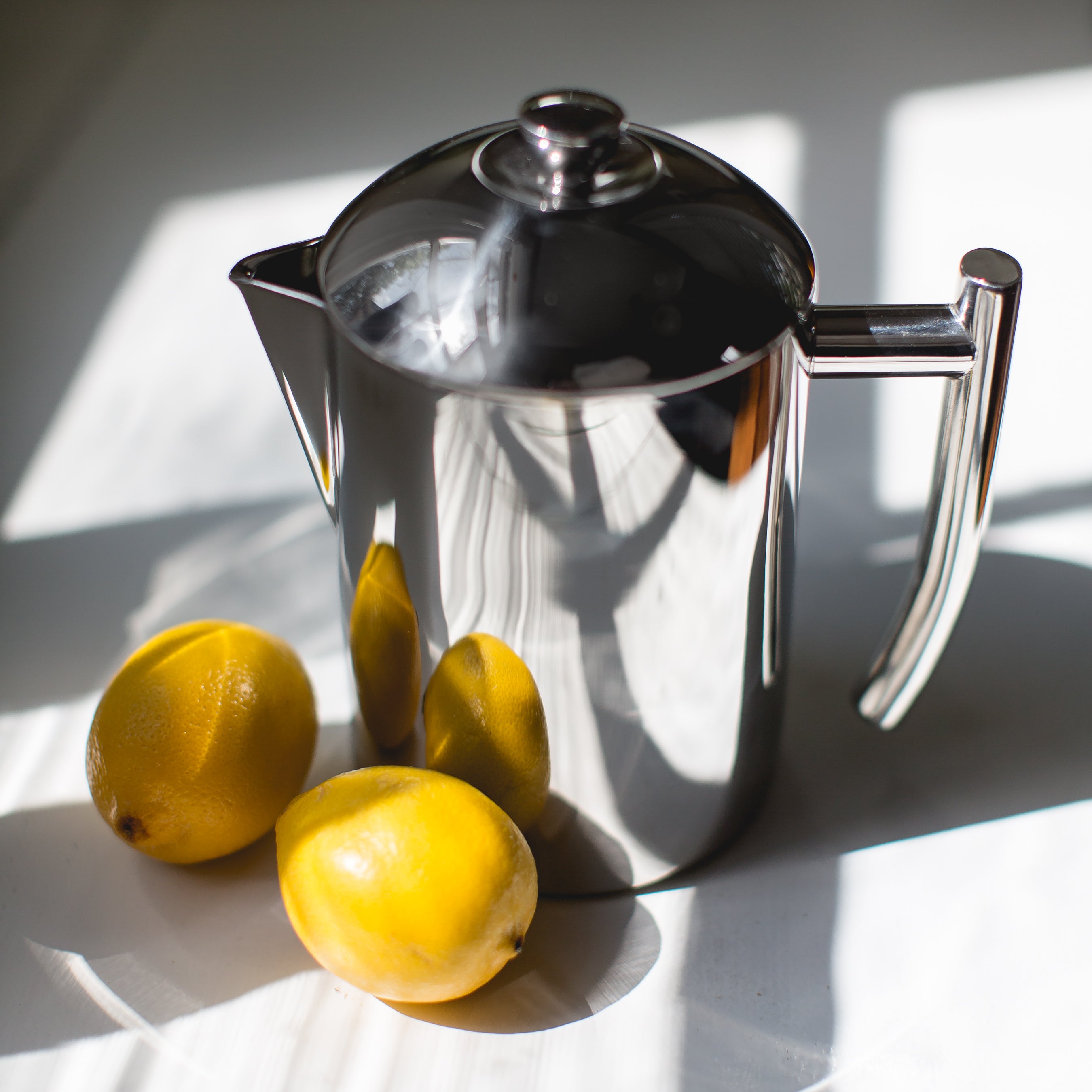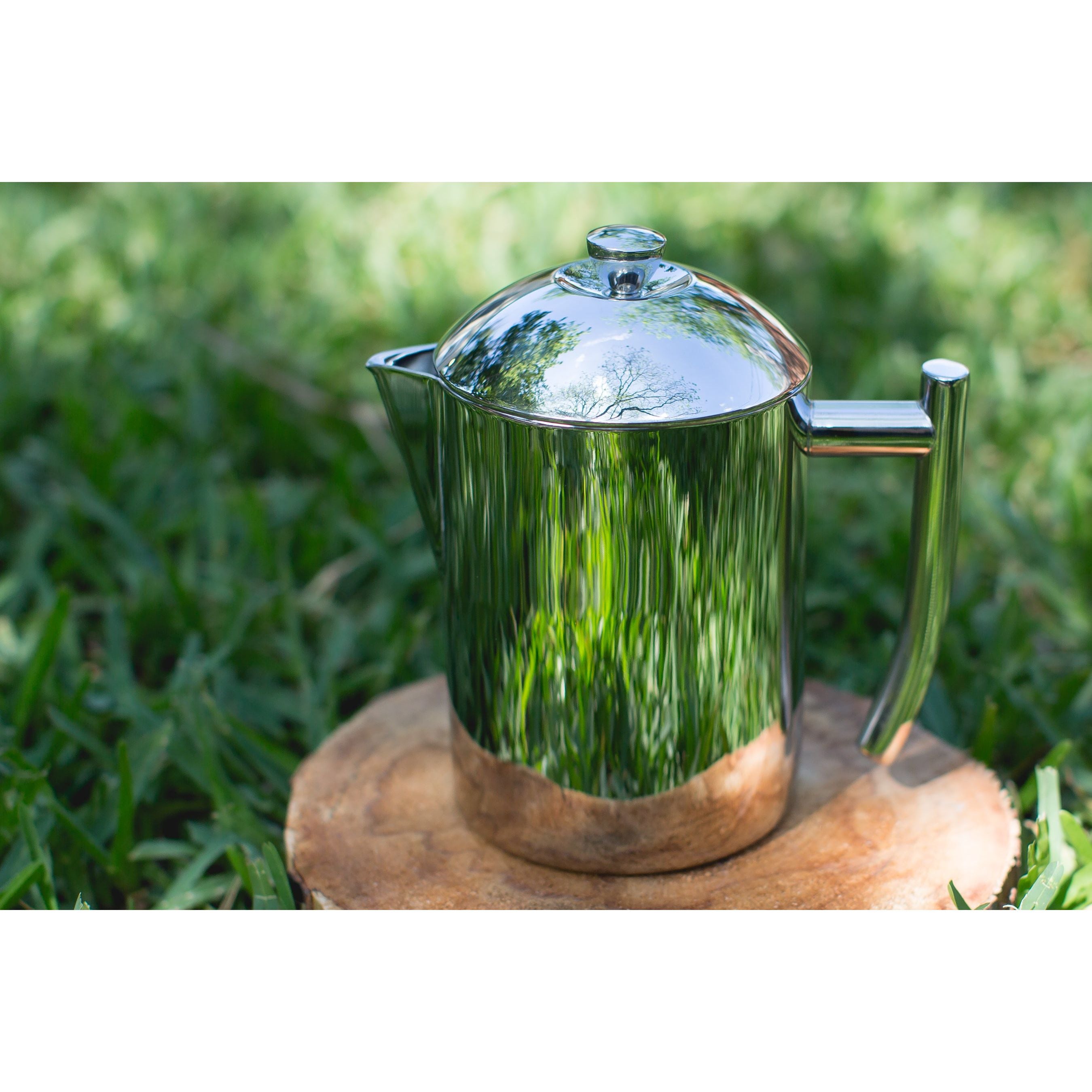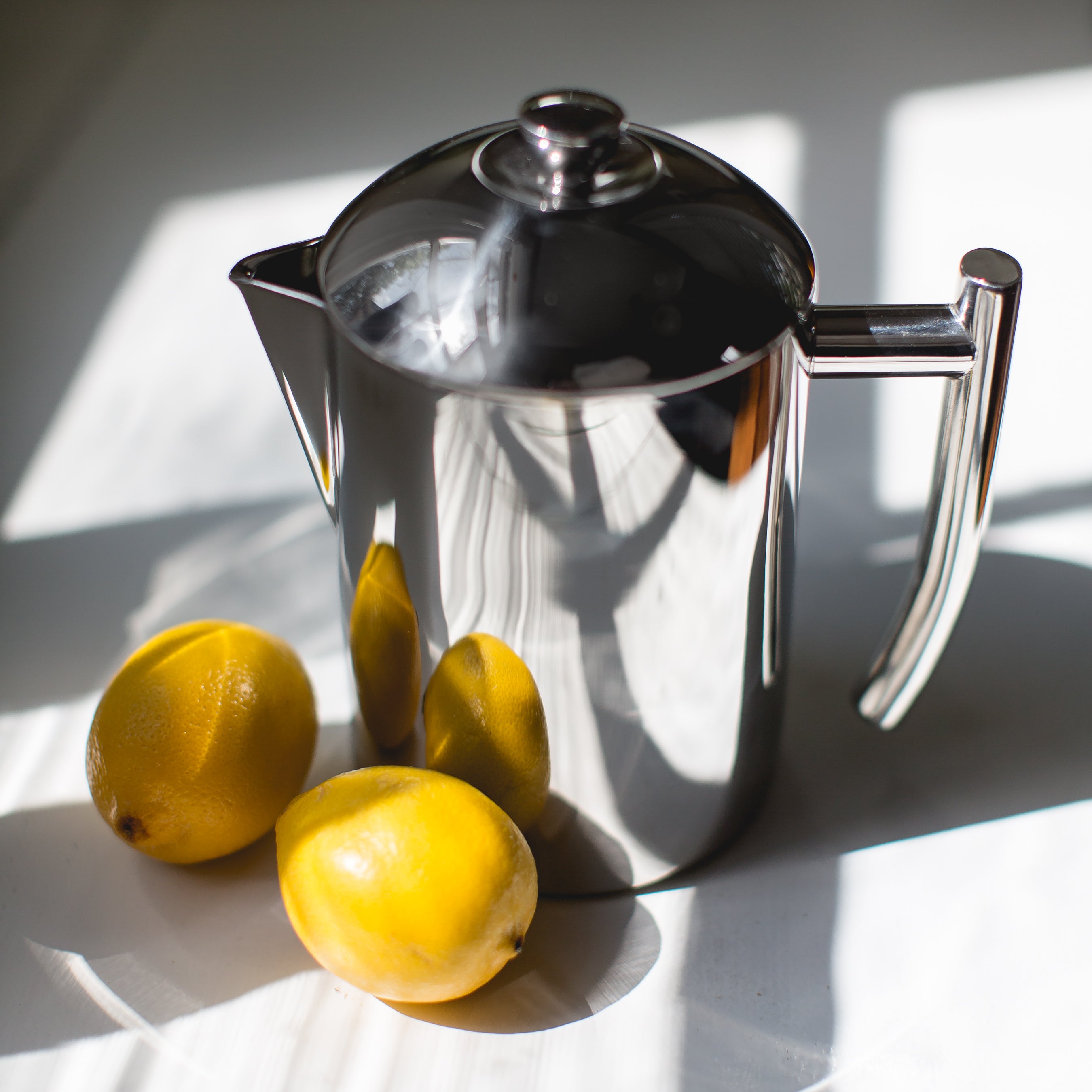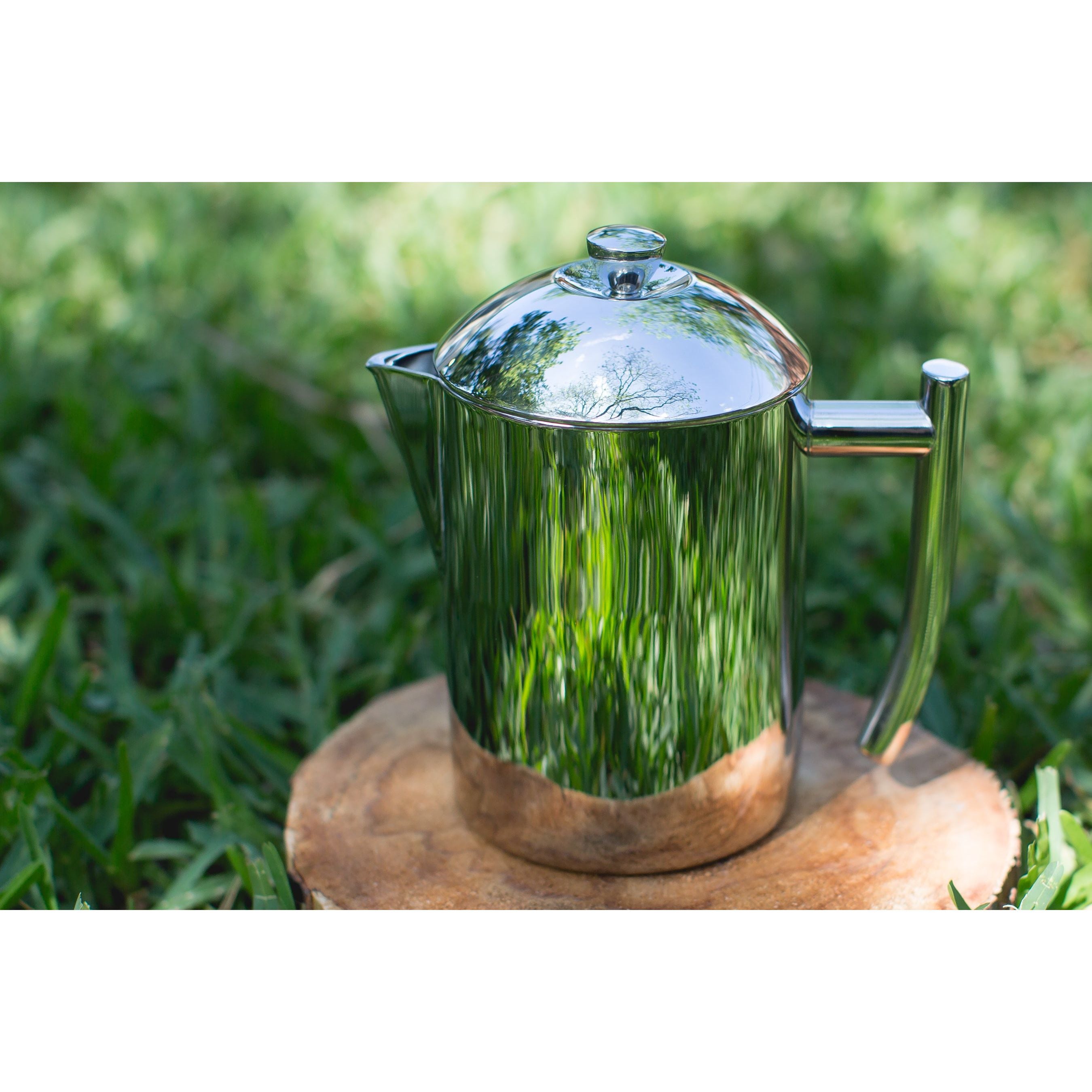 Lifetime Insulated French Press, 23 oz
This French press is stylish, functional, and lasts a lifetime! The silver beauty is double-walled, dishwasher-safe, and keeps coffee hot while the outside remains cool. 
Includes samples of La Minita Viennese and Dallas Bold.
Product Details: Non-drip pouring spout, made from durable 18/10 stainless steel inside and out. French press retains heat four times longer than glass thanks to its double-wall insulation. Not just for coffee, it's perfect for brewing loose tea or serving a cold beverage. Capacity: 23 oz. All components are dishwasher-safe.
Fun Fact: The first French press (cafetière) that we're familiar with today was made in 1852 by a Parisian metalsmith and a merchant who received a joint patent for filtering the coffee by using a sliding piston.