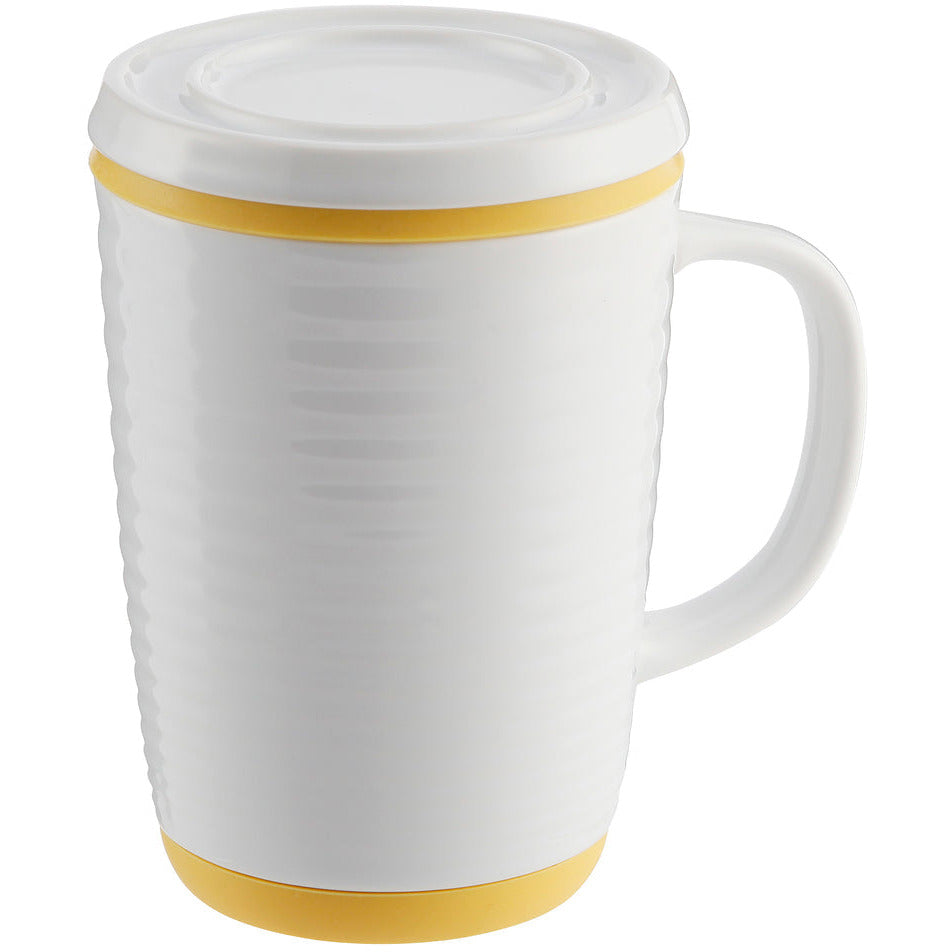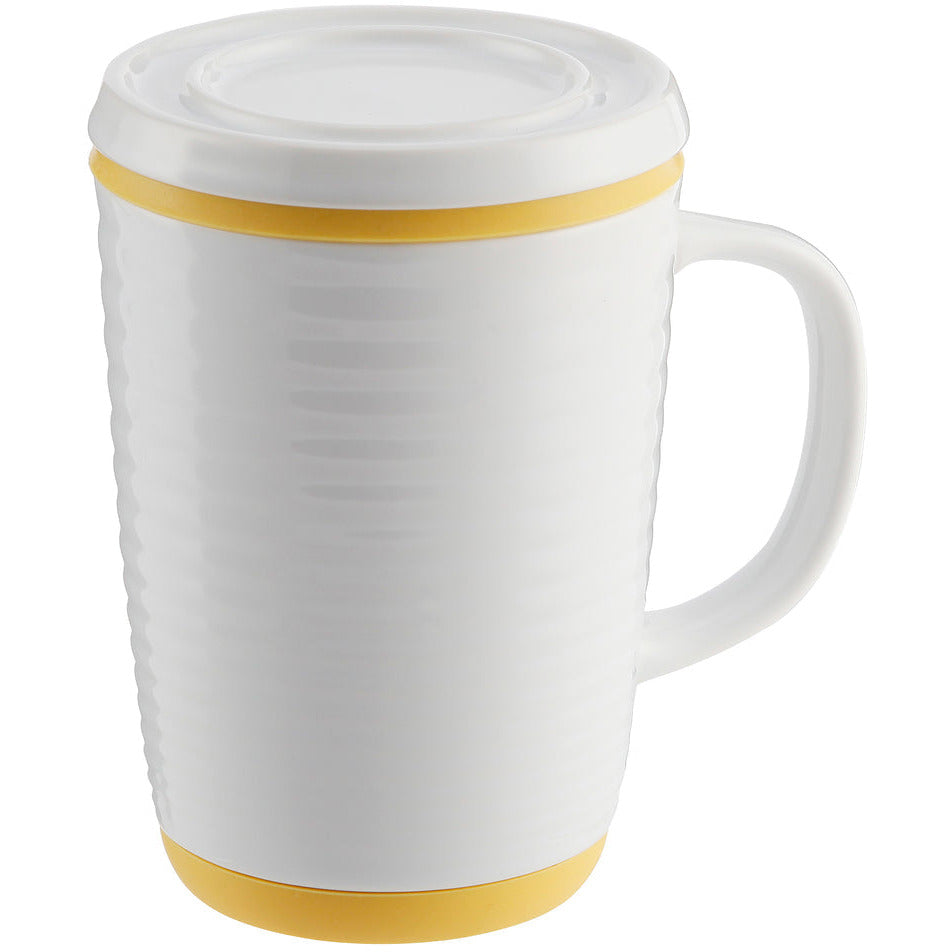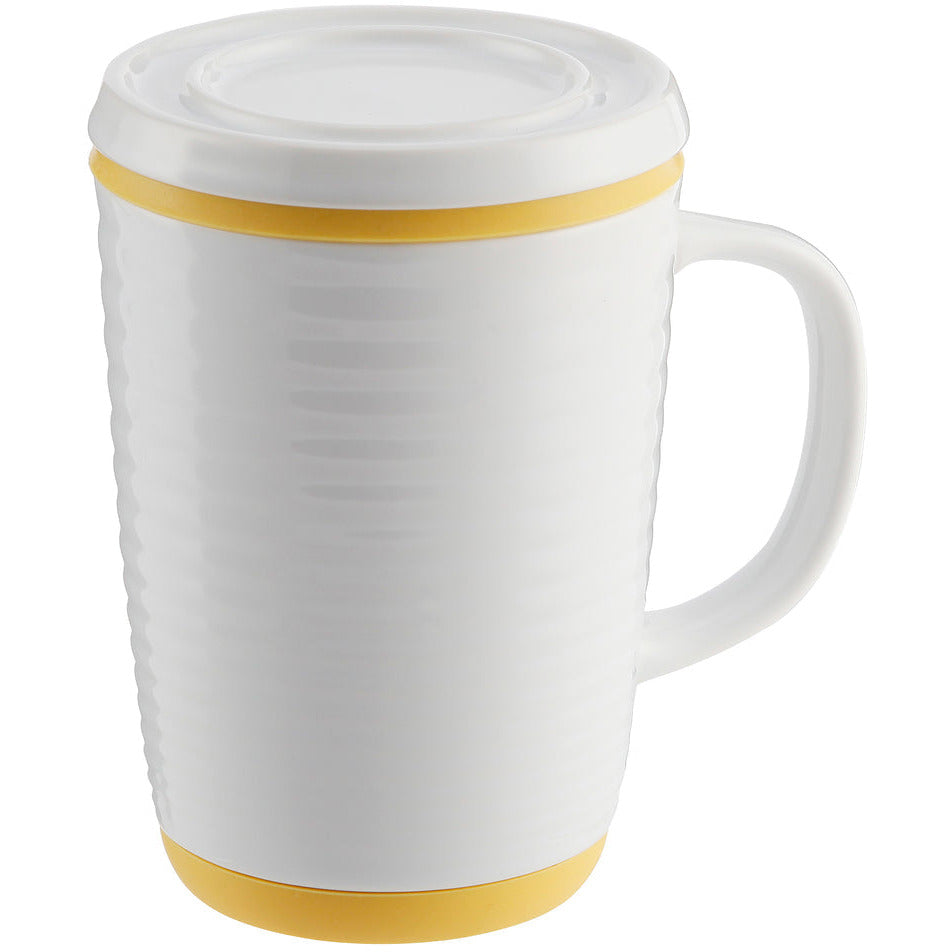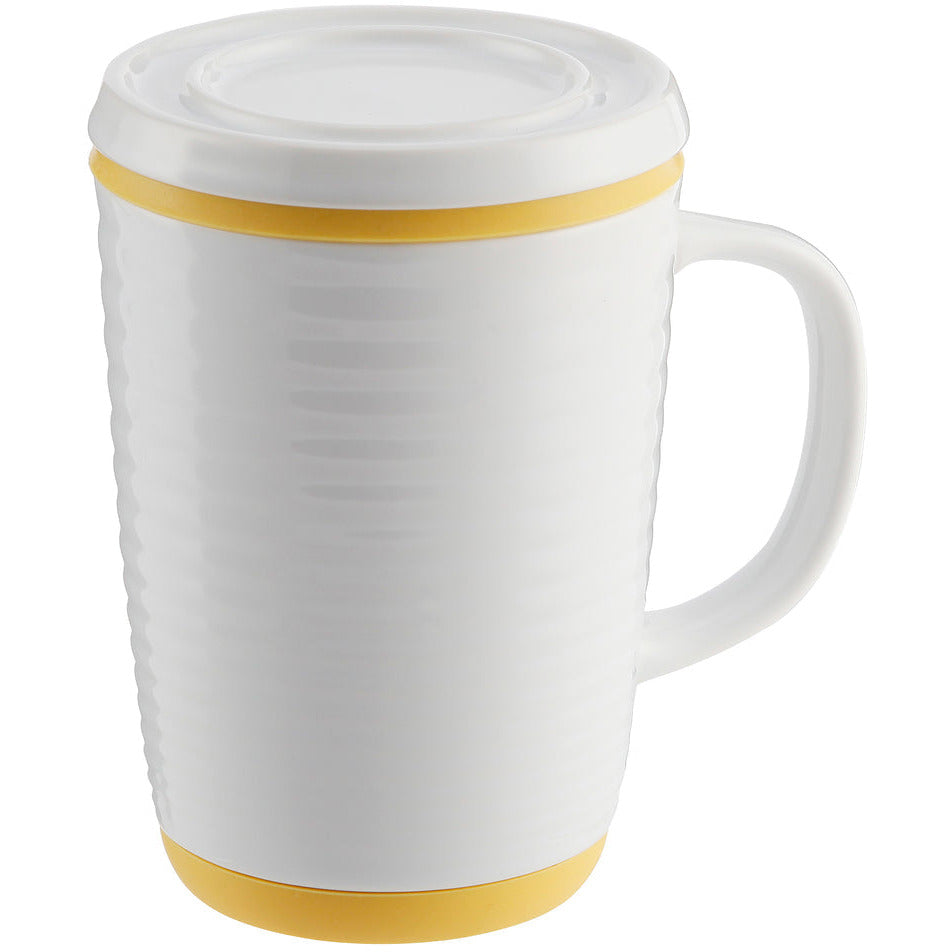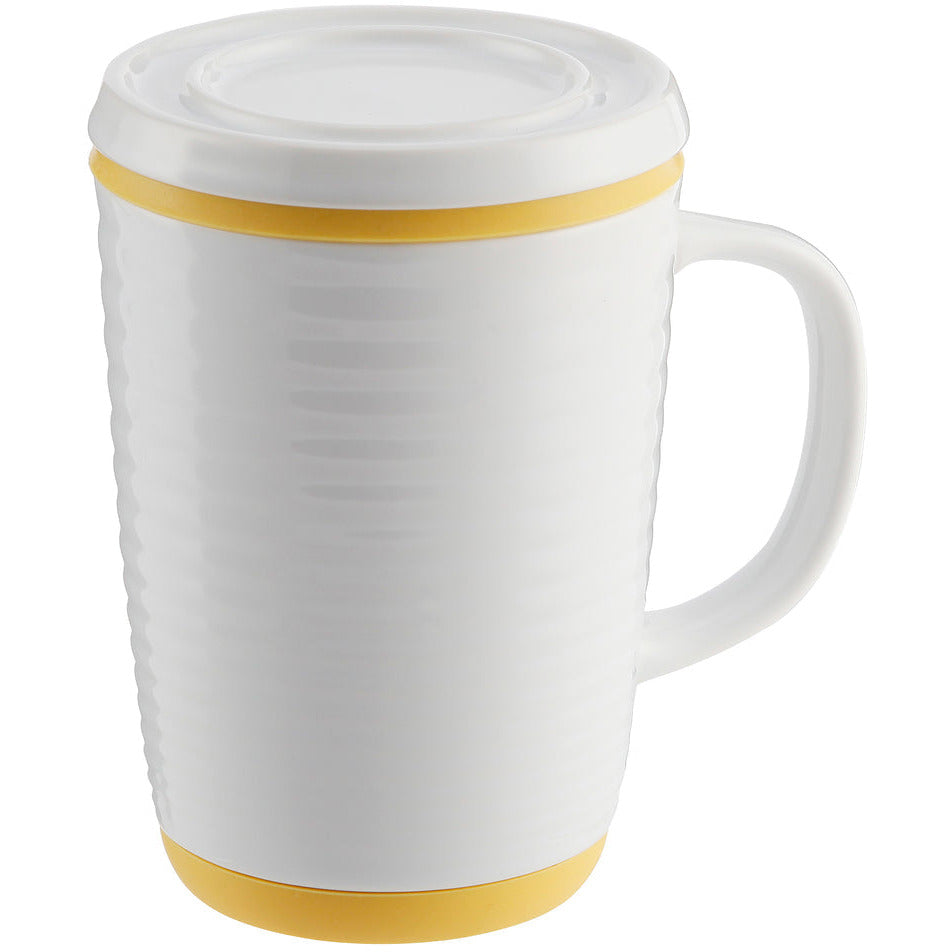 Mug + Infuser, Lavender, Sunshine, or Slate, 16 oz
This mug has all you need to make a great cup of tea. The big infuser allows even large leaves to fully open. Angle and place the infuser on its built-in rest to drain the leaves before removing them.  

Product Details: The porcelain mug holds 16 oz of your favorite beverage and has a soft silicone base to prevent furniture or countertop scratches. The top of the large stainless steel infuser is lined with silicone to keep your fingers cool. 3.75" wide x 5.5" high
Fun Fact: The word "mug" has several different meanings. As a noun, "mug" can be defined as a funny face one makes in a photograph, or in our case, an informal vessel for drinking coffee or tea. As a verb, the word "mug" has a very different meaning!