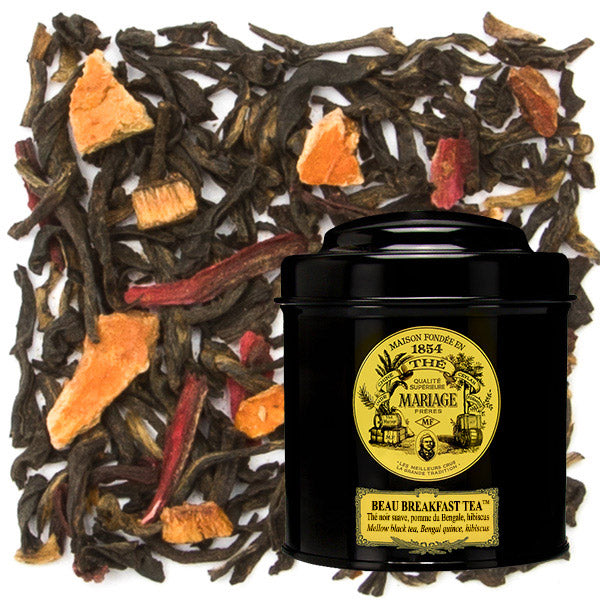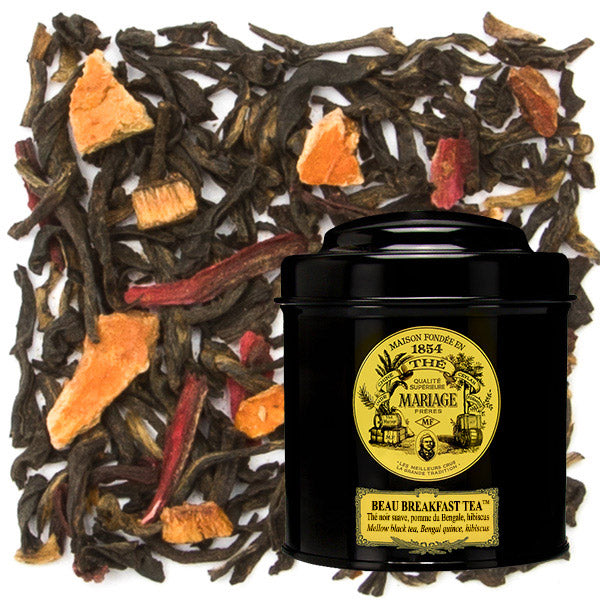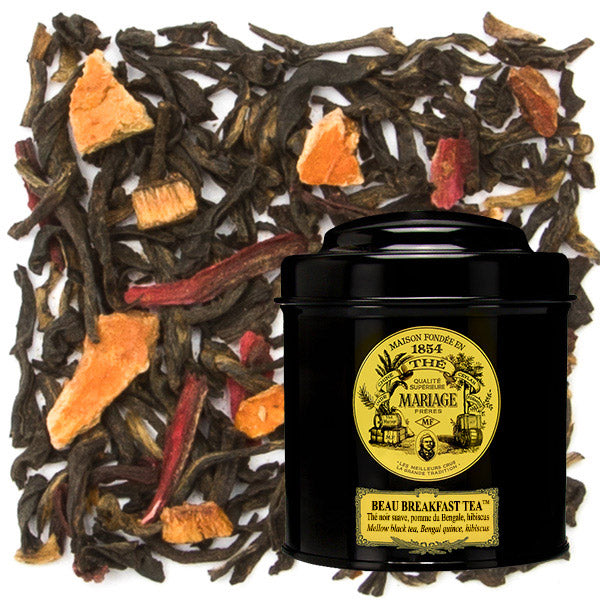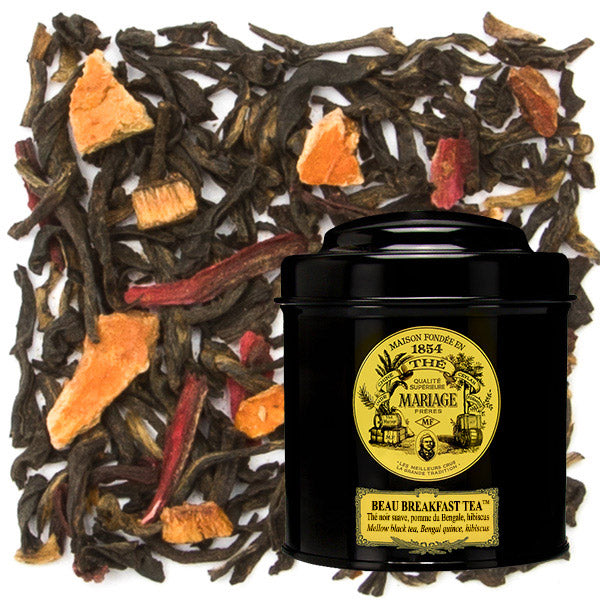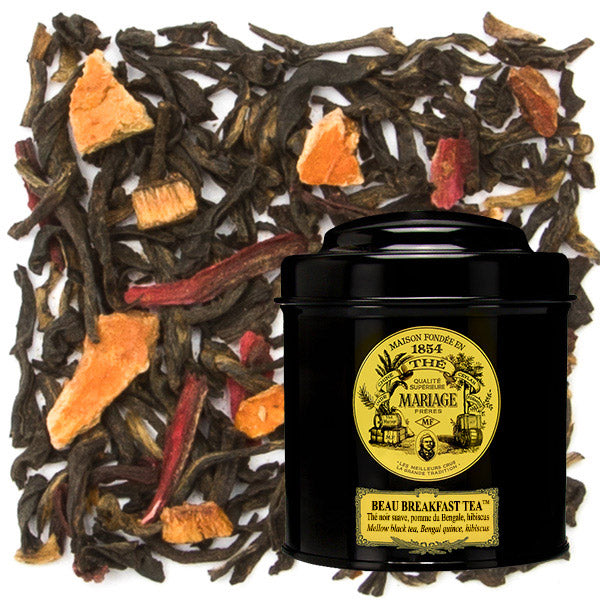 Beau Breakfast Tin
Mariage Frères Black+ Organic
This festive Beau Breakfast Tin offers a delicious infusion of tart and sweet flavors. With a bright flavor profile and full-bodied taste, it's the perfect way to start your day!
The reusable, signature Mariage tea tin holds 3.5 oz (100 gm) of loose-leaf tea.
Tea Type or Tisane | Flavors: Black+ | fruity, tart, full-body 
Tea Tips: Drink this tea with or without milk. Makes a delicious iced tea. 
Ingredients: China organic black tea, apple pieces, hibiscus petals, fruit flavorings
How to Steep: 1 tsp, 8 oz water, 212°F, 4–5 min
Fun Fact: Bolero is a Spanish dance and the inspiration for Maurice Ravel's musical composition of the same name.
Similar Teas: Abricot Noir, Prince Igor by Mariage, Apricot by Mariage
The label Jardin Premier+ is reserved for organic teas whose exceptional purity meets the strict European regulations (ED) No. 834/2007 and (EC) No. 396/2005.