Easy Peasy Strawberry-Raspberry Jam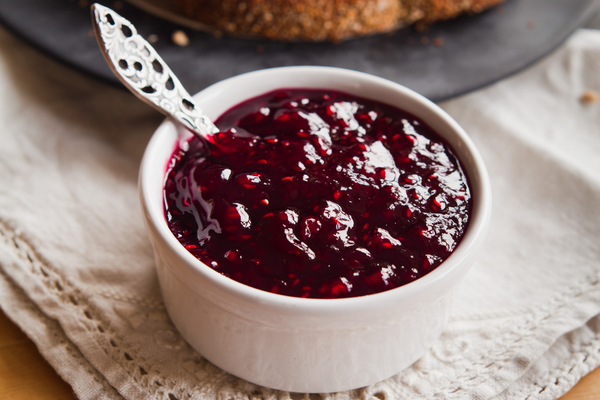 This recipe was curated for the Cultured Cup by Kyra Effren
Everyone needs a good jam recipe! This recipe is super-simple so you can whisk it up in a jiffy! Its easy, quick, and tasty- perfect to make a big batch for gifts or entertain all those holiday guests! And guaranteed to brighten up your morning breakfast or cookie recipes!
Easy Peasy Strawberry-Raspberry Jam
Ingredients: 
2 cups strawberries

2 cups raspberries 
2 Tablespoons Limeade [defrosted]
4 cups sugar
1  pouch CERTO or preferred pectin
Directions: 
Crush all the berries then measure a total of

 

2 cups

 

crushed berries.
Place in large bowl and stir in sugar. Mix well.
Let sit for 10 minutes - stirring a few times.
Stir together the Limeade and Certo or pectin.
Stir into the fruit, stirring until

 

completely dissolved.

Allow to stand for 5 minutes.
Ladle into clean jars.
Leave at room temp for 3-4 hours then refrigerate.
Then you just wait for the applause...
Copyright The Cultured Cup