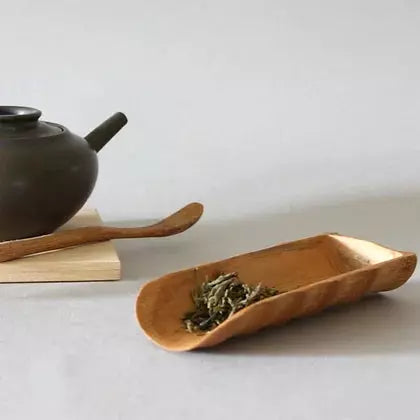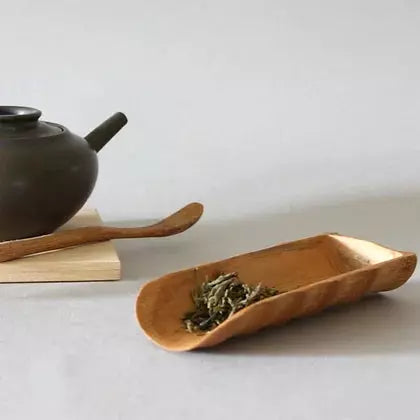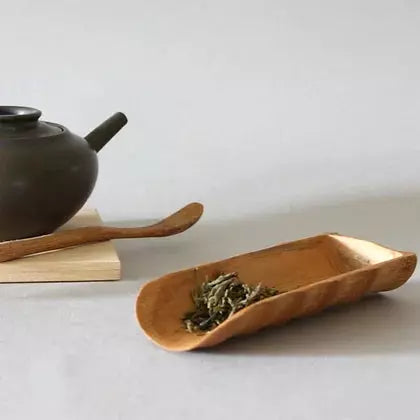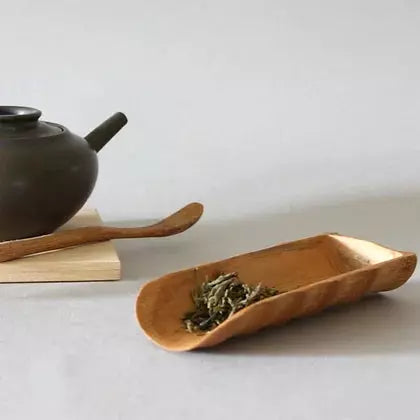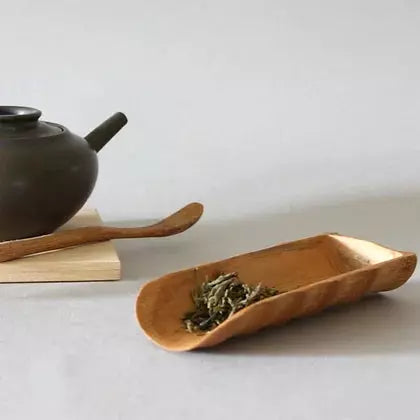 Tea Scoop, Bamboo
This bamboo scoop has two purposes: It measures the tea and allows your guests to see the tea before preparing it.

Product Details: Size: 2" W x 5-1/2" L x 1" H
Fun Facts: Fannie Farmer has been called "The Queen of Level Measurement," as she introduced the concept of standardized measuring spoons in her 1896 work The Boston Cooking-School Cook Book. It was one of the first cookbooks to use precise measurements in recipes, for which she was both widely acclaimed and criticized.