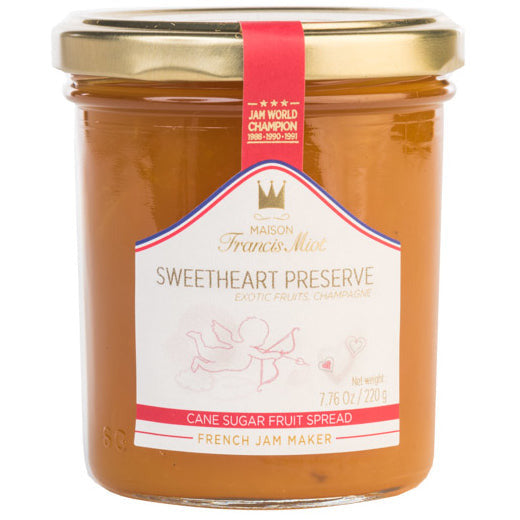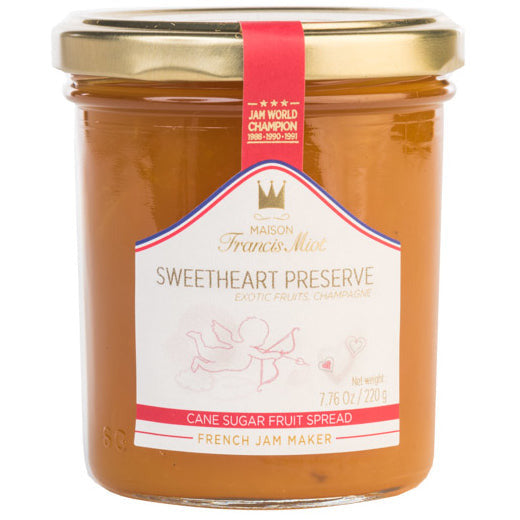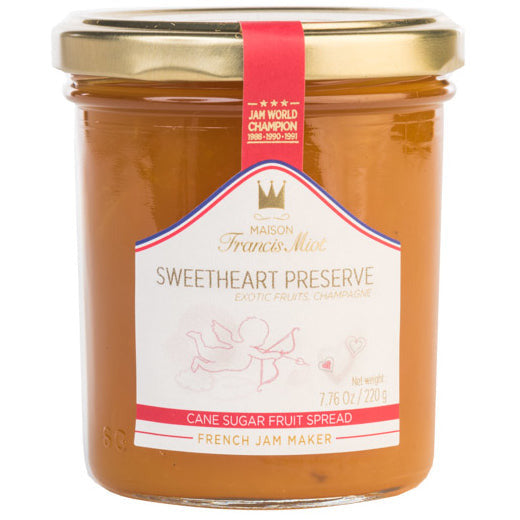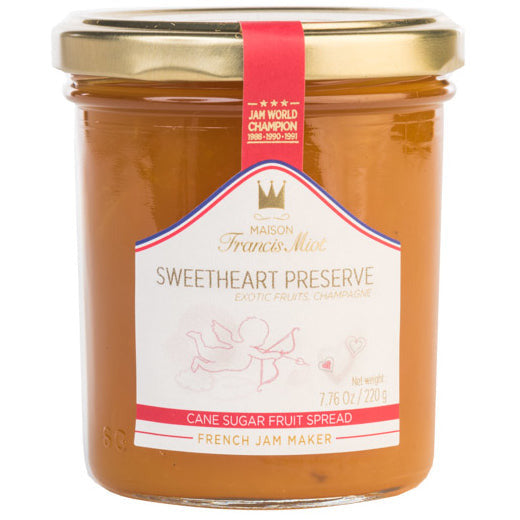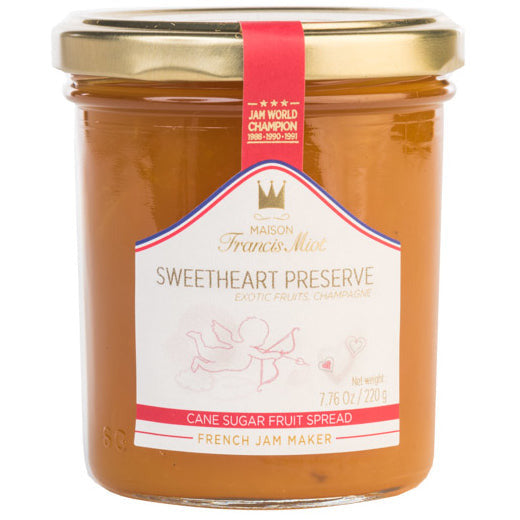 Sweetheart Champagne Passion Fruit Preserves
You will fall in love with this jam made with rigorous standards using the best ripe fruit! It is a perfect marriage of sweet stone fruits, tart passion fruit, and luxurious champagne.
Product Information: 7.76 oz (220 gm). Refrigerate after opening.
Ingredients: Fruit (apricot, mango, peach, passion fruit), cane sugar, champagne, concentrated lemon juice, natural vanilla extract, pectin (from fruit)
Fun Fact: From Francis Miot jam maker, a three-time World Jam Champion and named the Best Jam Maker in France. Their process involves small batches in copper cauldrons to fully preserve the flavor of the expertly-selected ripe fruits. This reduces the need for added sugars and therefore should technically not be called jam but preserves.