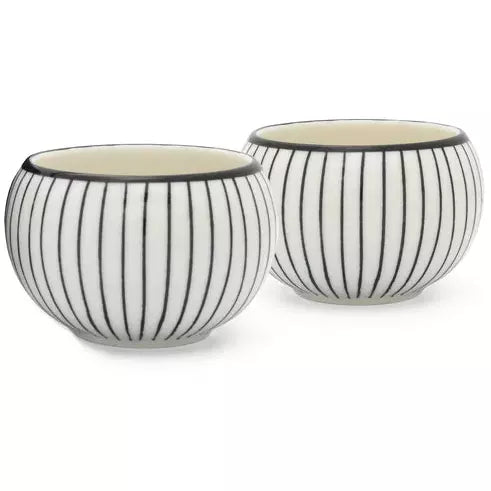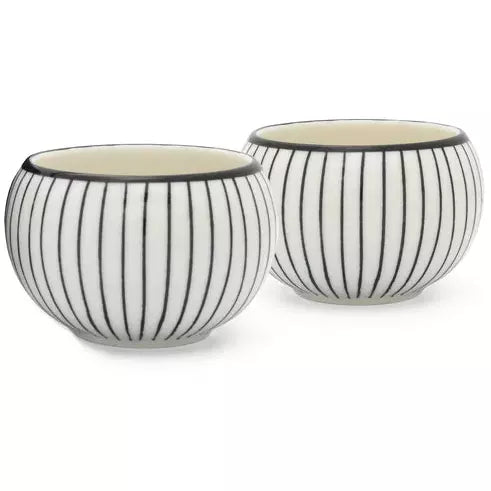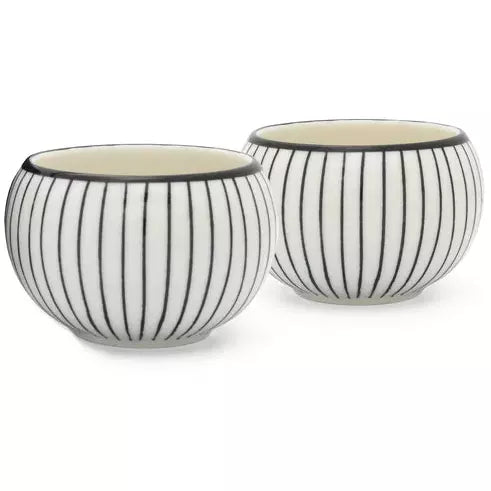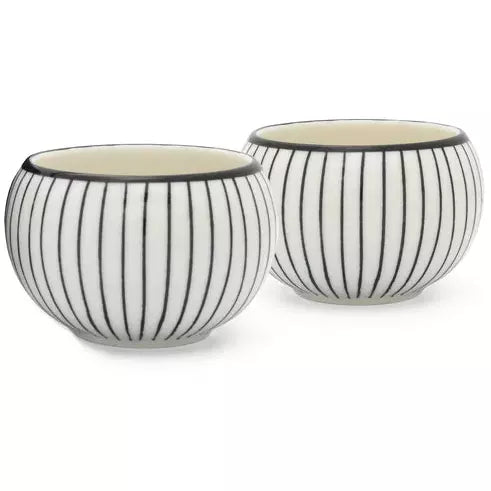 Stripped Porcelain Tea Cups
These Stripped Porcelain Tea Cups are the perfect blend of style and comfort. With their stripped design, they're sure to bring life to any setting. Cute and easy to grip, these cups will make your tea-time experience a pleasurable one!
Product Details: Cups are made from ceramic. | Dimensions: Diameter = 2.75"/Height = 3"/Capacity = 5 oz | Care: Hand-wash only 
Fun Fact: Although there is some controversy about when the Chinese invented porcelain, many experts think china was invented during the Han Dynasty (202 BCE–220 CE).