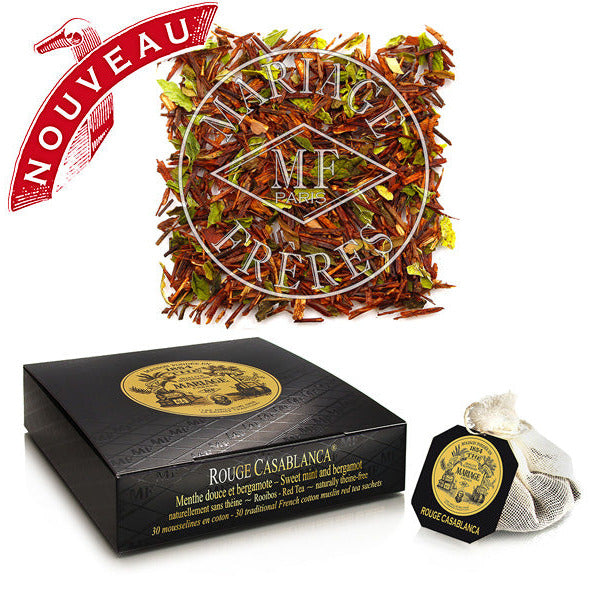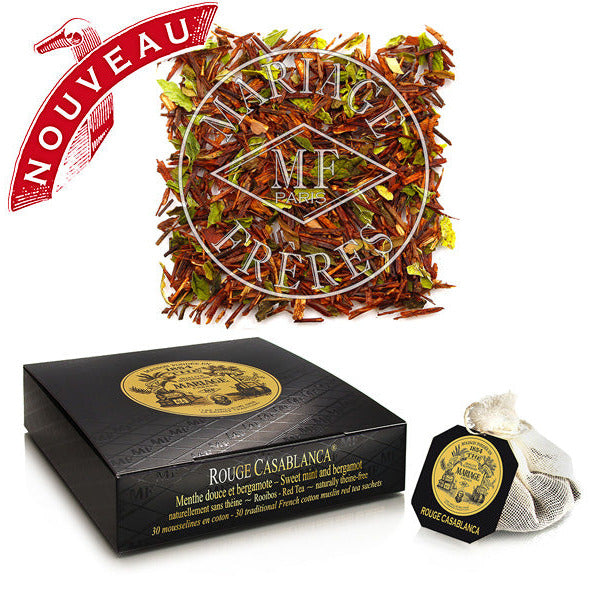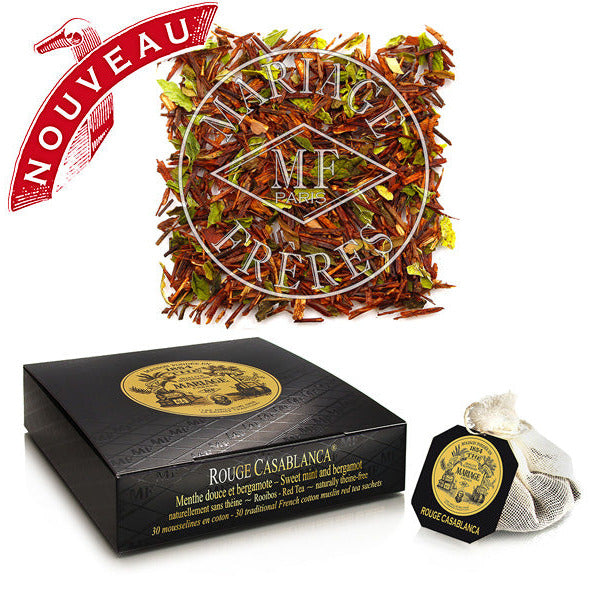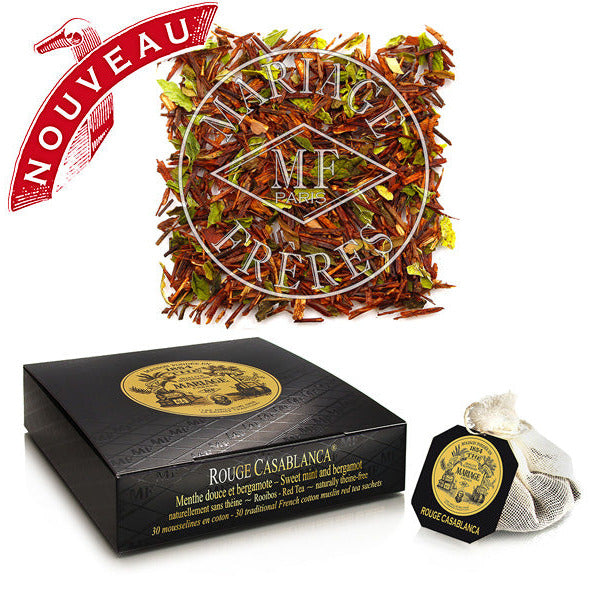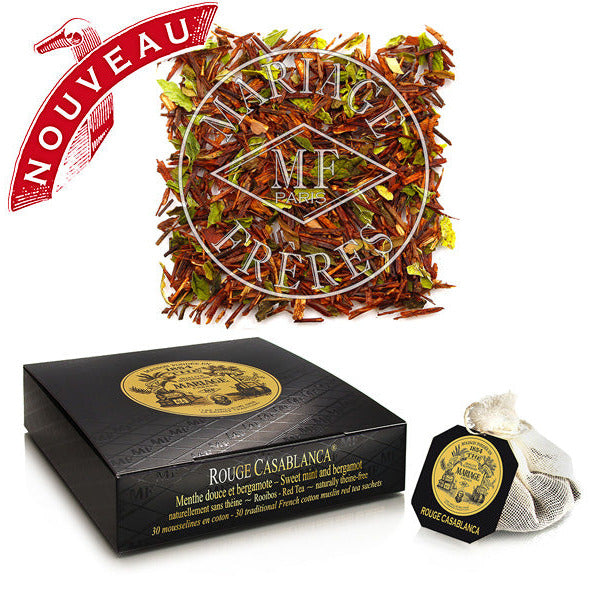 Rouge Casablanca (Rooibos) Teabags
Mariage Frères Tisane+ Organic
Notes of sweet mint, bergamot, and the velvety smoothness of caffeine-free rooibos. 

Play it again, Sam! 

The gold-foil-lined black Mariage box holds 30 hand-tied, organic cotton teabags. 

Tea Type or Tisane | Flavors: Tisane+ | minty, subtle citrus and floral, silky mouthfeel

Tea Tips: Caffeine-free. Drink this tisane to soothe an upset stomach or before bedtime. Customers nicknamed this tisane "sleepy-time."

Ingredients: South African organic rooibos, organic Moroccan spearmint, organic oil of bergamot flavoring 

How to Steep: 1 teabag, 8 oz water, 212°F, 5–8 min. It's difficult to over-steep rooibos!

Fun Fact: The 1942 film Casablanca is about a cynical, American-expatriate cafe owner who struggles to decide whether or not to help his former lover and her fugitive husband escape the Nazis in French Morocco.

Similar Teas: Marco Polo Rouge by Mariage, Nil Rouge by Mariage, Orange Sunset Rooibos, Brewed Calm

The label Jardin Premier+ is reserved for organic teas whose exceptional purity meets the strict European regulations (ED) No. 834/2007 and (EC) No. 396/2005.