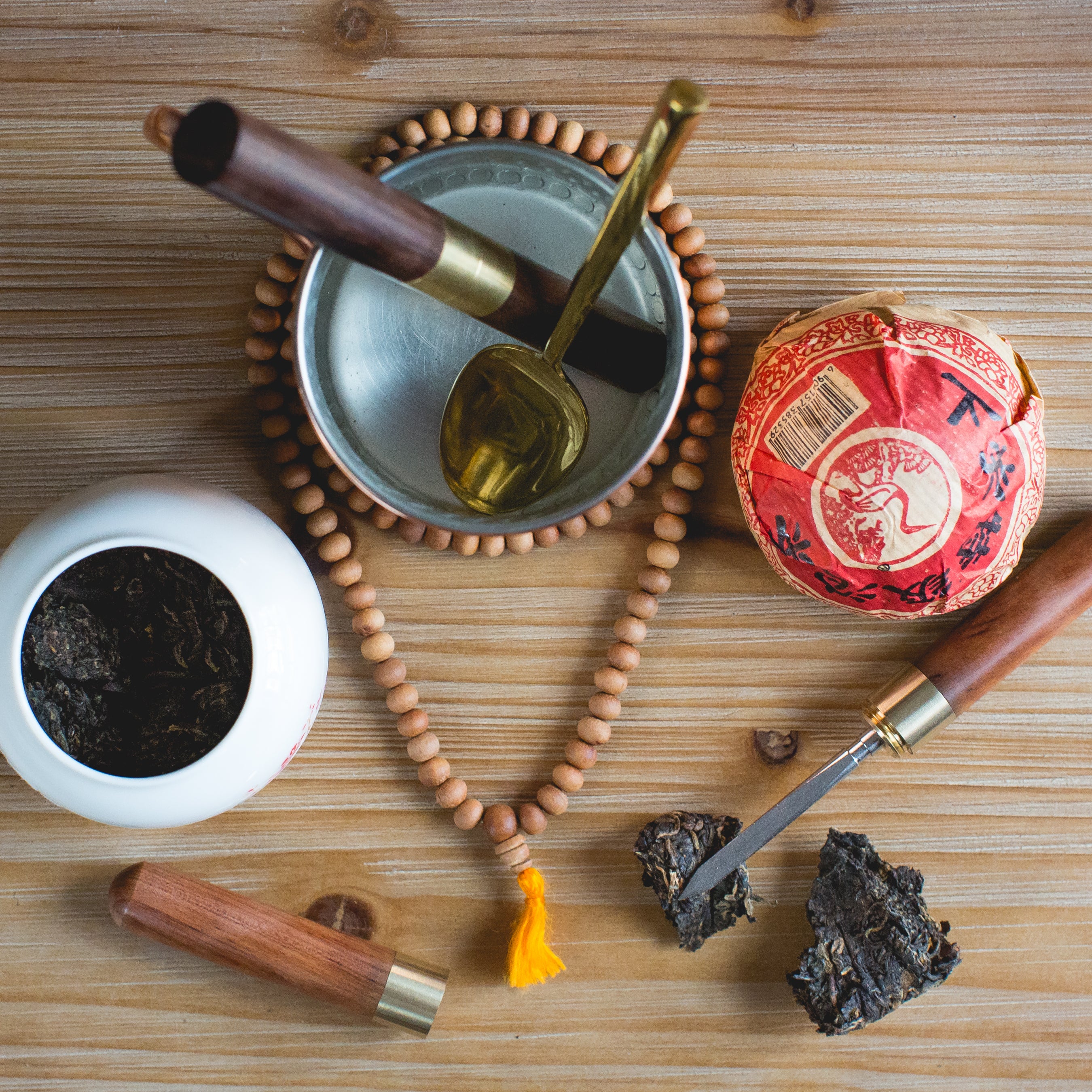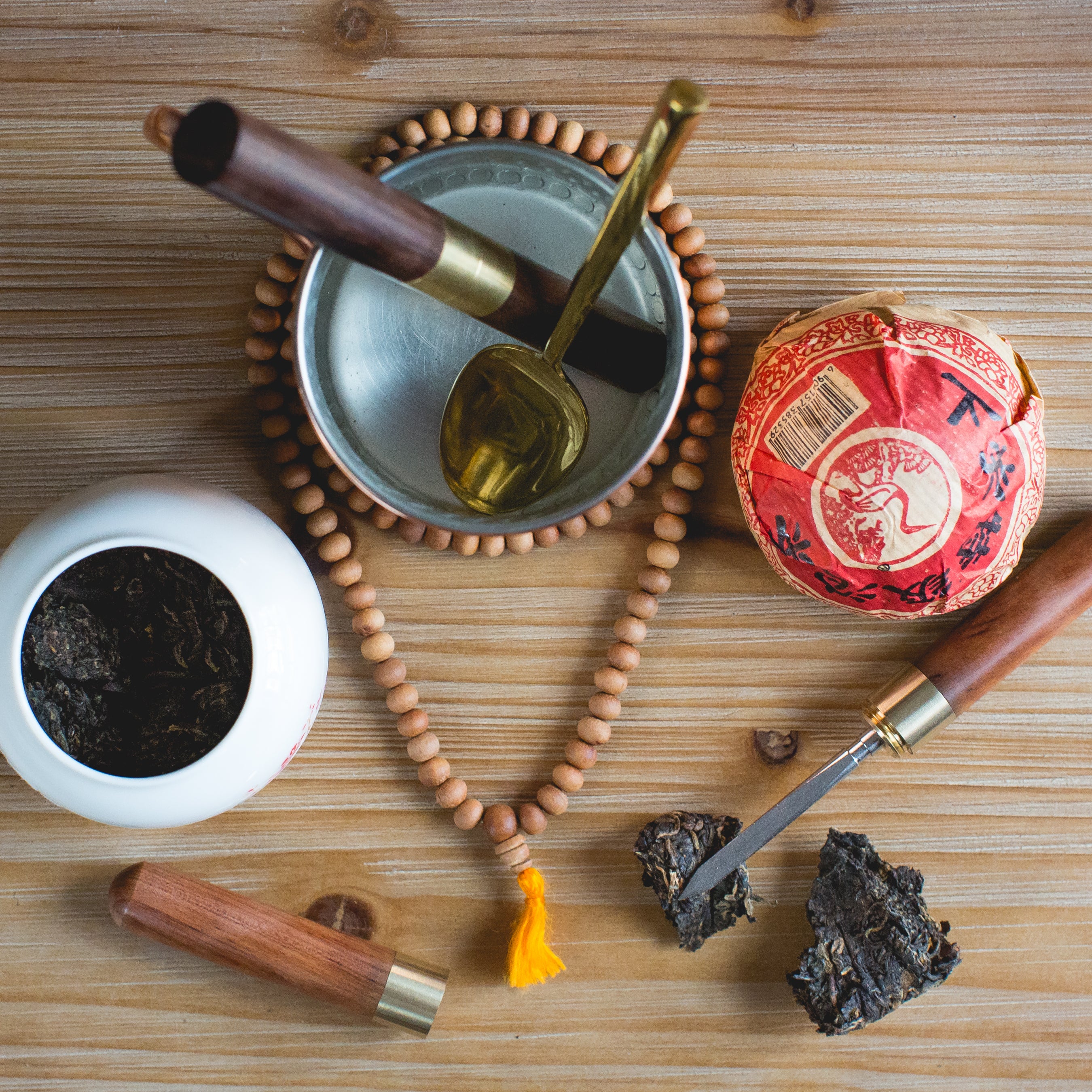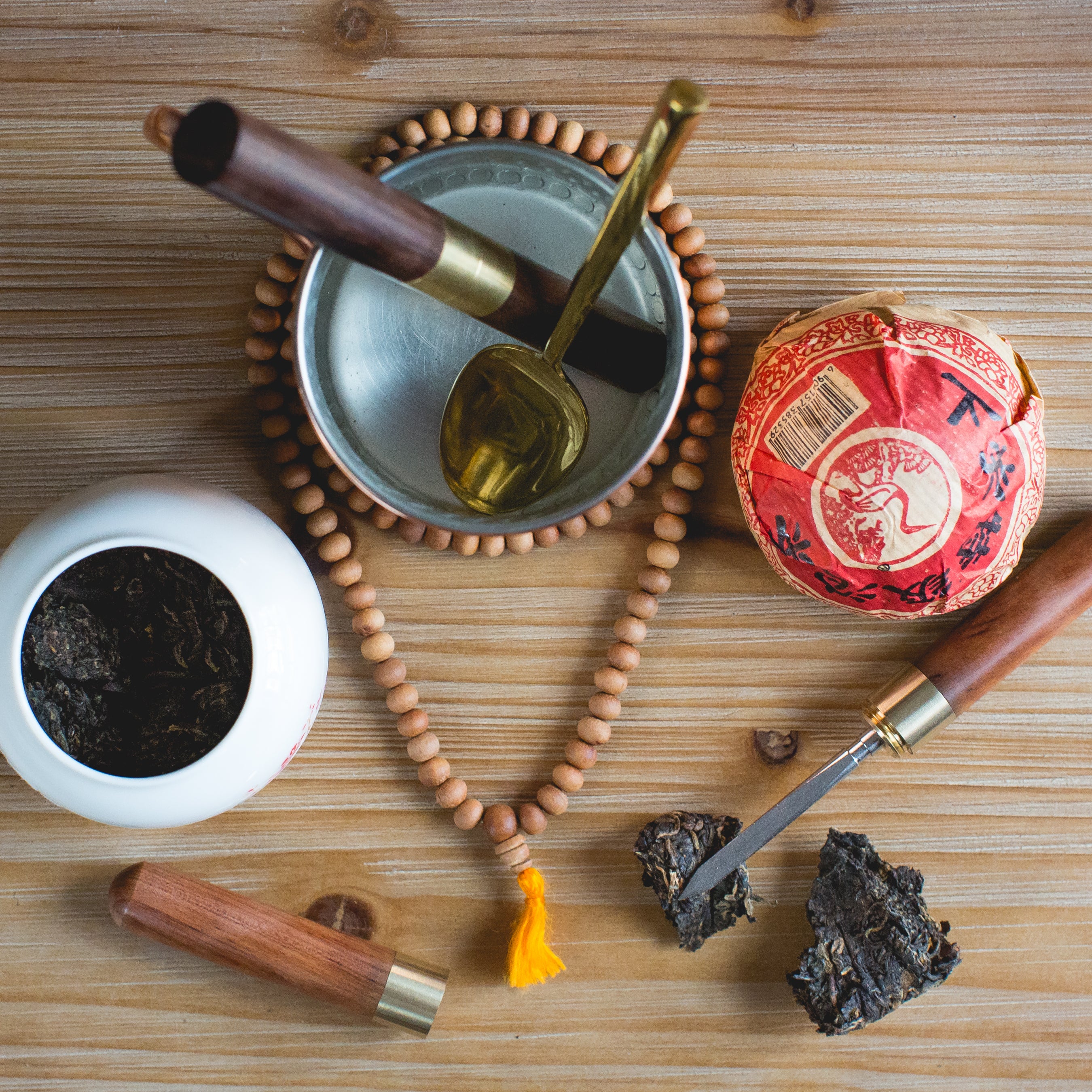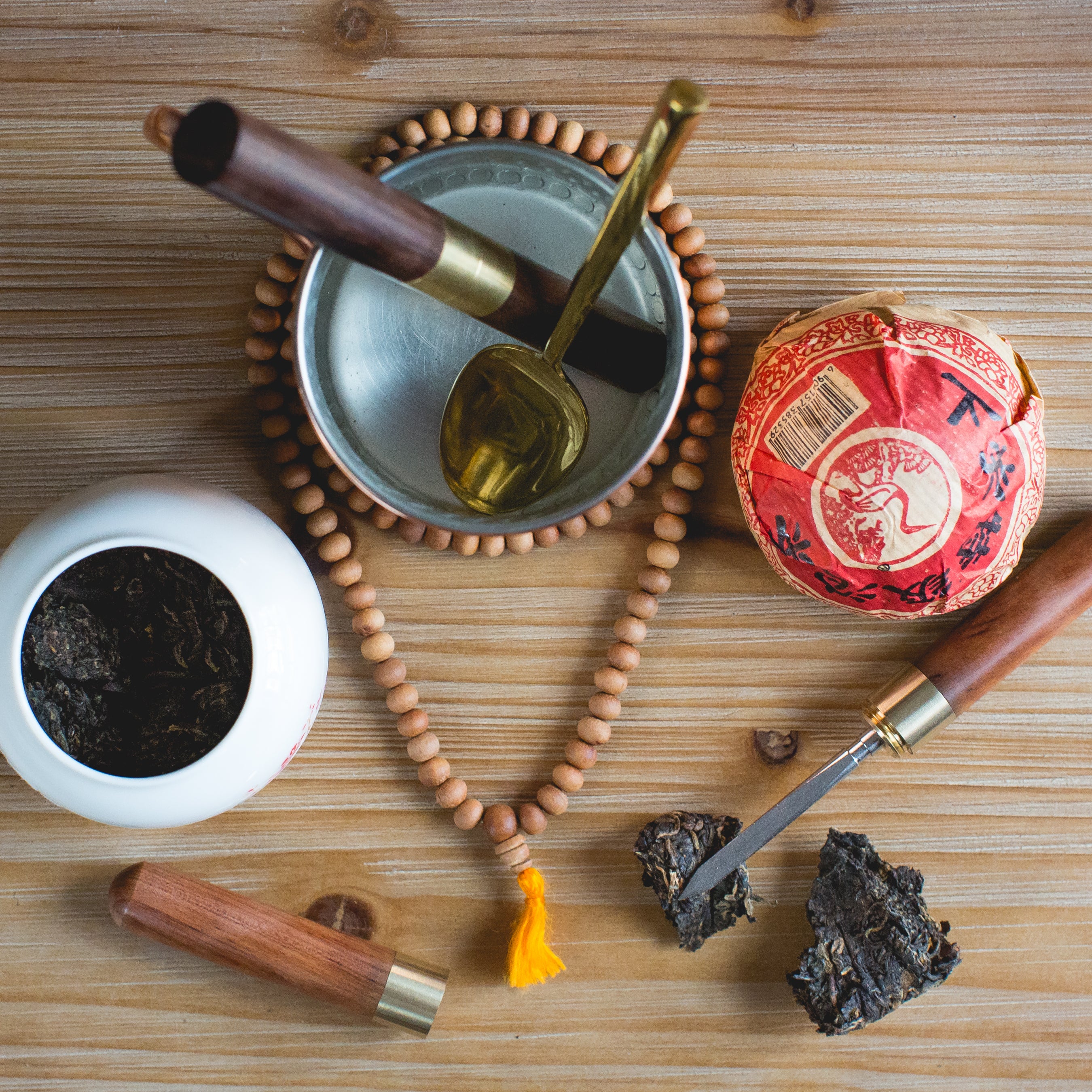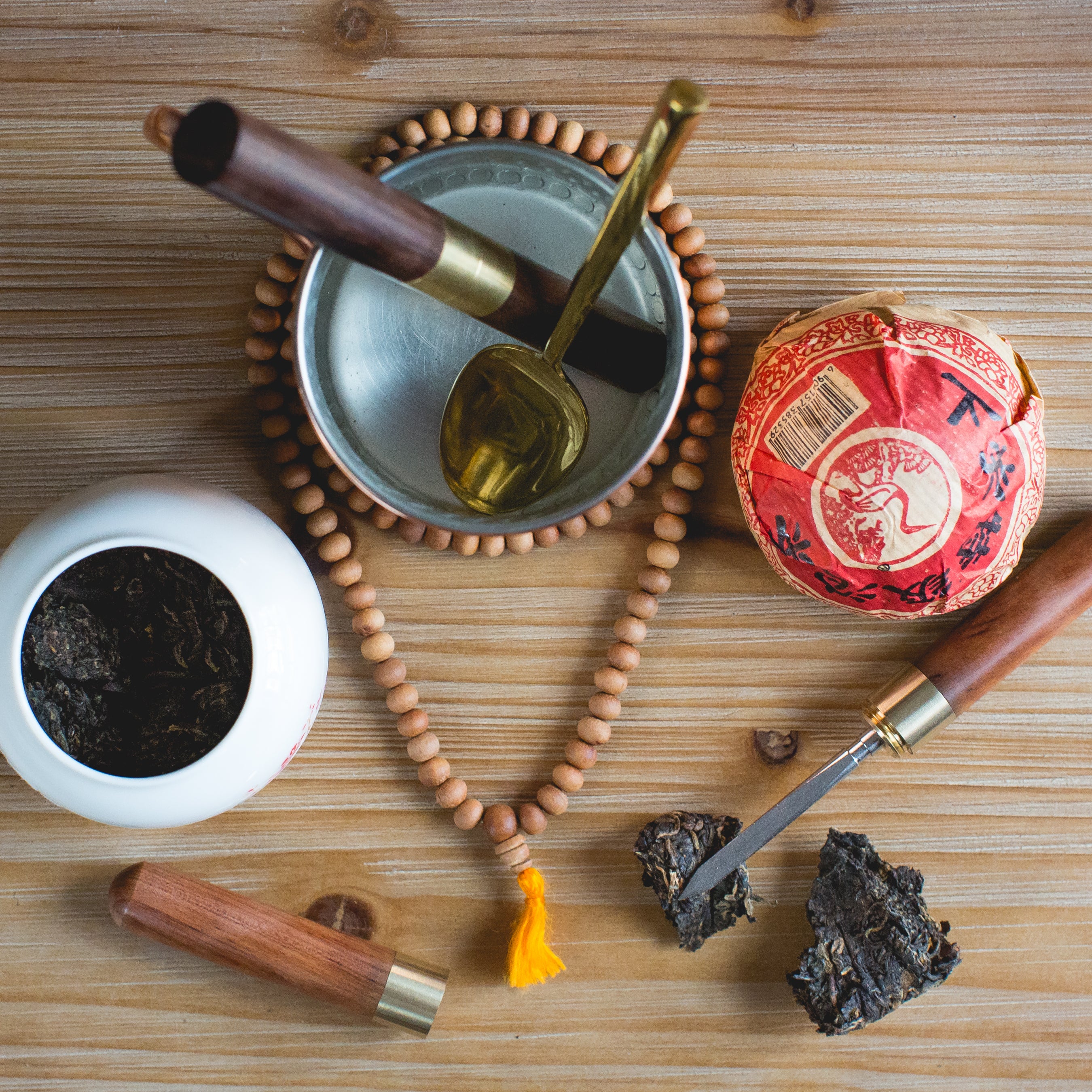 Pu'er Knife
A pu'er knife is an essential tool for gently breaking apart a compressed pu'er disc or brick. 
Product Details: This handcrafted knife is used to gently separate the leaves from a compressed pu'er cake or brick. 
How to Use: To use, carefully bend the disc or brick (without breaking it) in one direction until you feel and hear the leaves separate. Move your hands a few inches from the last location and repeat the previous instructions. Continue this procedure until you've completed bending points along the entire circumference of the compressed pu'er shape. With one hand holding the opposite side of the compressed pu'er, carefully and slowly twist the knife into the opposite side of your hand. Insert the knife carefully without wedging a piece from the compressed brick. Move your hand with the pu'er knife a few inches and repeat the previous step until you've completed this step around the entire circumference of the compressed pu'er shape.
Fun Facts: Tea was compressed into a disc or brick to better preserve and protect the highly-absorbent tea from moisture. Trips from China to distant lands along the Silk Road could take one to two years over mountain ranges where tea would be exposed to various elevations, humidities, and aromas.