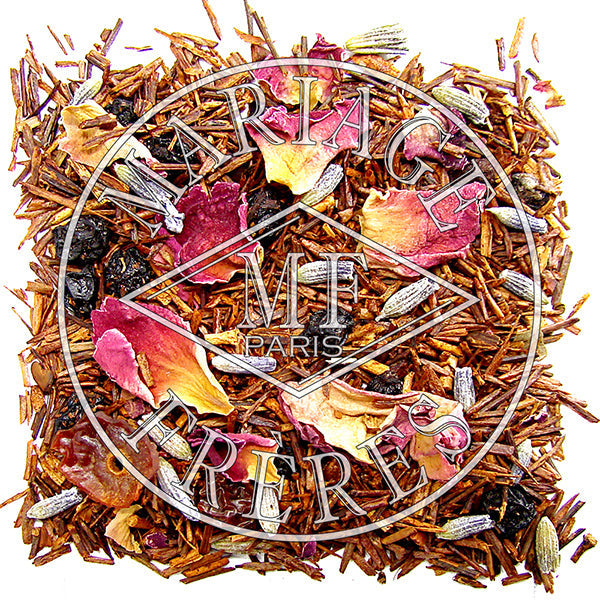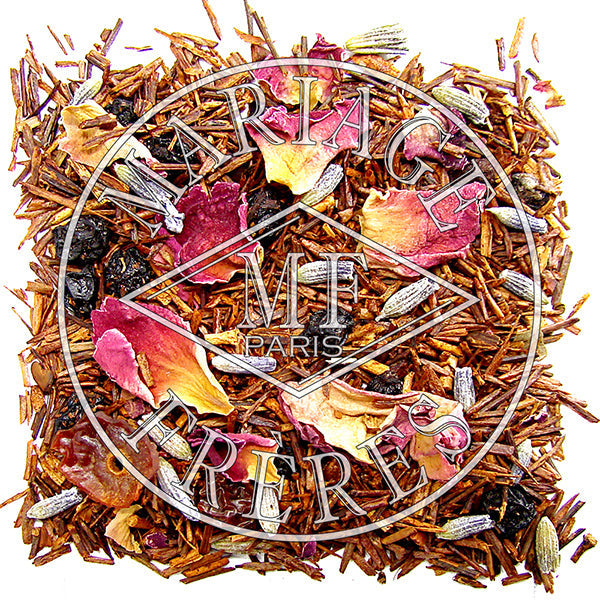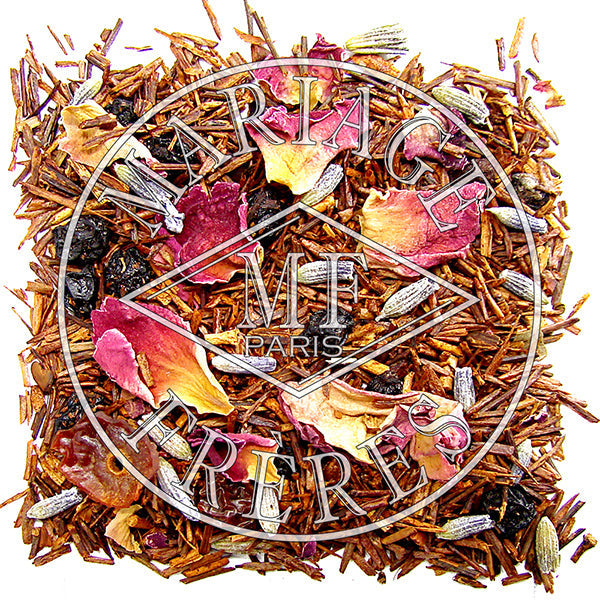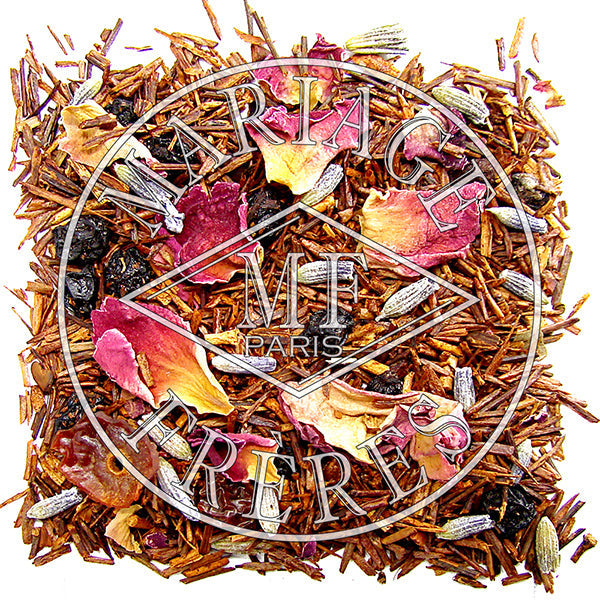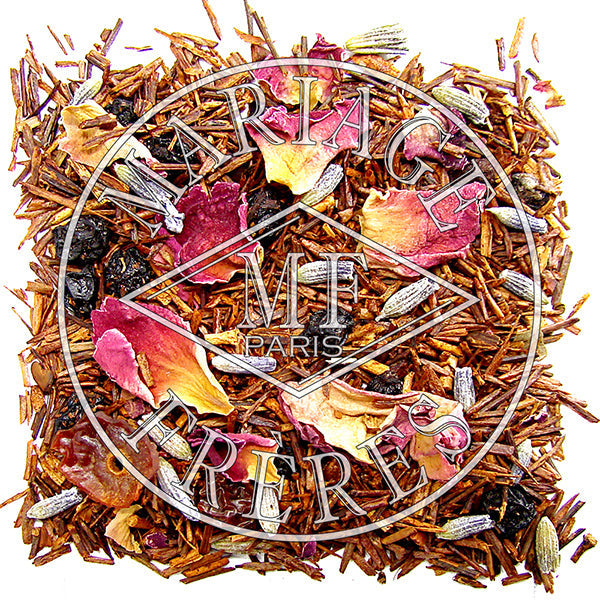 Rouge Métis
Mariage Frères Tisane+ Organic
This red rooibos is flavorful and soothing, with black currants, lavender, and vanilla. 
Tea Type or Tisane | Flavors: Tisane+ | vanilla, creamy, silky, floral
Tisane Tips: Caffeine-free. Lavender is calming before bedtime. Soothes an upset stomach.
Ingredients: South African organic rooibos, dried black currants, lavender buds, rose hips, vanilla, and fruit flavorings
How to Steep: 2 tsp, 8 oz water, 212°F, 5–8 min. It's difficult to over steep rooibos!
Similar Tisane: Provence Vert by Mariage, Orange Sunset Rooibos
The label Jardin Premier+ is reserved for organic teas whose exceptional purity meets the strict European regulations (ED) No. 834/2007 and (EC) No. 396/2005.