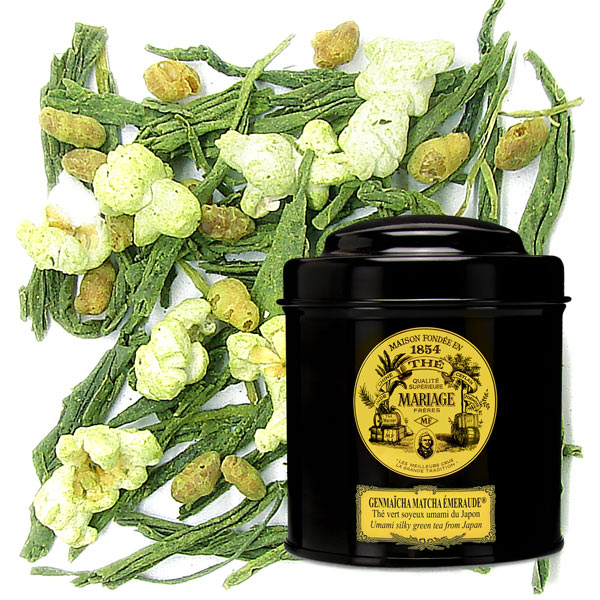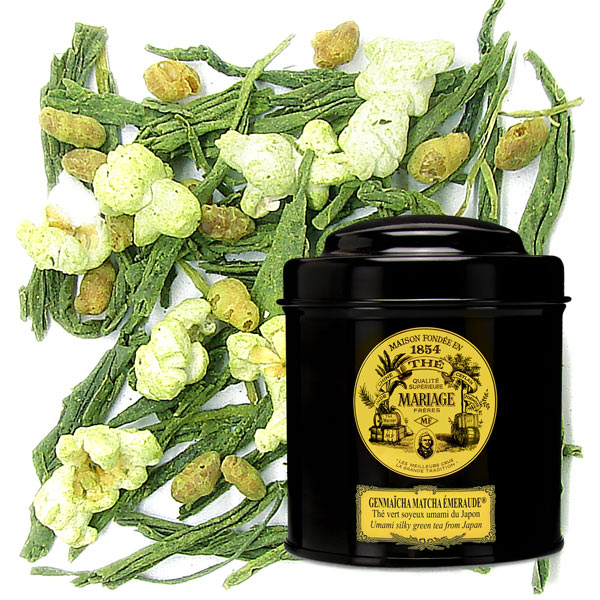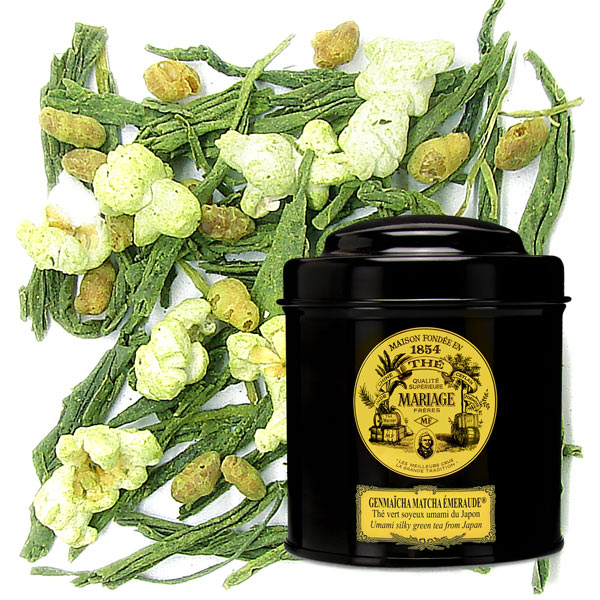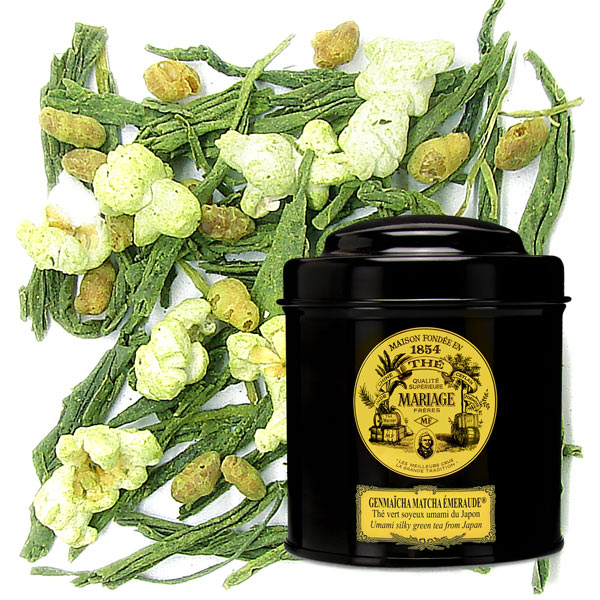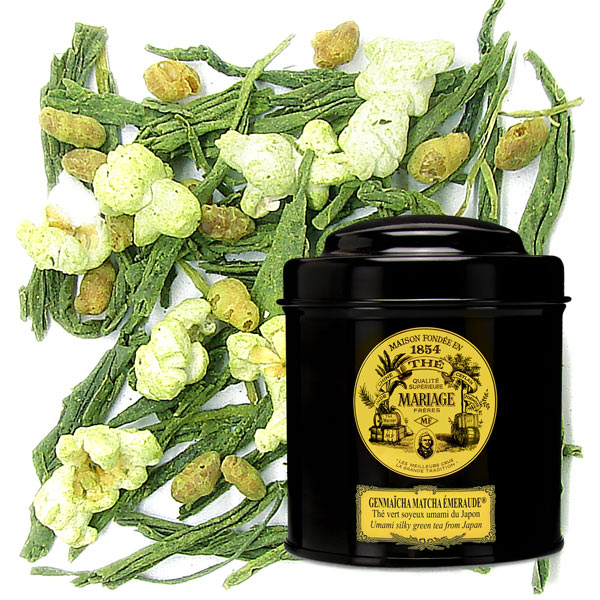 Genmaïcha Matcha Émeraude Tin
Mariage Frères Green+ Organic
Blended with matcha and toasted rice, these sencha green teabags will help you begin your day with energy and focus. 
The reusable, signature Mariage tea tin holds 3.5 oz (100 gm) of loose-leaf tea.
Tea Type or Tisane | Flavors: Green+ | fresh greens, toasty, lively mouthfeel
Tea Tips: A wake-up, start-your-day tea. Very high in antioxidants.
Ingredients: Organic Japanese sencha green tea, organic matcha, organic toasted rice 
How to Steep: 1 tsp, 8 oz water, 175°F, 3–4 min
Fun Fact: Genmaicha is the Japanese name for green tea combined with toasted brown rice. It is sometimes referred to as "popcorn tea" because a few of the rice kernels may pop during the roasting process.  
Similar Teas: Matcha Uji Imperial 30g & 100g Tin, Hand-Plucked Sencha, Shade-Grown Sencha, Hojicha Genmaicha  
The label Jardin Premier+ is reserved for organic teas whose exceptional purity meets the strict European regulations (ED) No. 834/2007 and (EC) No. 396/2005.