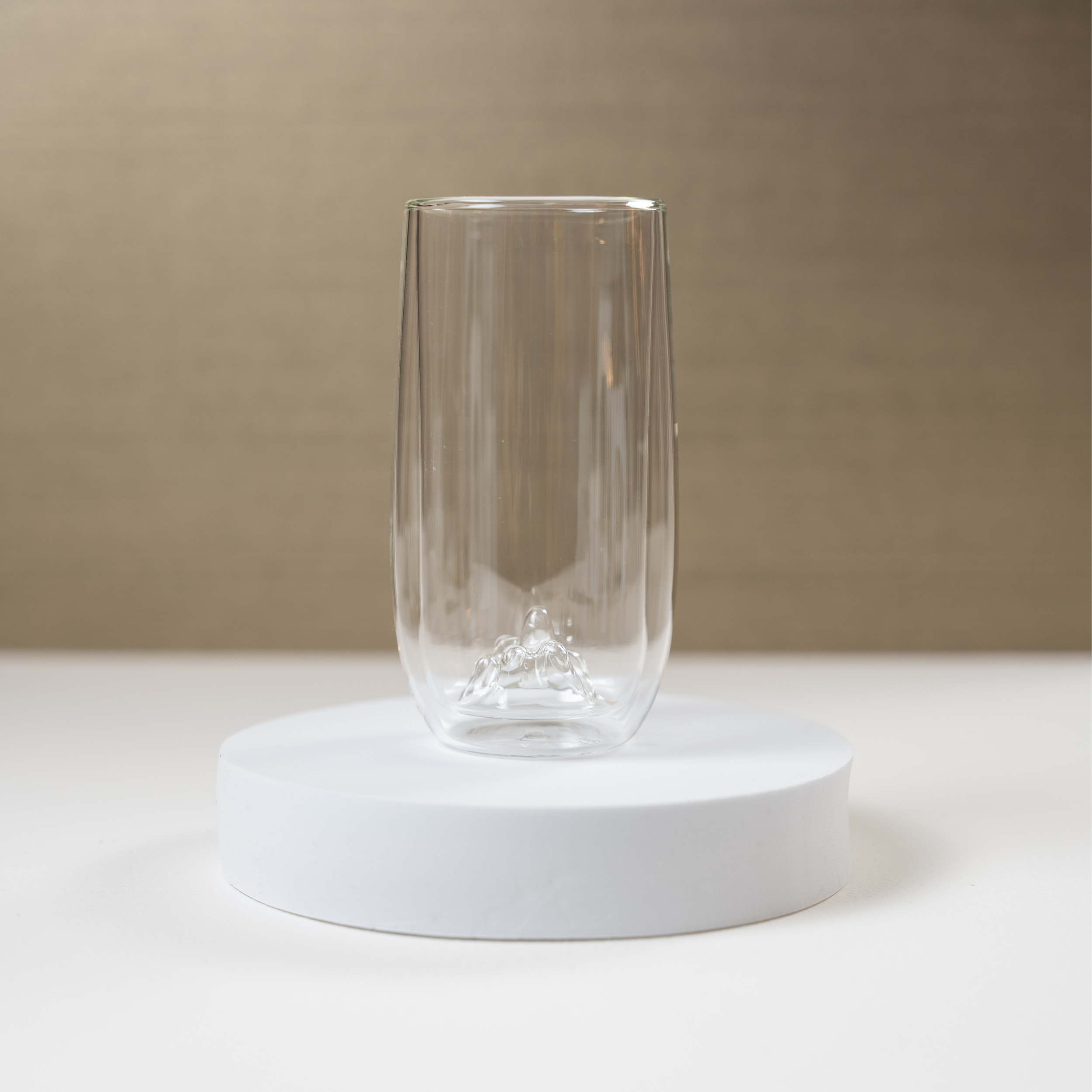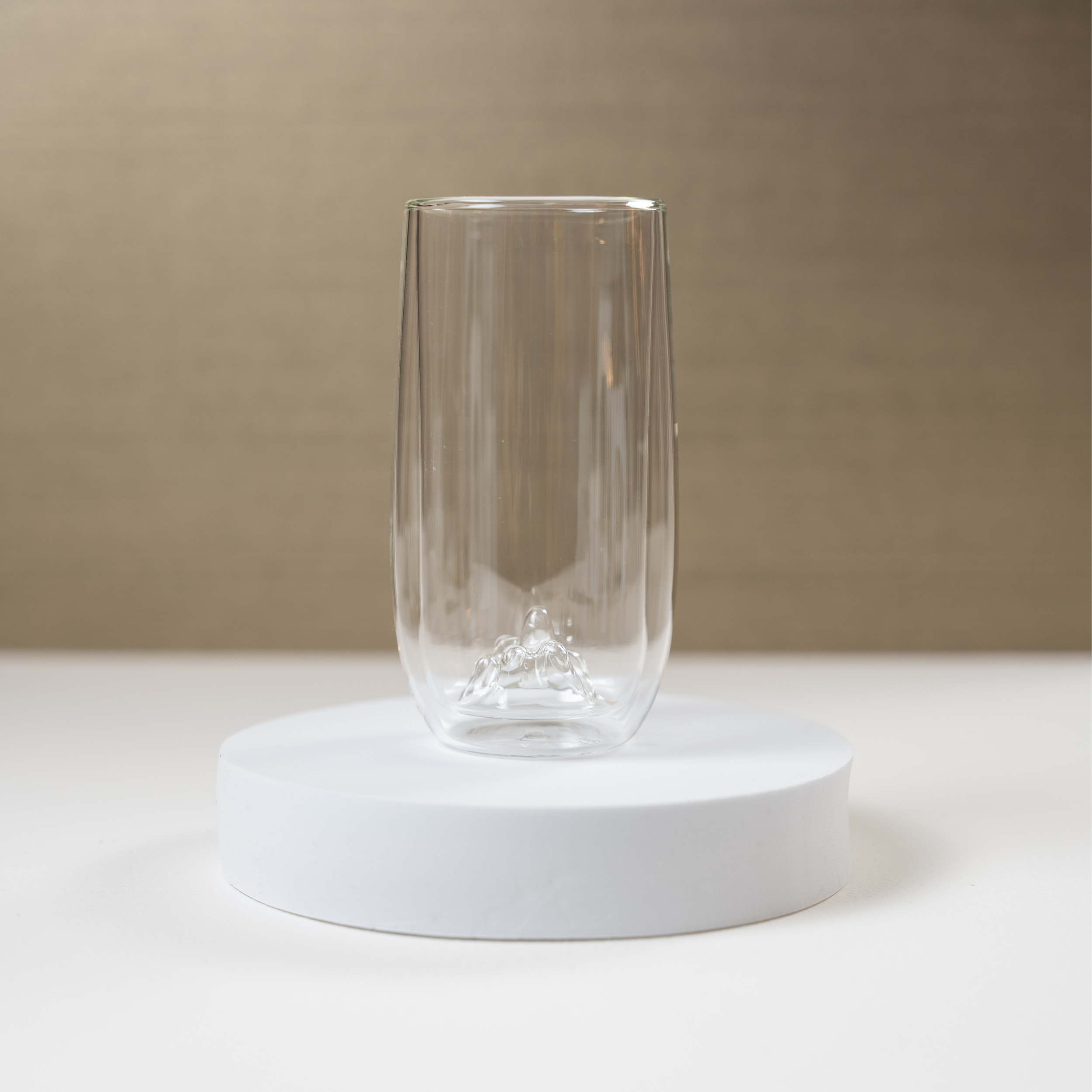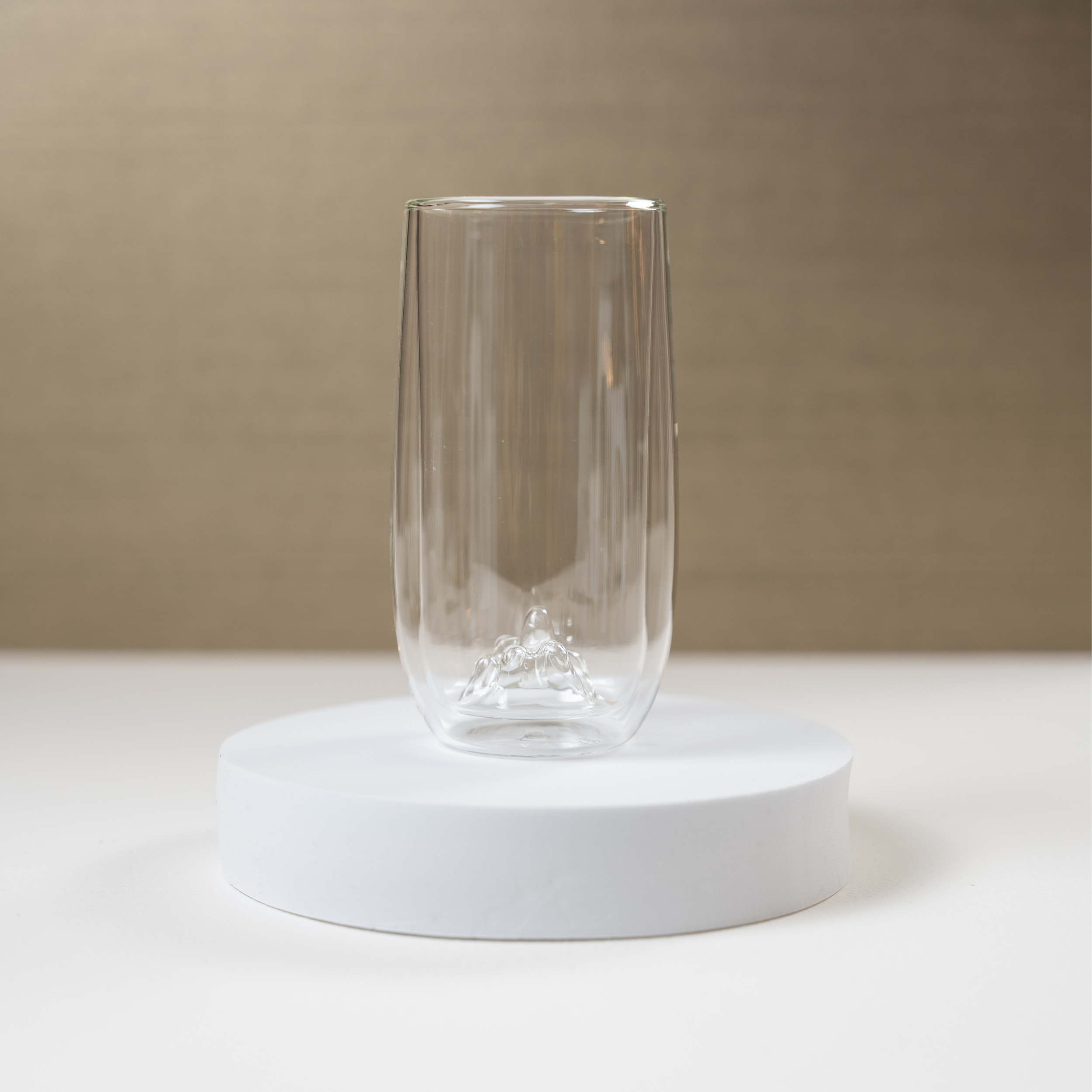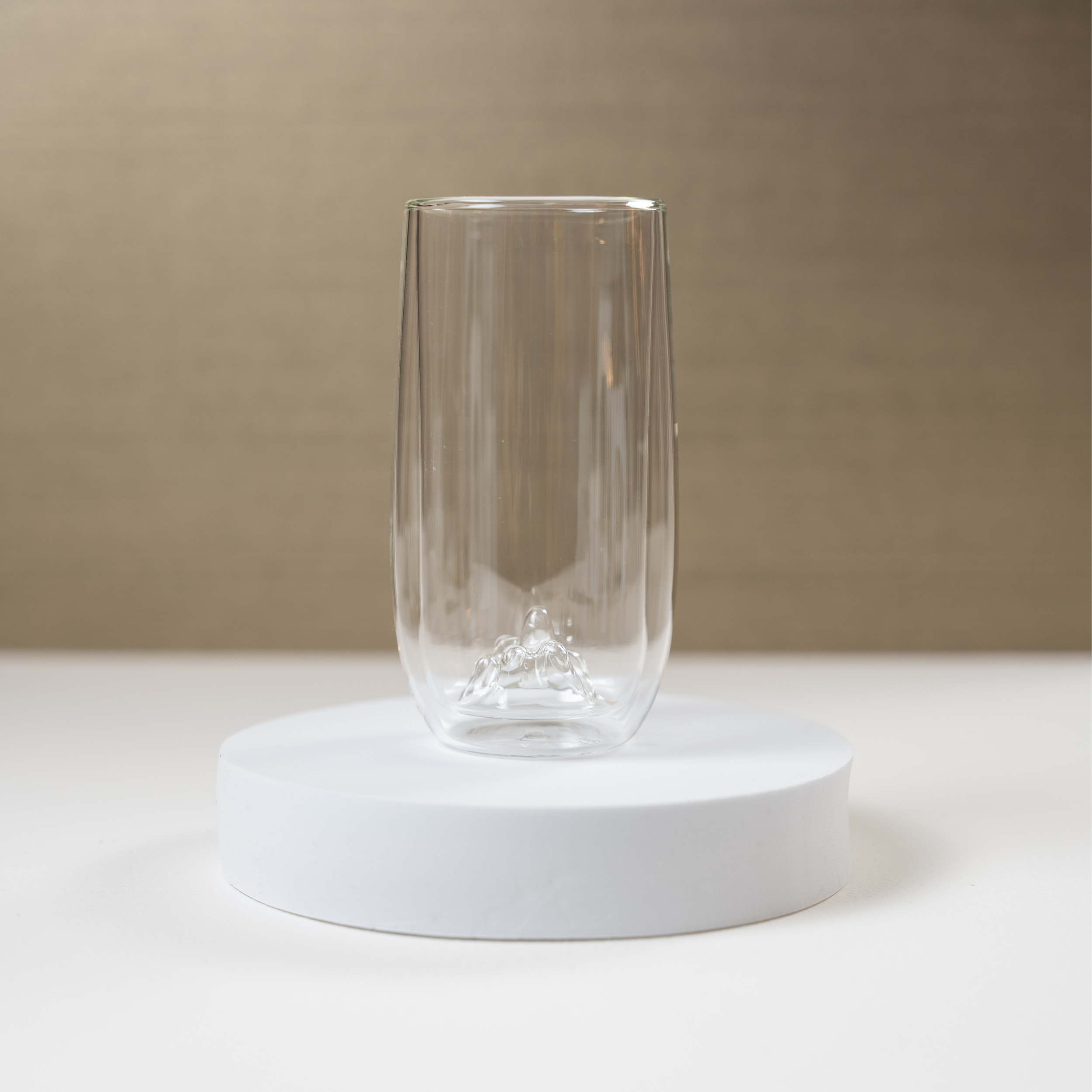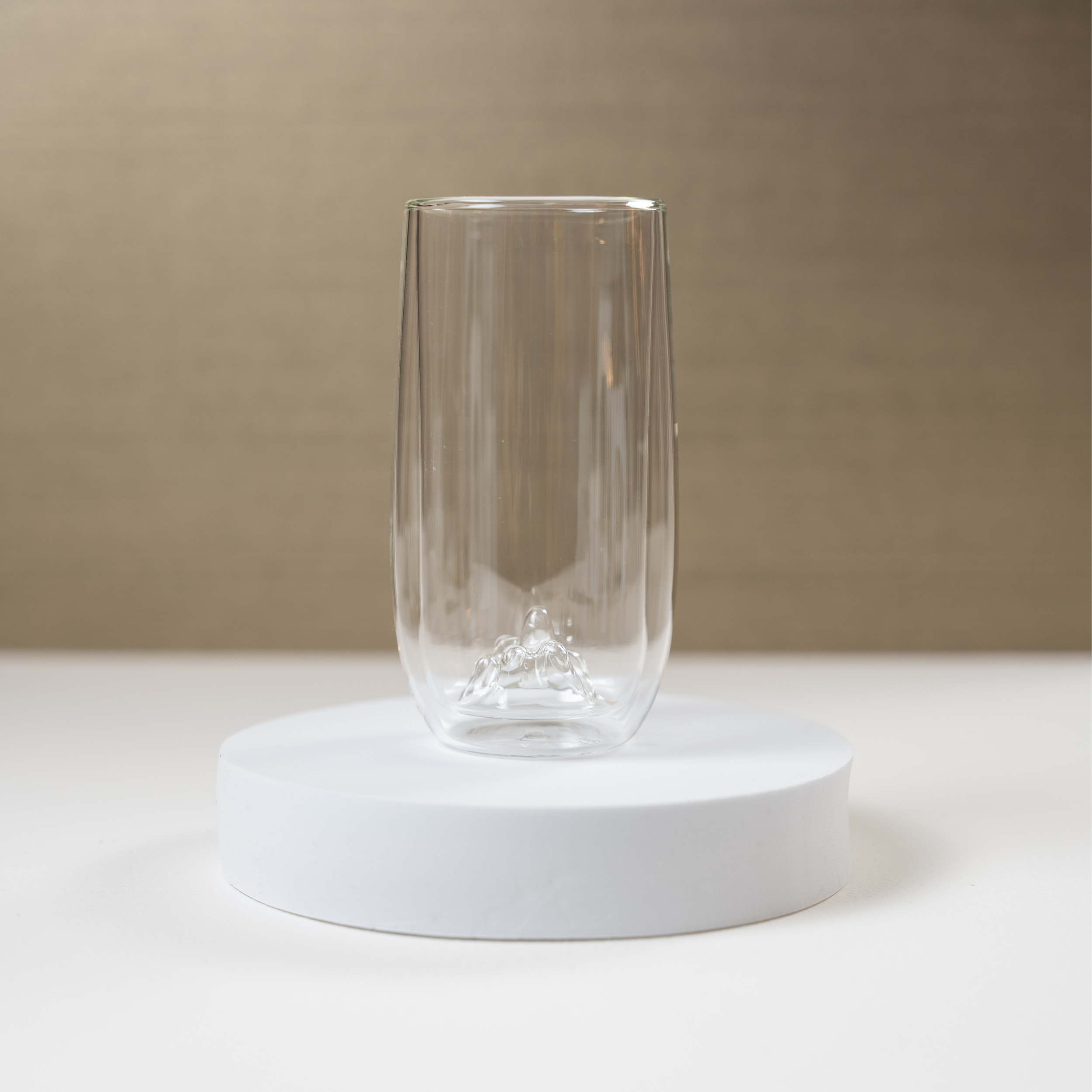 Tea Glass, Double-Wall, Mountain Landscape Interior Convex
8.5 oz / 251.4 ml Perfect for Taiping Hou Kui, Blooming Flower, or Jasmine Pearls
Enjoy your favorite hot beverage with a stunning mountain landscape. Our double-wall insulation will keep your drink at the perfect temperature and your hands cozy.
These cups are the perfect size to steep green tea in all day, like our Tai Ping Hou Kui.
Product Details These cups are made from tempered glass and hold approximately 8.5 oz of liquid.
Fun Facts: The vacuum seal in the glass keeps your hands safe from the heat and also keeps condensation out.