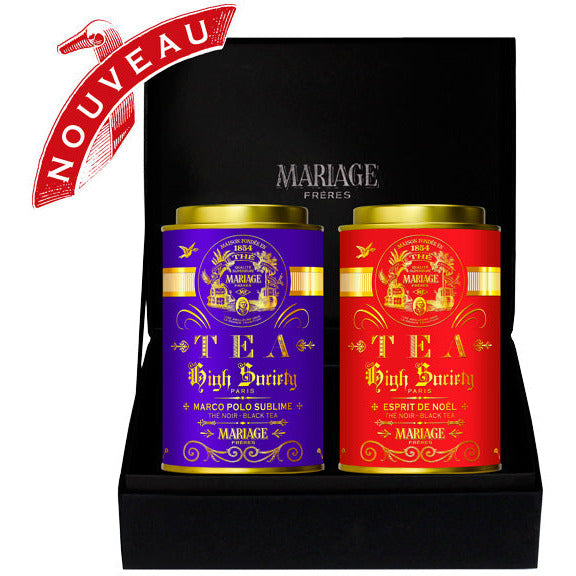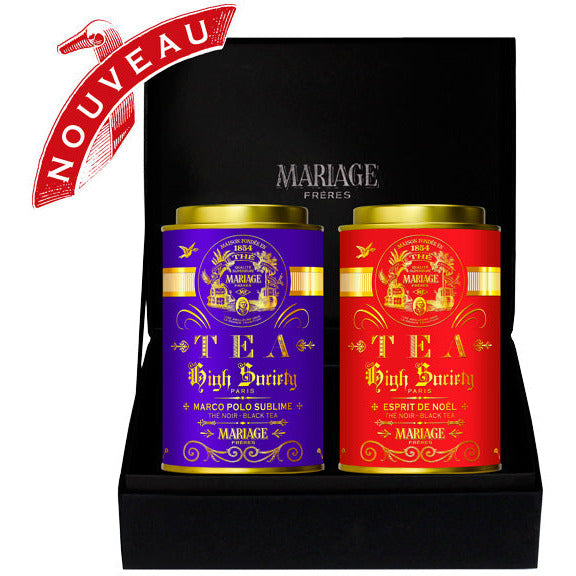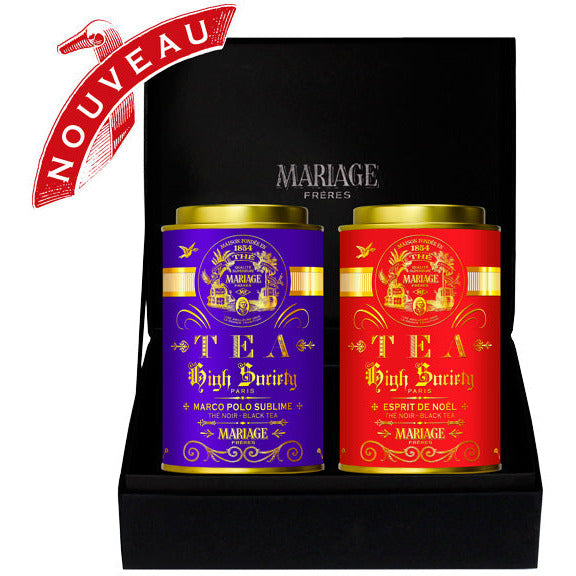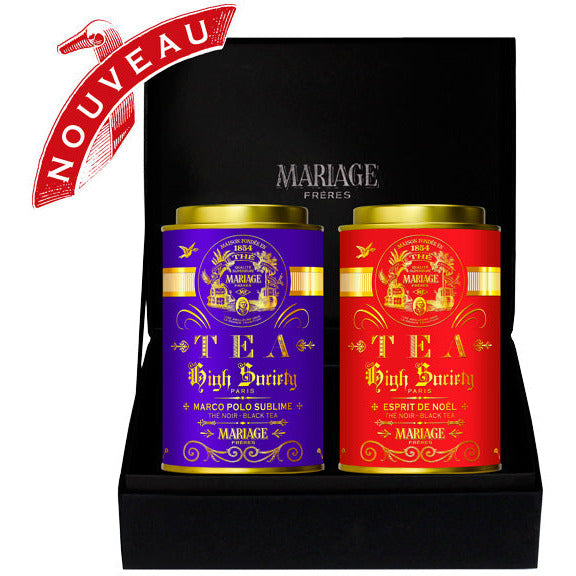 Designer Tea Gift Box
The Designer Tea Gift Box includes two of Mariage's best black teas. Enjoy Marco Polo Sublime, a premium floral fruity tea, and Festive Noel with its warm spiced aroma. These teas arrive in beautiful ornate tins, making this a perfect gift for any tea lover.
Each is packaged in a tin containing 100 gm (3.5 oz) of tea. 
GIFT BOX CONTENTS:
Marco Polo Sublime: Specialty iconic black tea blend of exotic red fruits and florals. 

Espirit de Noel: Festive black tea with spices. 
The label Jardin Premier+ is reserved for organic teas whose exceptional purity meets the strict European regulations (ED) No. 834/2007 and (EC) No. 396/2005.