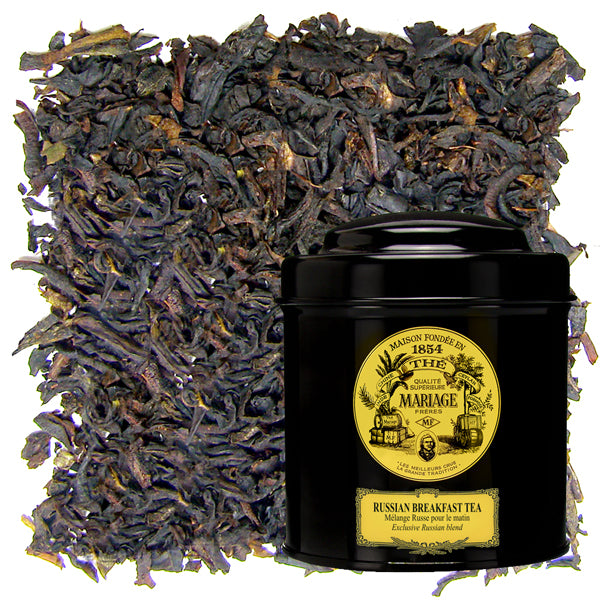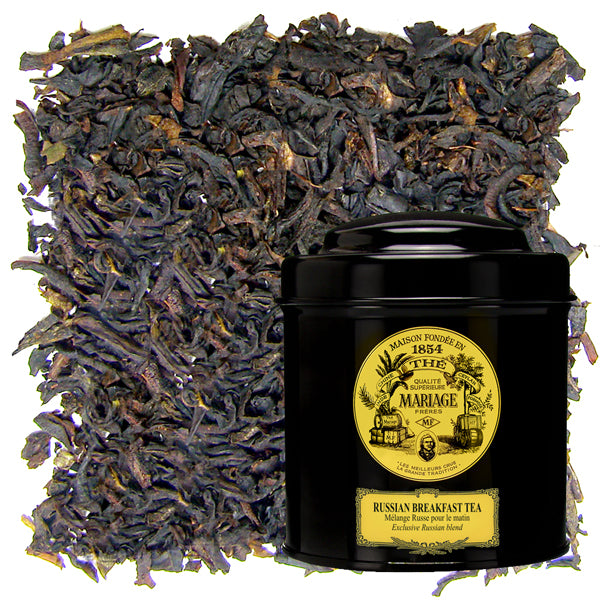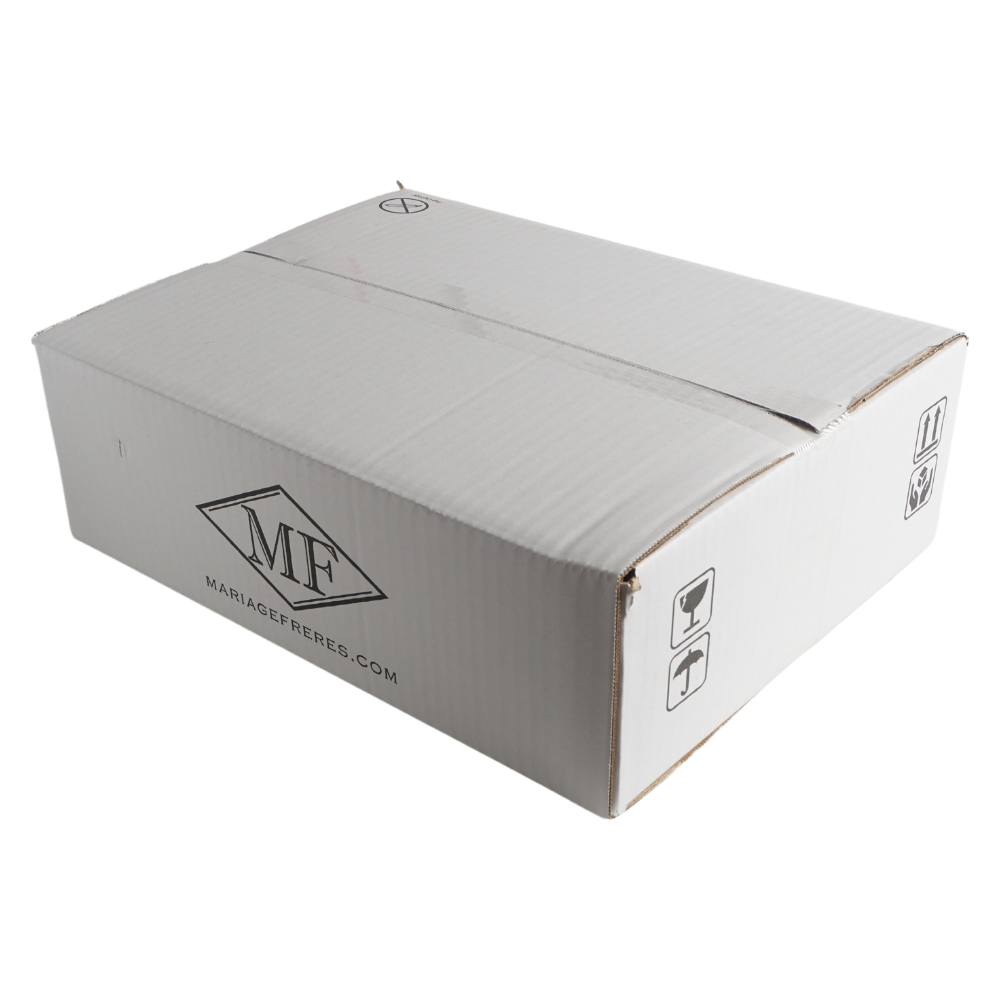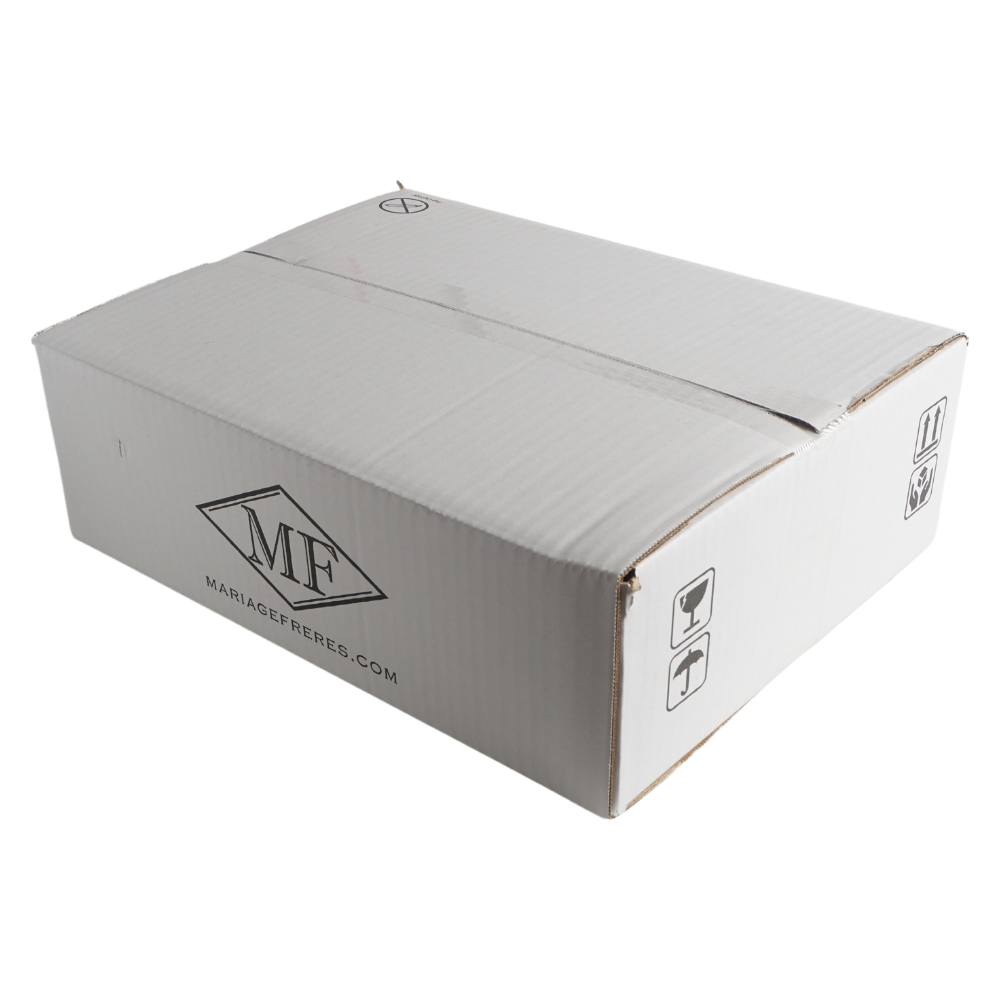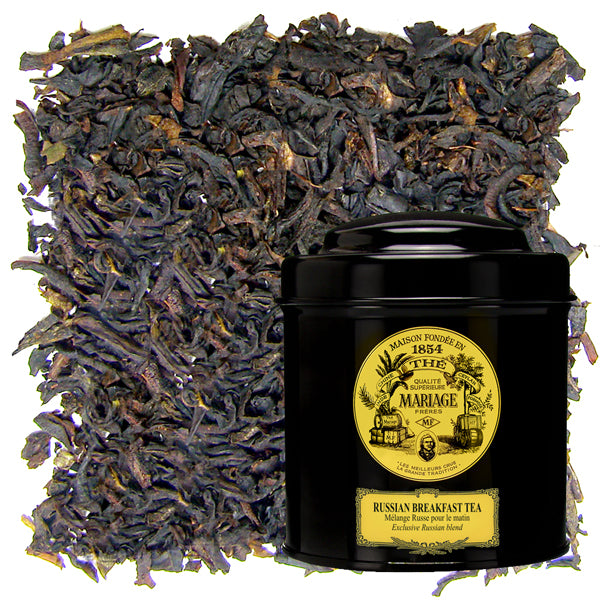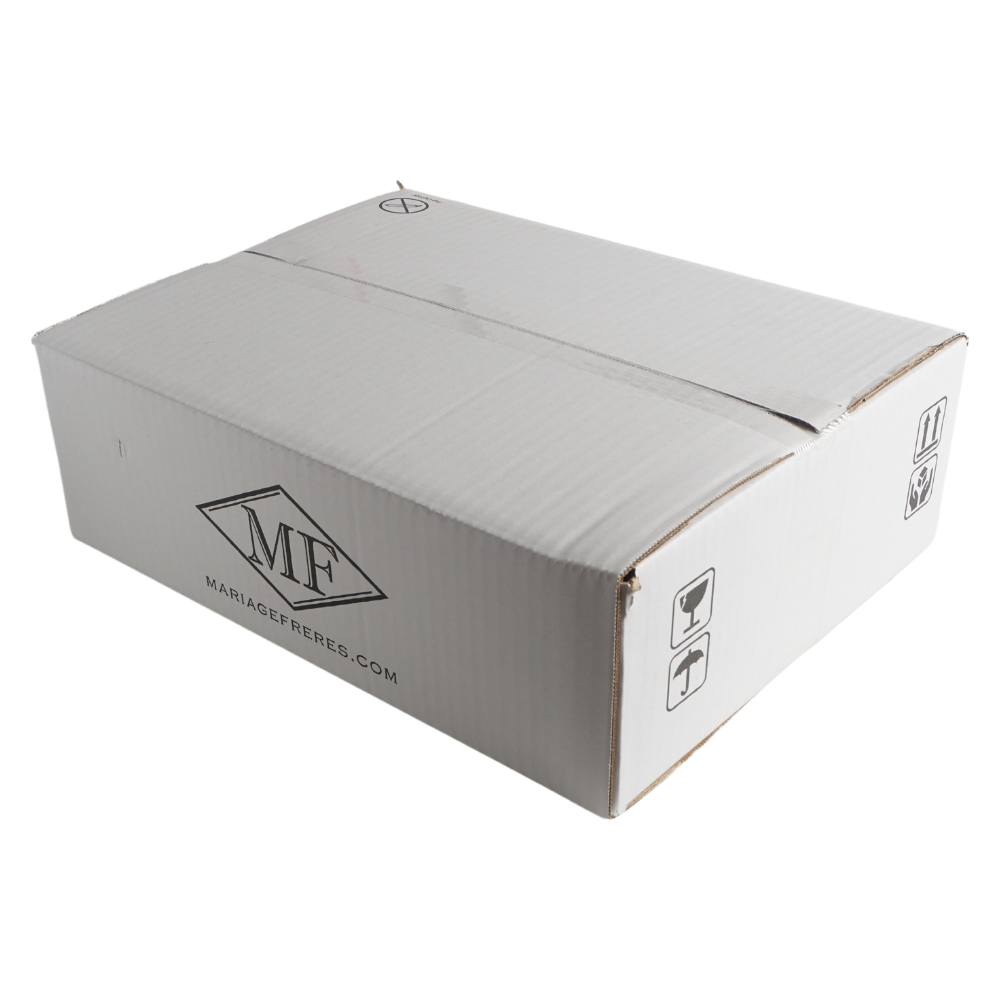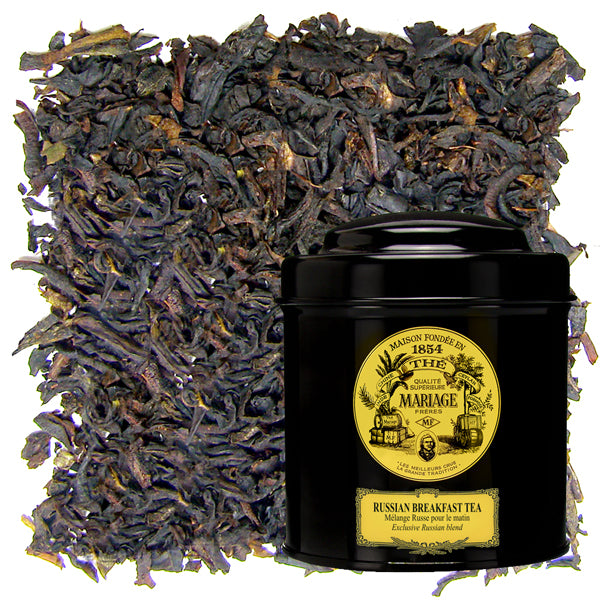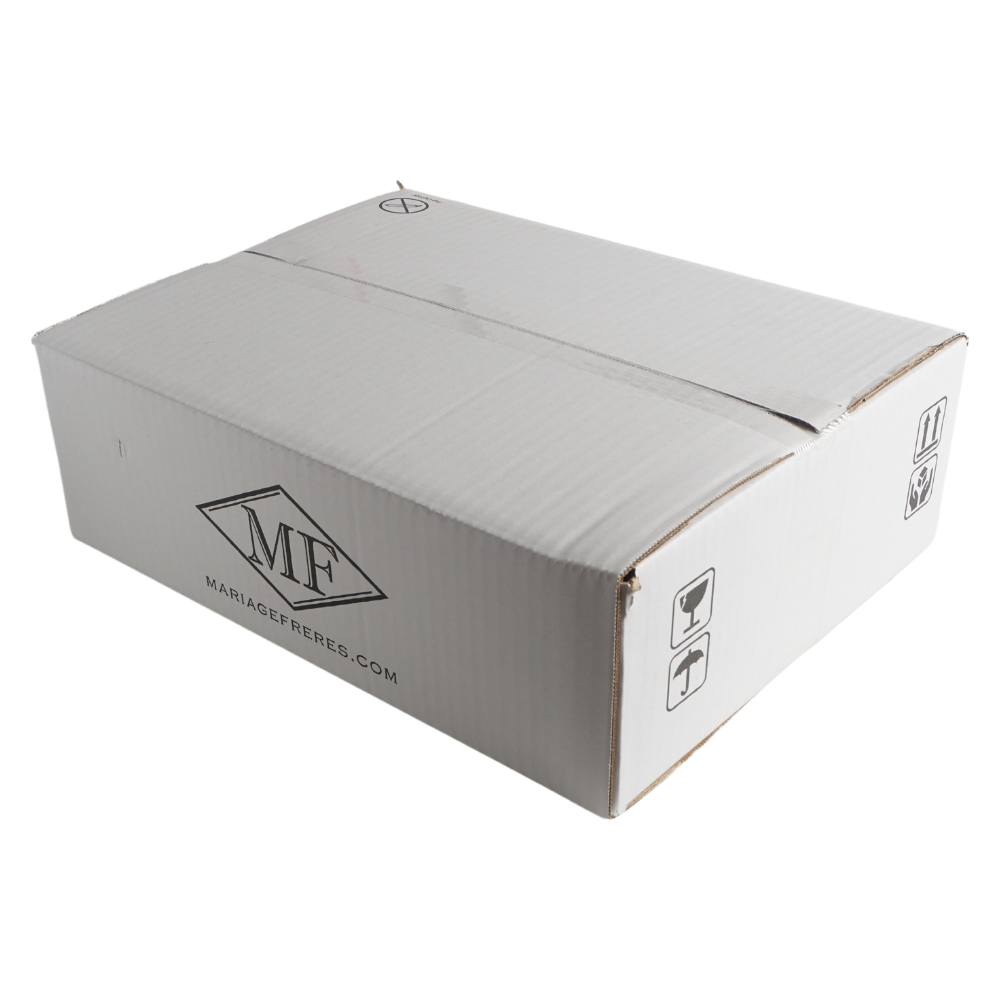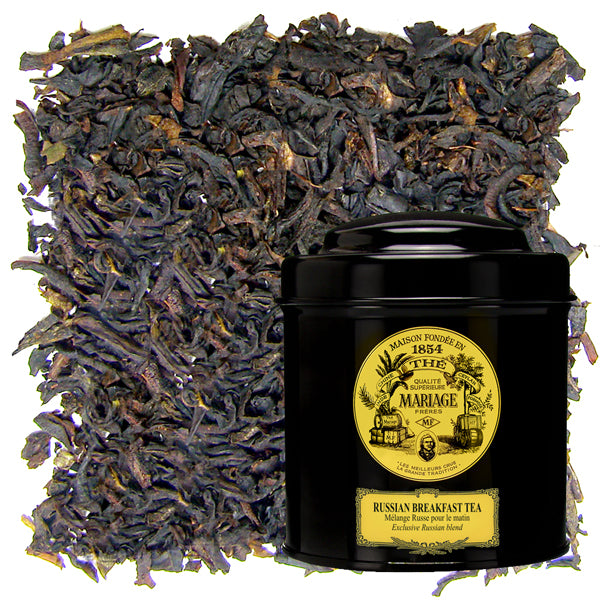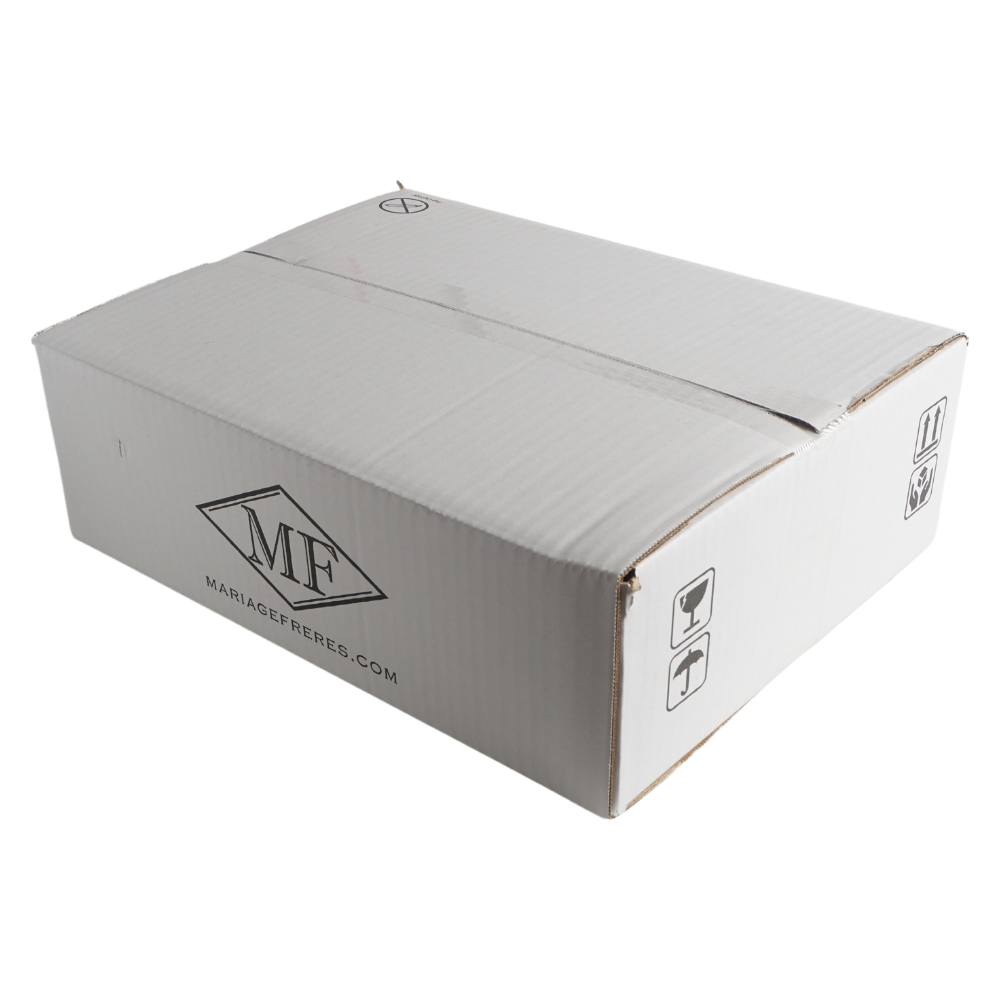 Case of Russian Breakfast Tins
Uniquely Russian, this bold breakfast blend is brightened with the flavor of orange marmalade.
The reusable, signature Mariage tea tin holds 3.5 oz (100 gm) of loose-leaf tea.
Tea Type or Tisane | Flavors: Black+ | citrus, floral, balanced, refreshing 
Tea Tips: A Russian-style Earl Grey, delicious with or without milk and sugar.
Ingredients: India organic black tea, organic flavoring
How to Steep: 1 tsp, 8 oz water, 212°F, 4–5 min
Fun Fact: The traditional Russian method of making tea is called zavarka, which involves preparing tea with a samovar.
Similar Teas: Earl Grey Impérial by Mariage, French Blue Earl Grey by Mariage, Earl Grey Provence by Mariage, Texas Earl Grey
The label Jardin Premier+ is reserved for organic teas whose exceptional purity meets the strict European regulations (ED) No. 834/2007 and (EC) No. 396/2005.