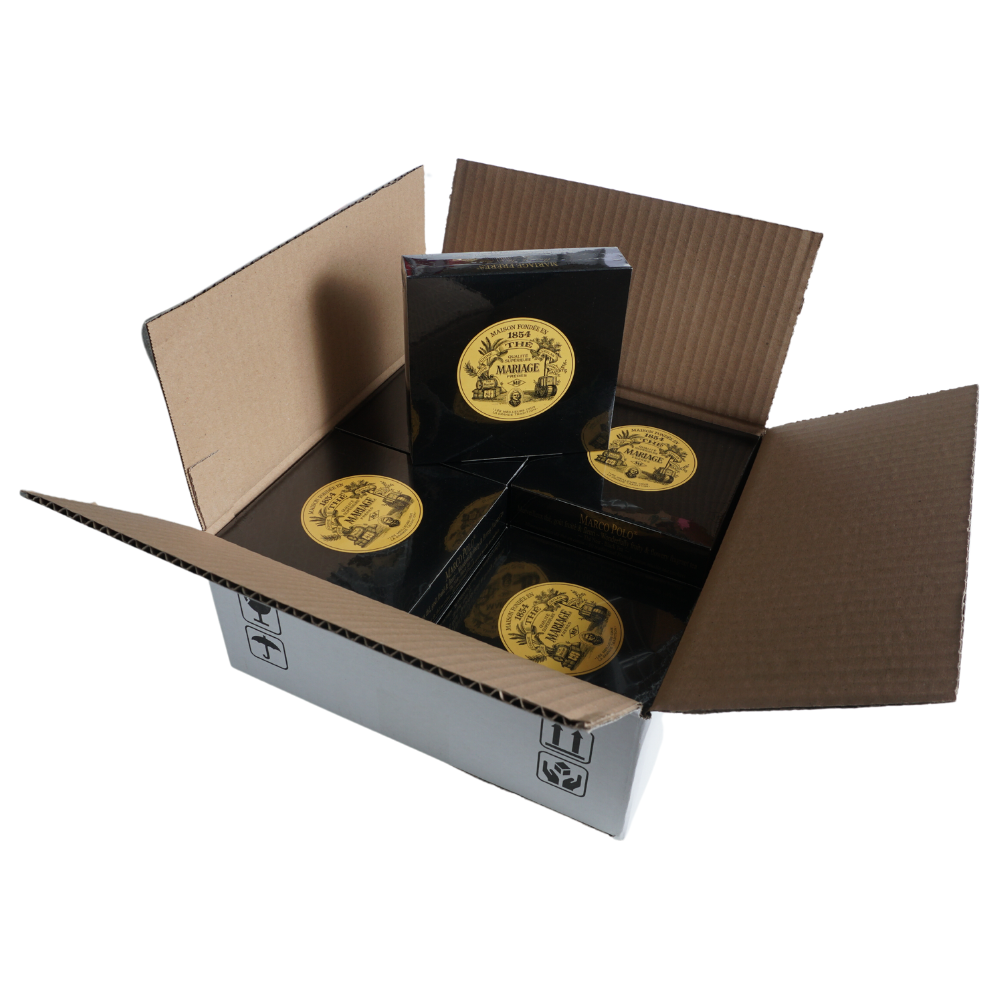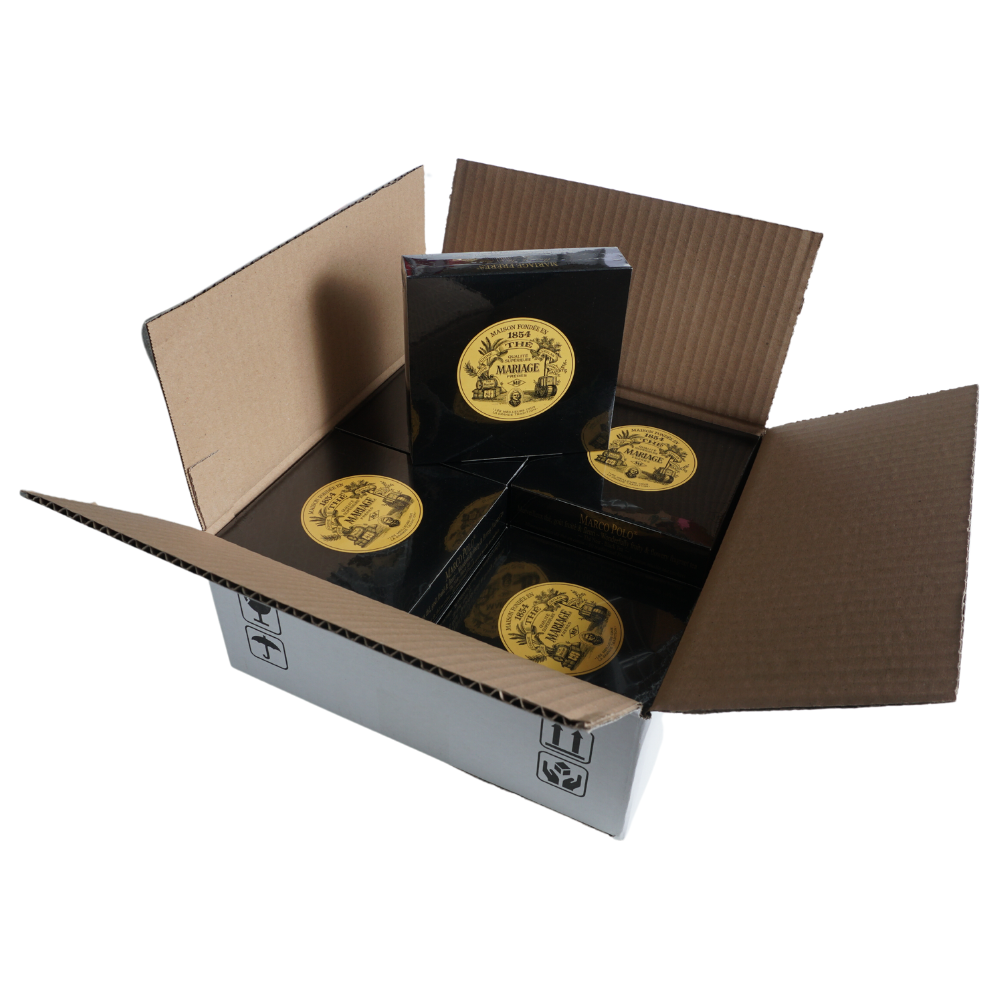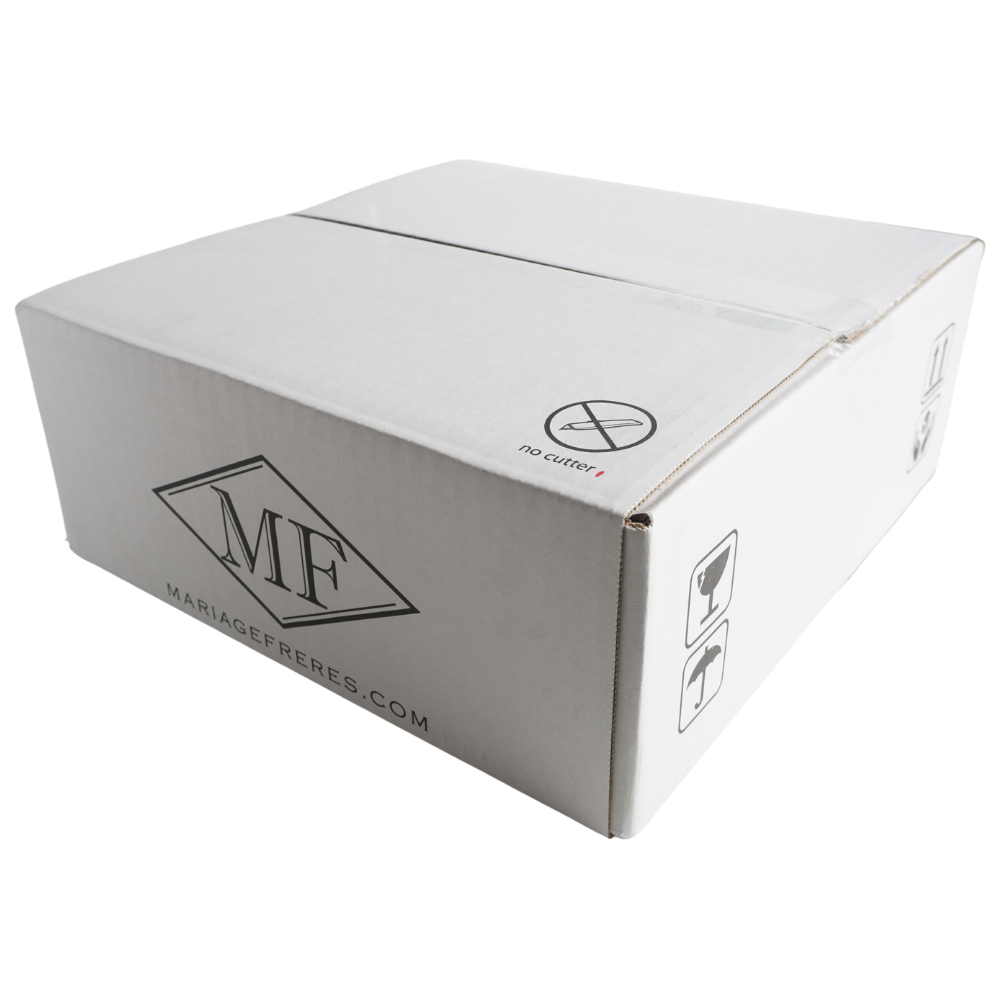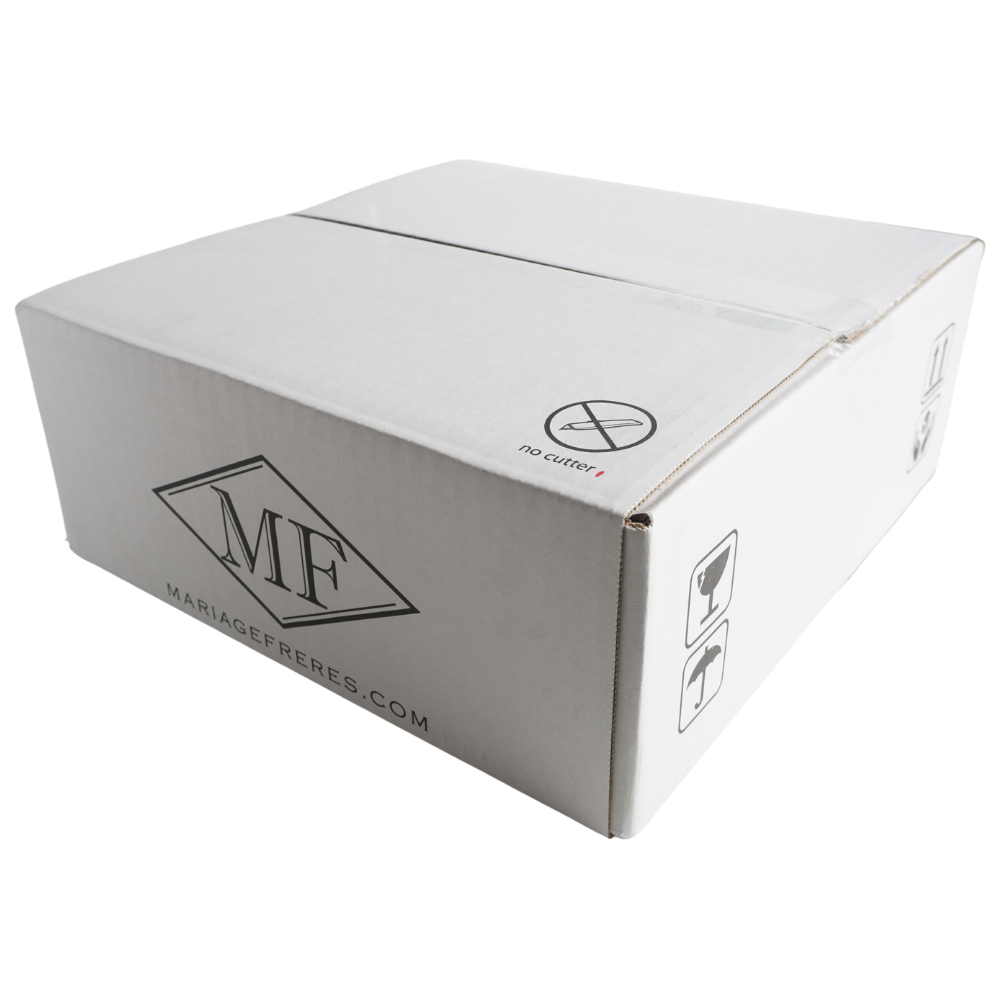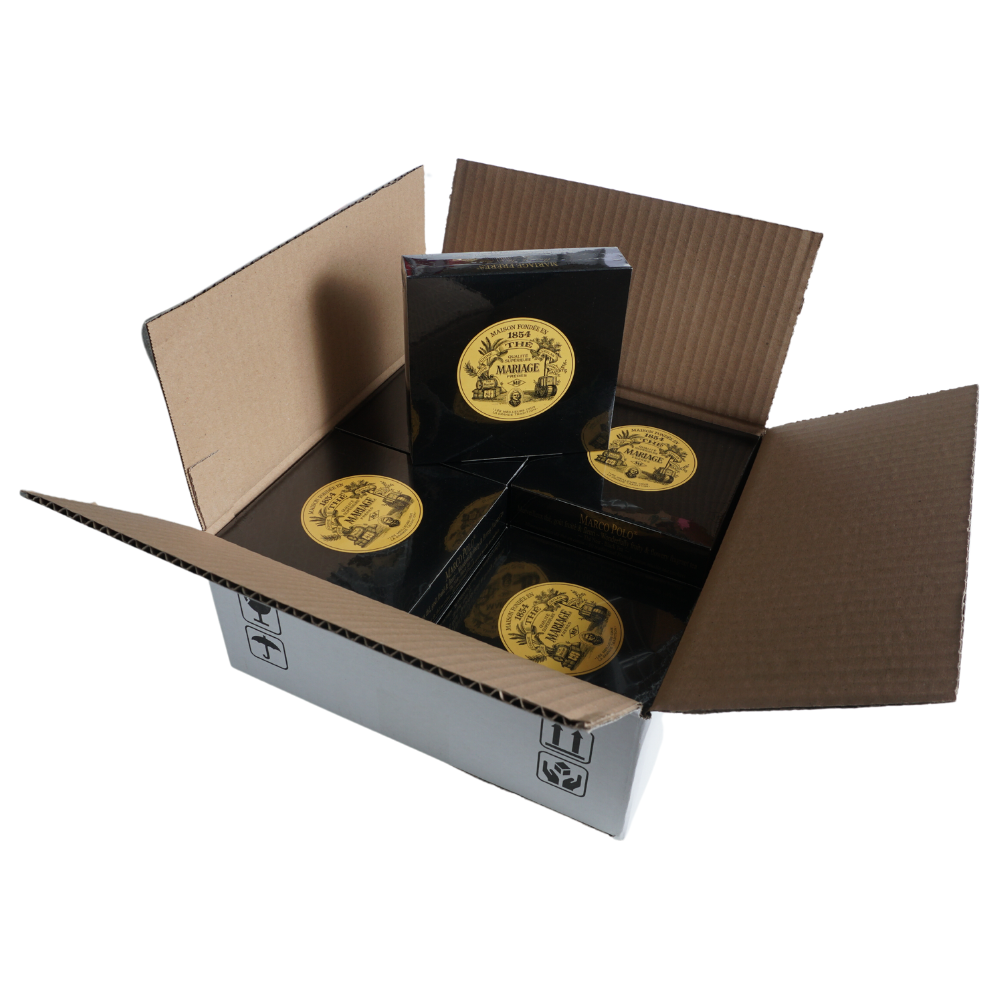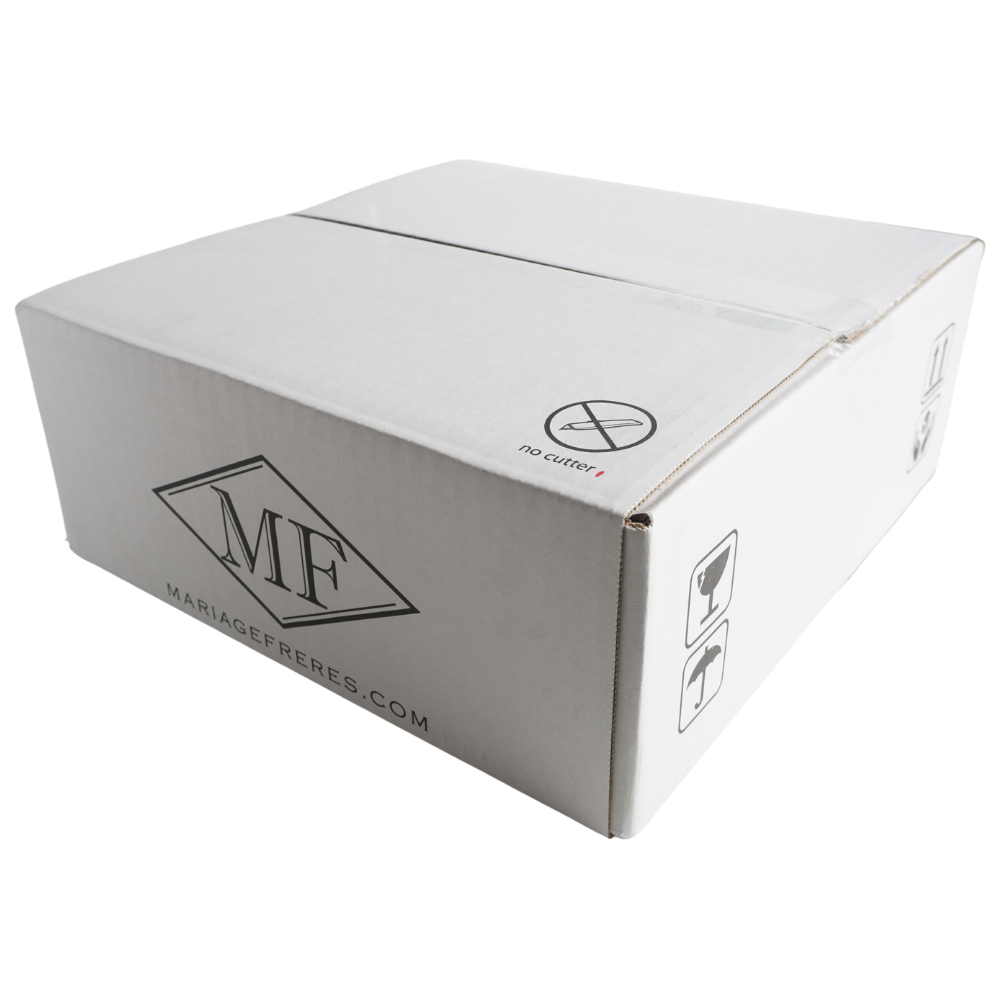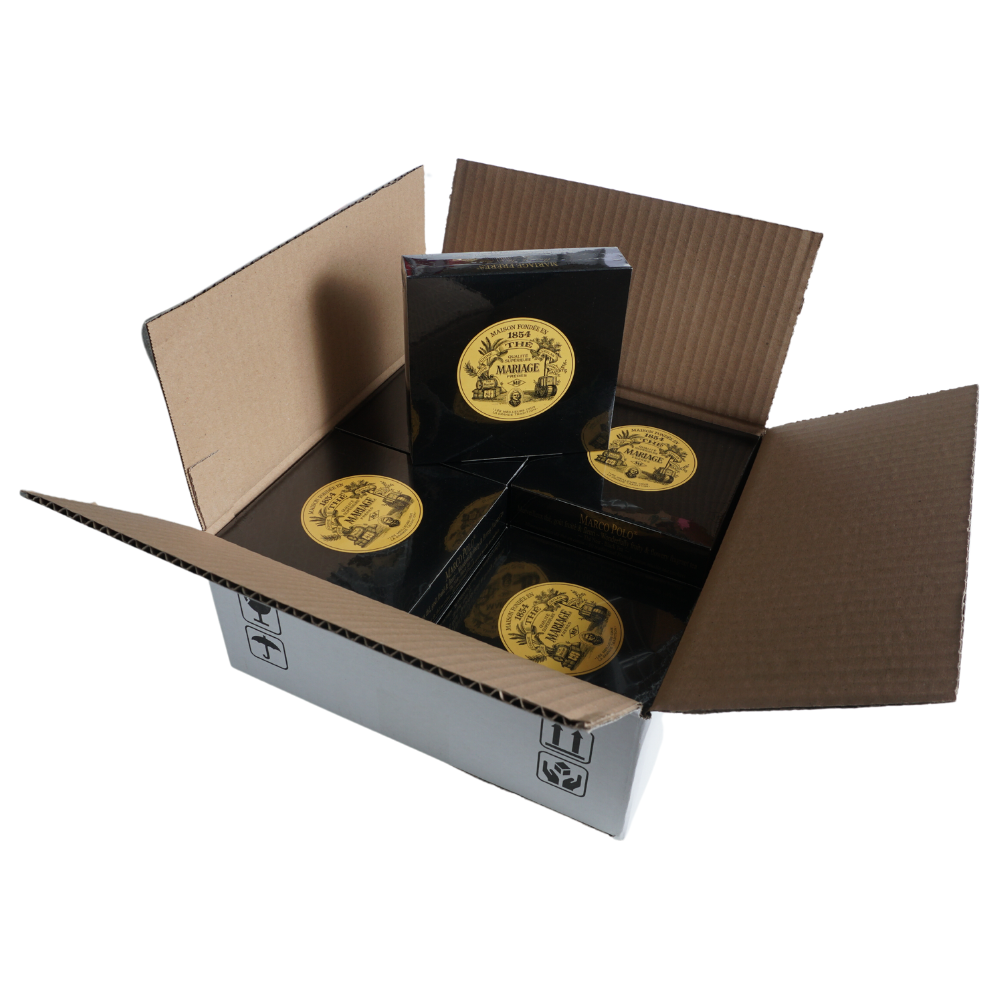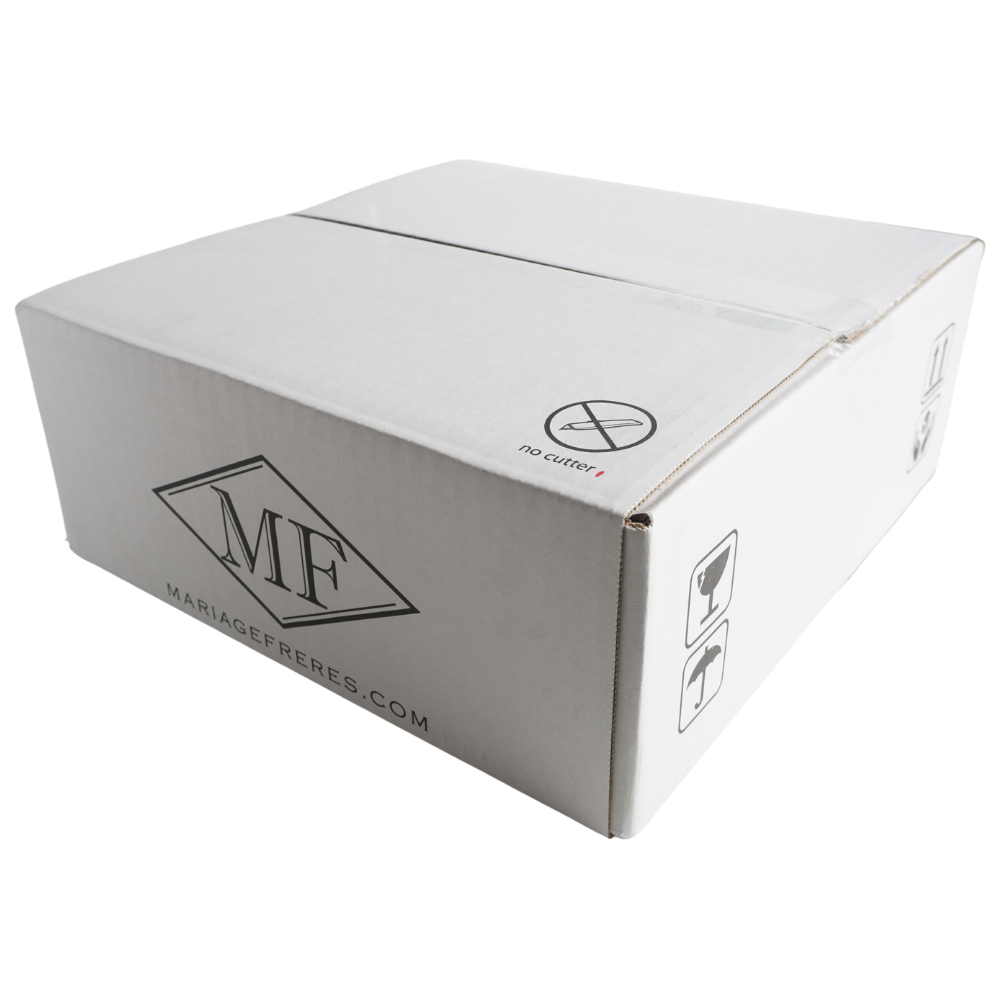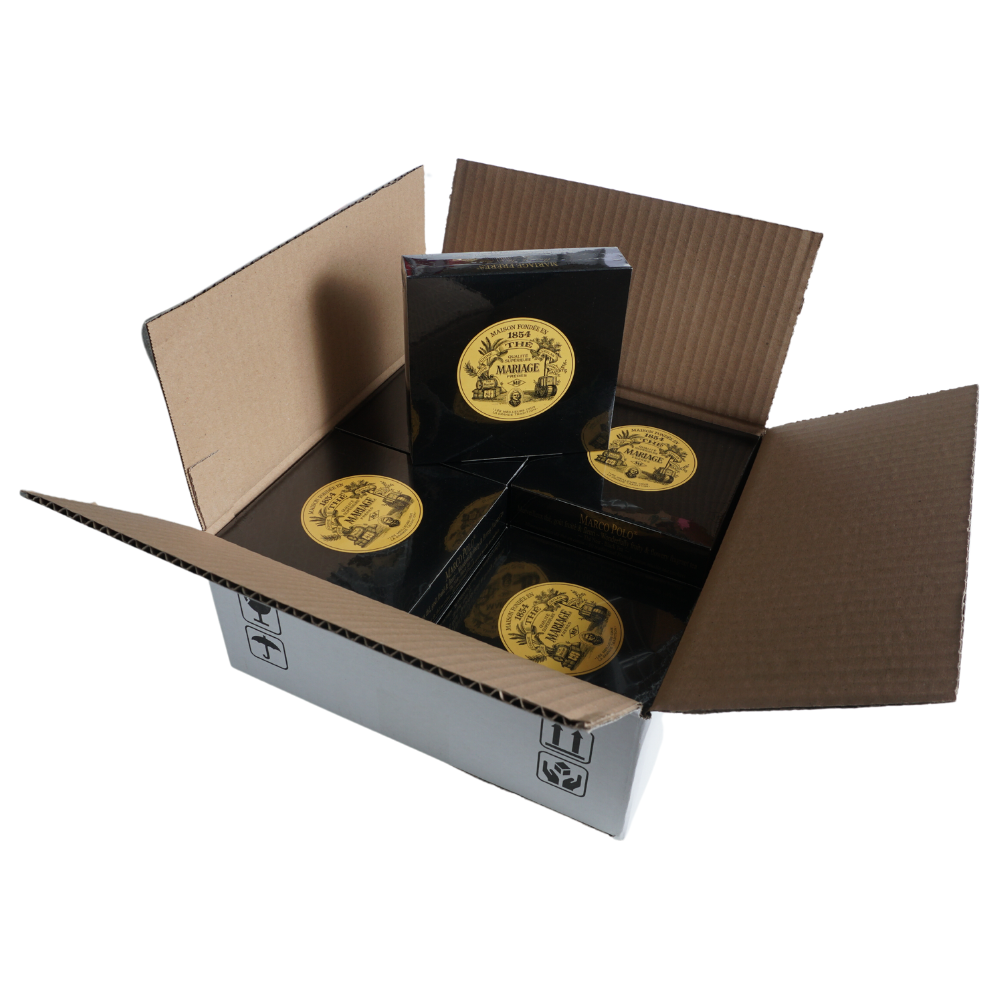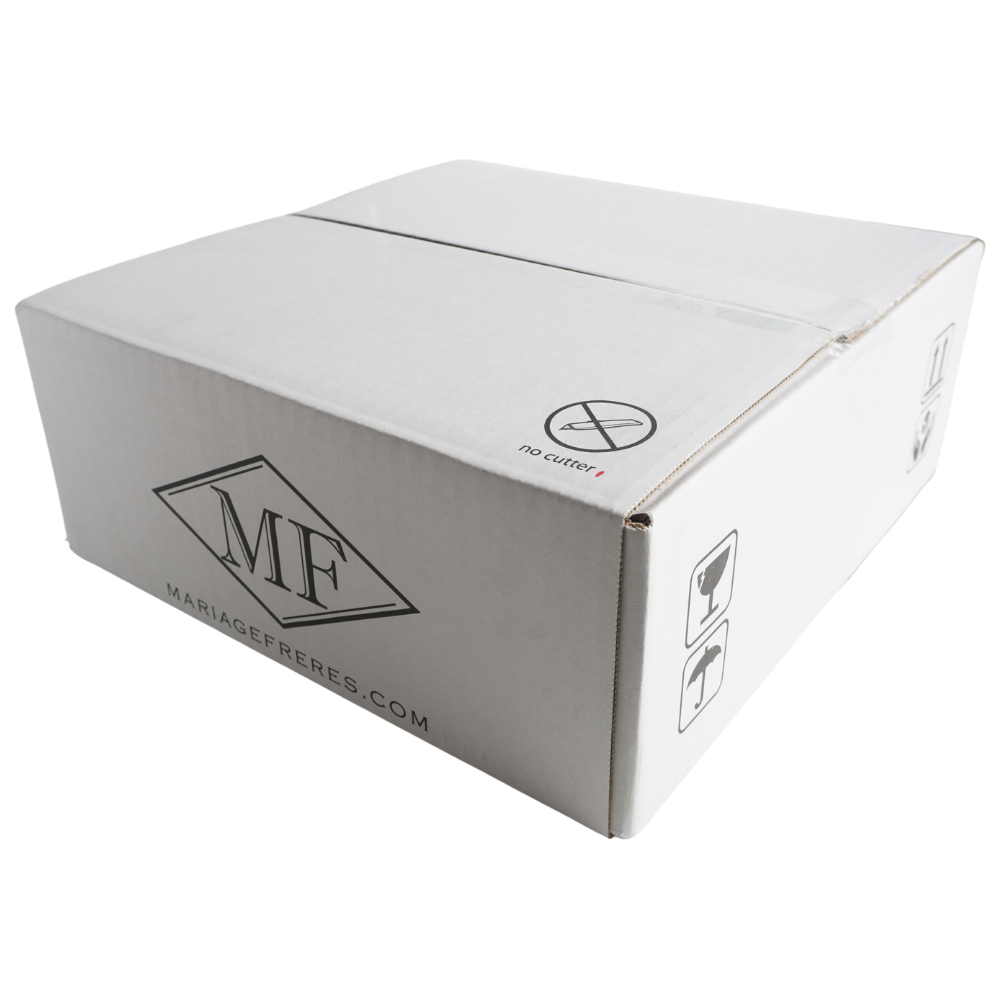 Case of Jasmine Mandarin Green Teabags
This flavorful green tea is infused with delicate and fragrant jasmine blossoms. The result is a perfect balance between the tea and fragrance.
The gold-foil-lined, signature black Mariage box comes with 30 hand-tied cotton muslin tea sachets. 
Tea Type or Tisane | Flavors: Green+ | floral, sweet, light body
Tea Tips: Before making this tea, smell the aroma. Best without milk. Drink this after a stressful day and before bedtime. 
Ingredients: China organic green tea, scented with organic jasmine flowers
How to Steep: 1 teabag, 8 oz water, 175°F, 3–4 min
Fun Fact:  Before workers pick the unopened jasmine buds, they first feel the buds to ensure they will open on the same night. 
Similar Teas: Vert Provence by Mariage
The label Jardin Premier+ is reserved for organic teas whose exceptional purity meets the strict European regulations (ED) No. 834/2007 and (EC) No. 396/2005.