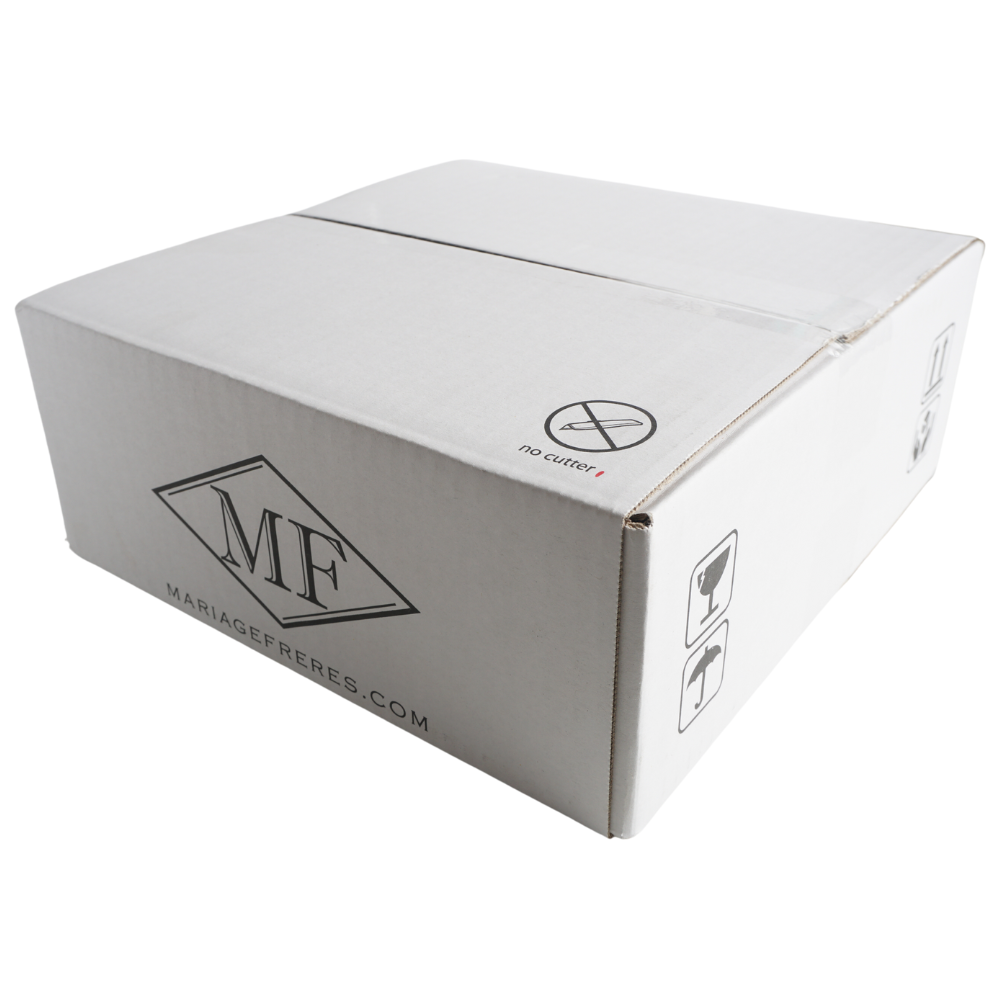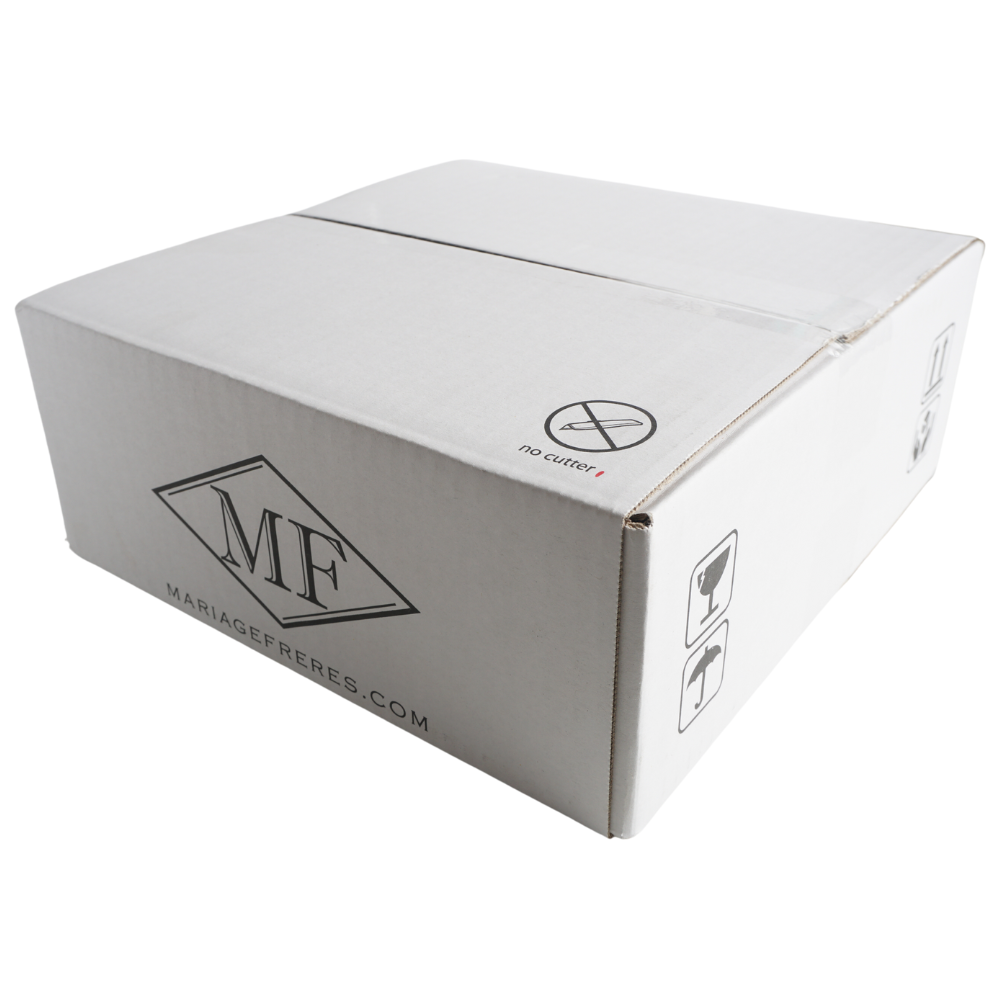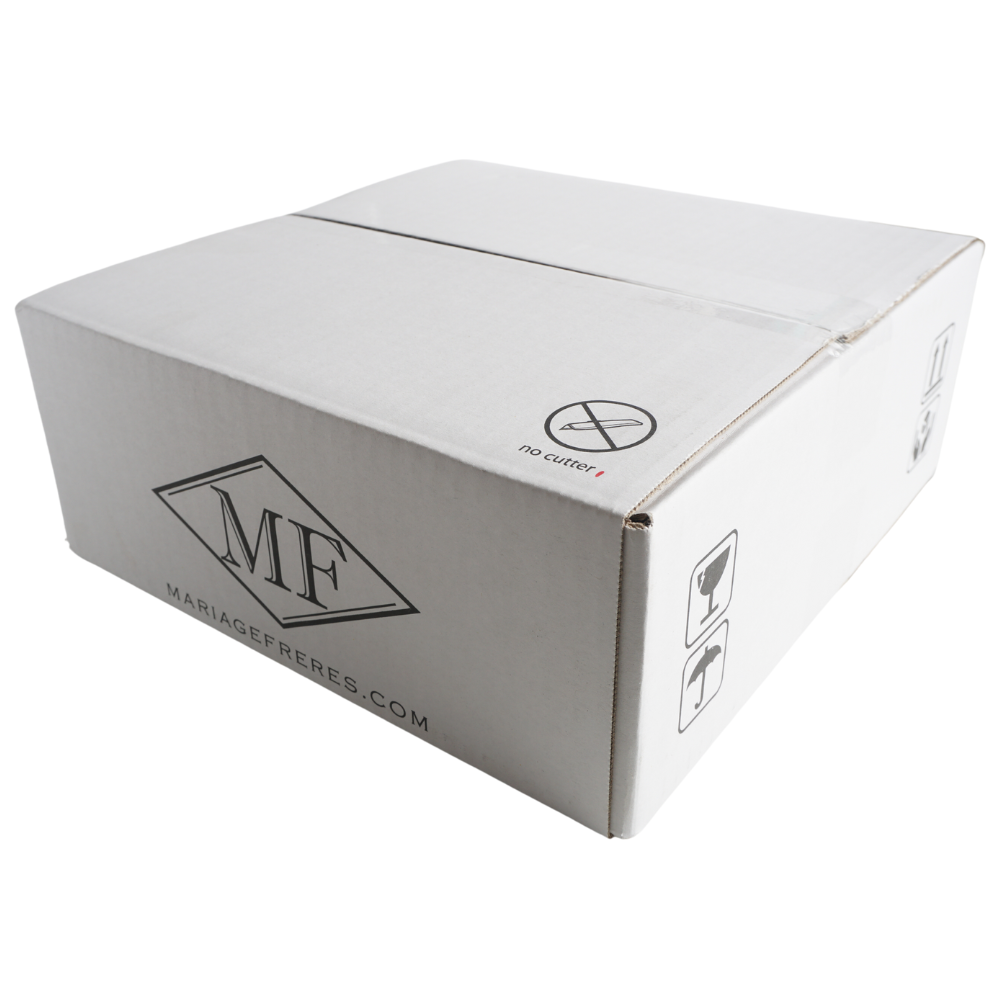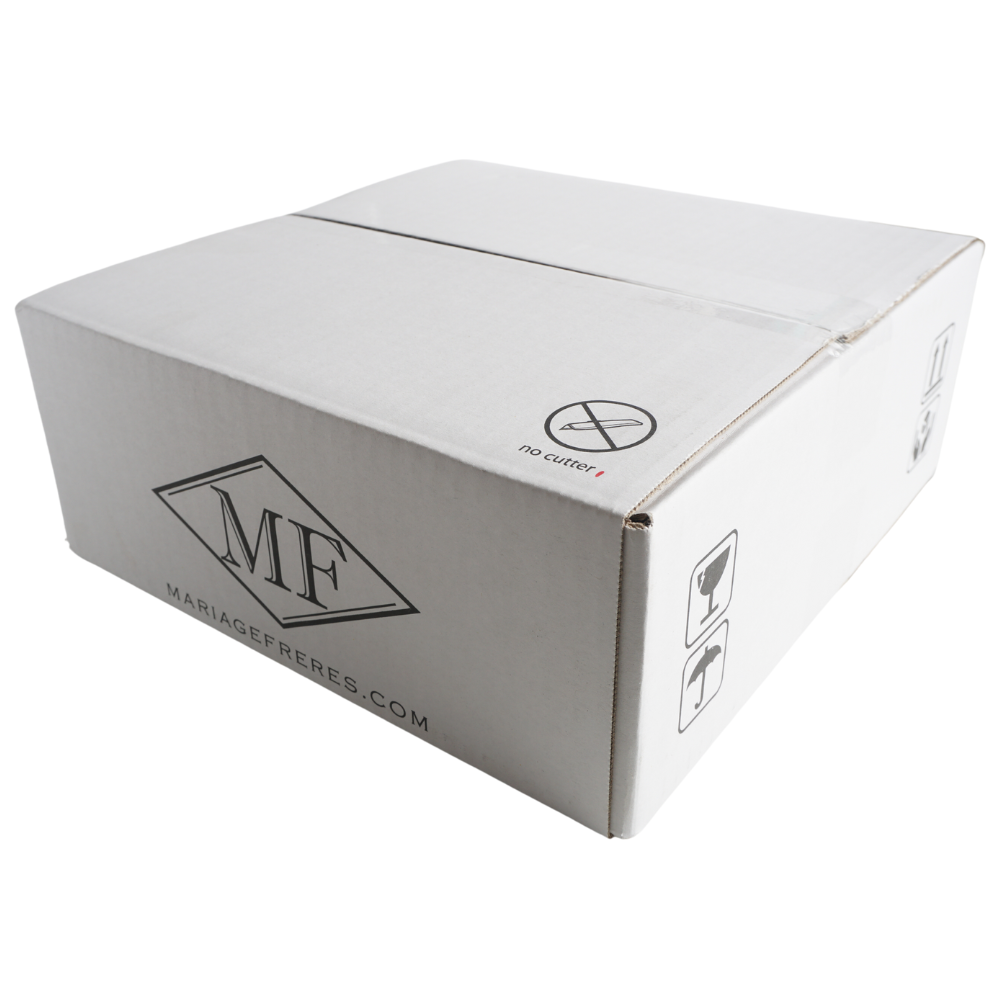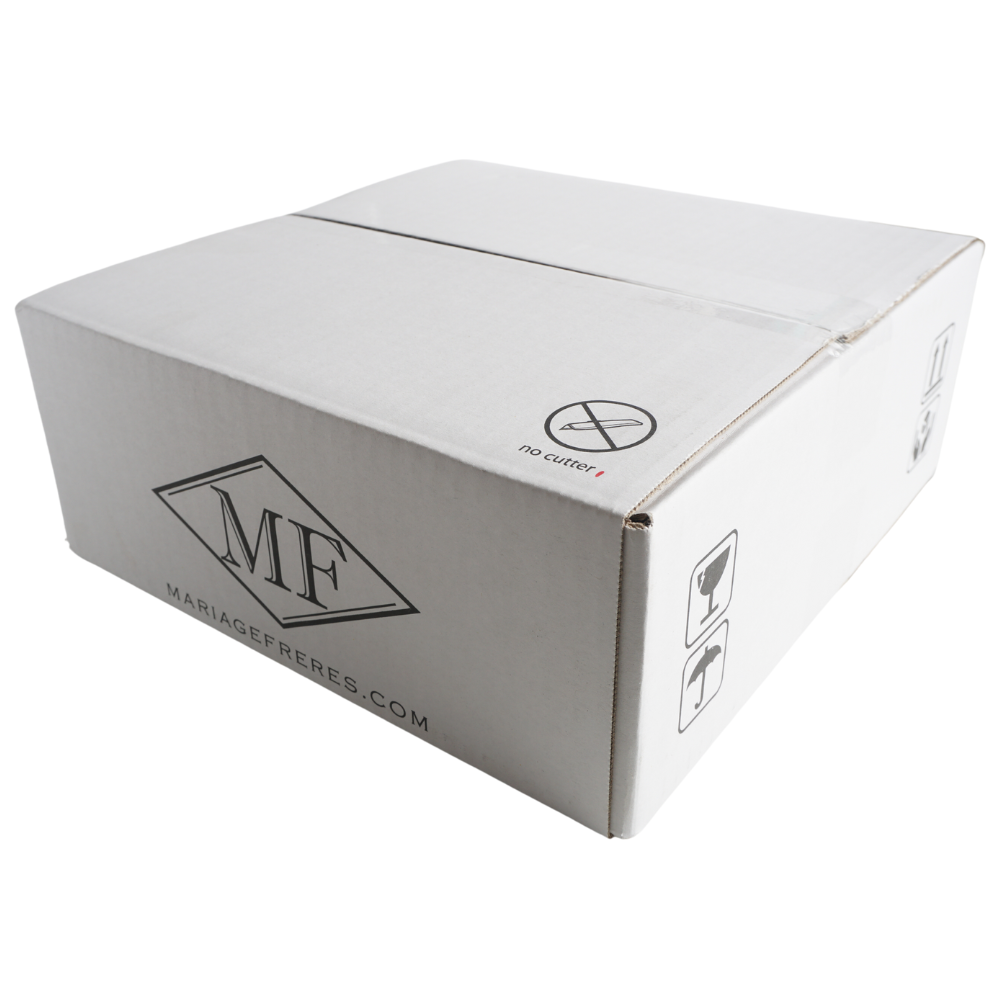 Case of Darjeeling Himalaya Teabags, 2nd Flush
Grown at almost 7,000 ft., this summer-picked tea has complex notes of toasted chestnut and hazelnut. 
The gold-foil-lined, signature black Mariage box holds 30 hand-tied organic cotton teabags. 
Tea Type or Tisane | Flavors: Black | toasted chestnut, muscat grape peel, lively 
Tea Tips: To best enjoy the tea's complexity, drink without milk. An afternoon tea. 
Ingredients: India, Darjeeling 2nd Flush organic black tea
How to Steep: 1 teabag, 8 oz water, 212°F, 4–5 min
Fun Fact: The garden's high elevation slows the tea plant's growth, but increases the complexity in the cup!
Similar Teas: Darjeeling Steinthal Estate 2nd Flush Organic, Rose d'Himalaya by Mariage, Darjeeling Margaret's Hope Estate, 2nd Flush  
The label Jardin Premier+ is reserved for organic teas whose exceptional purity meets the strict European regulations (ED) No. 834/2007 and (EC) No. 396/2005.