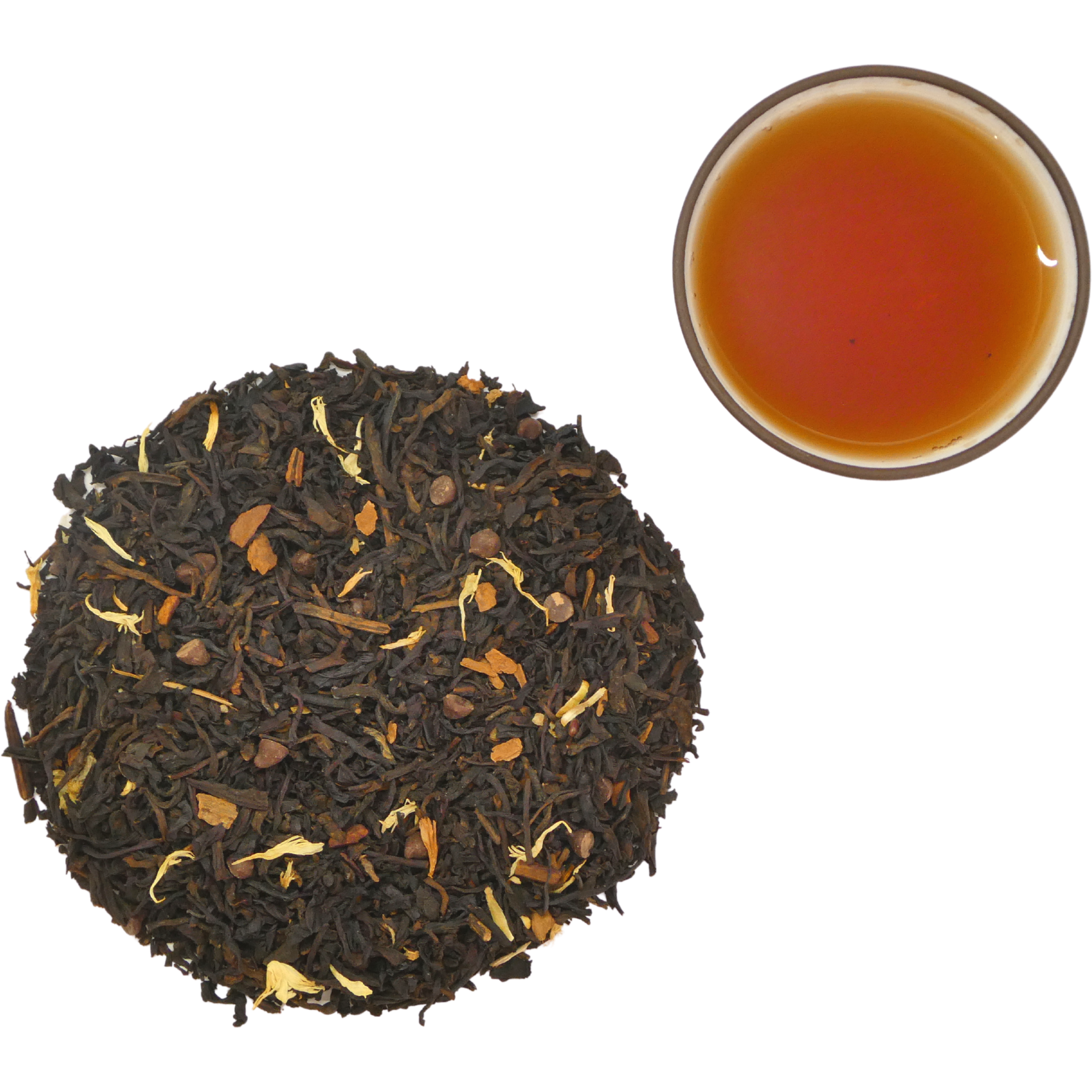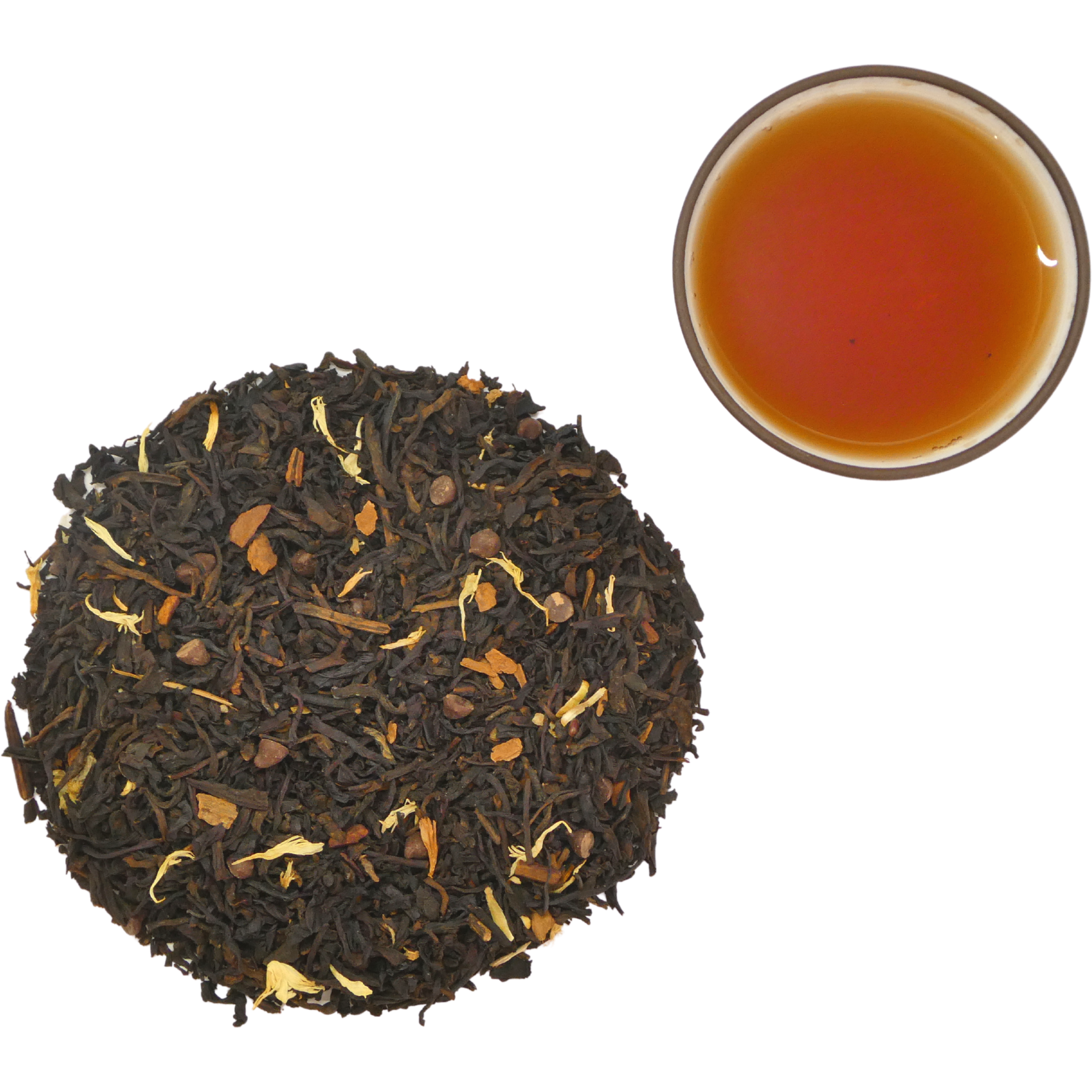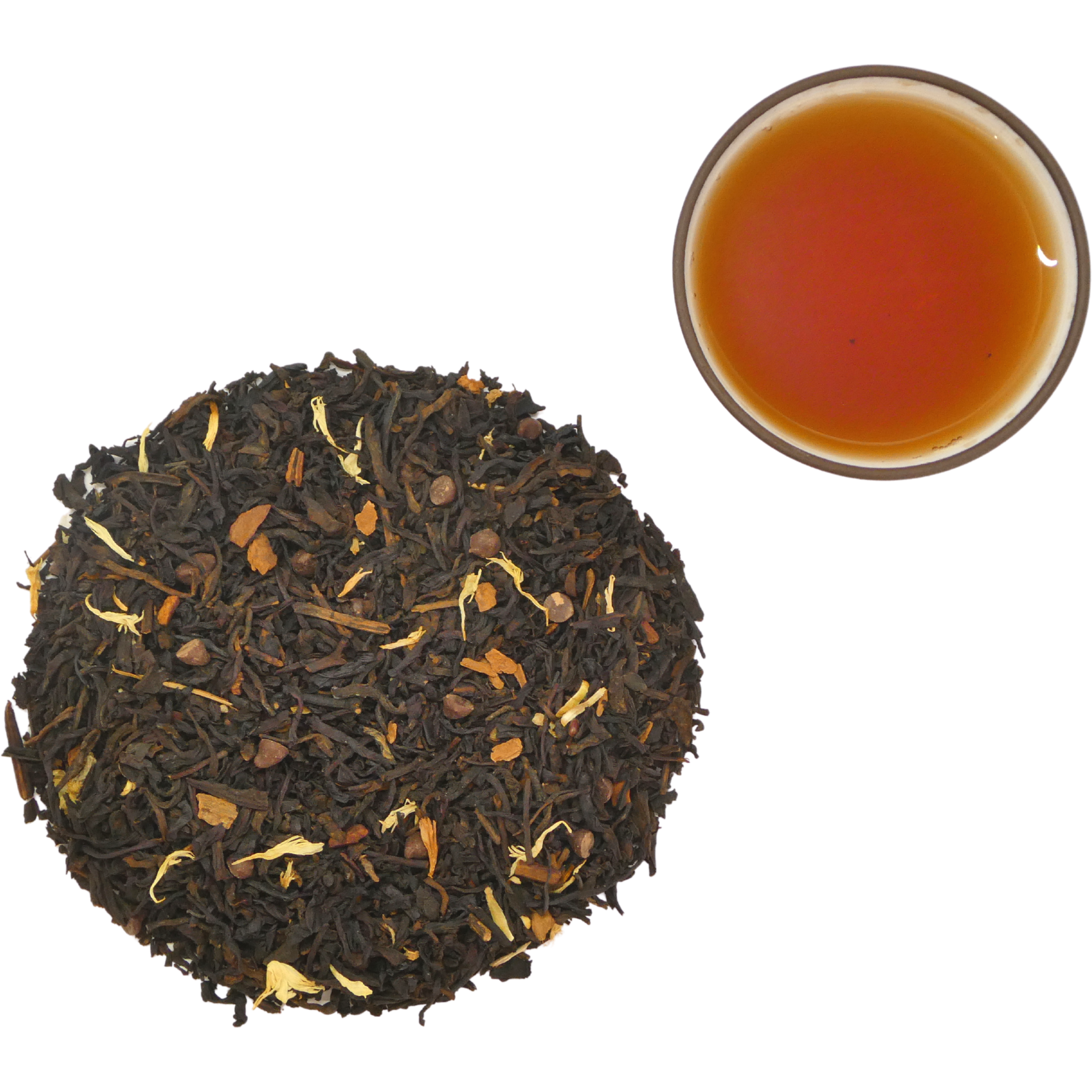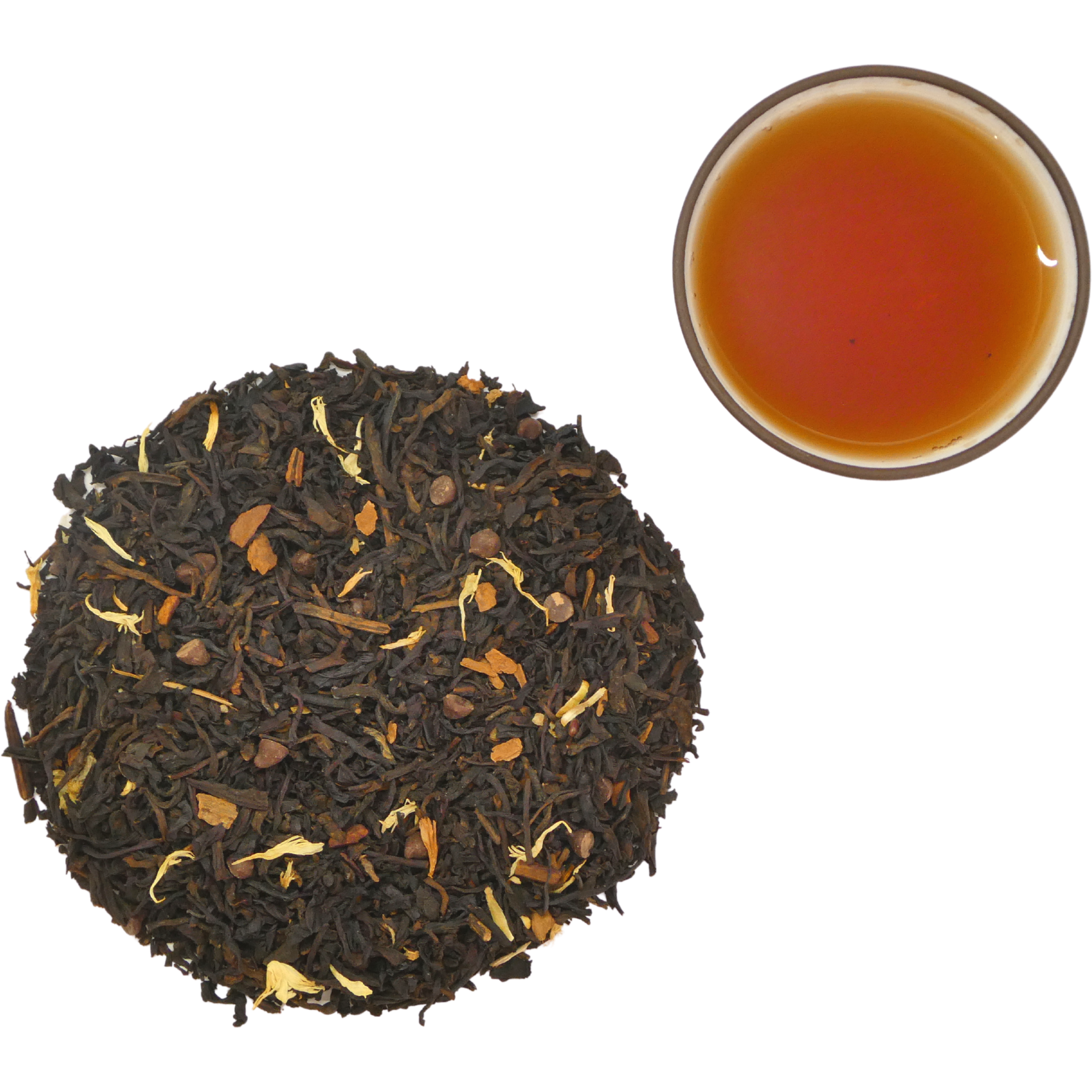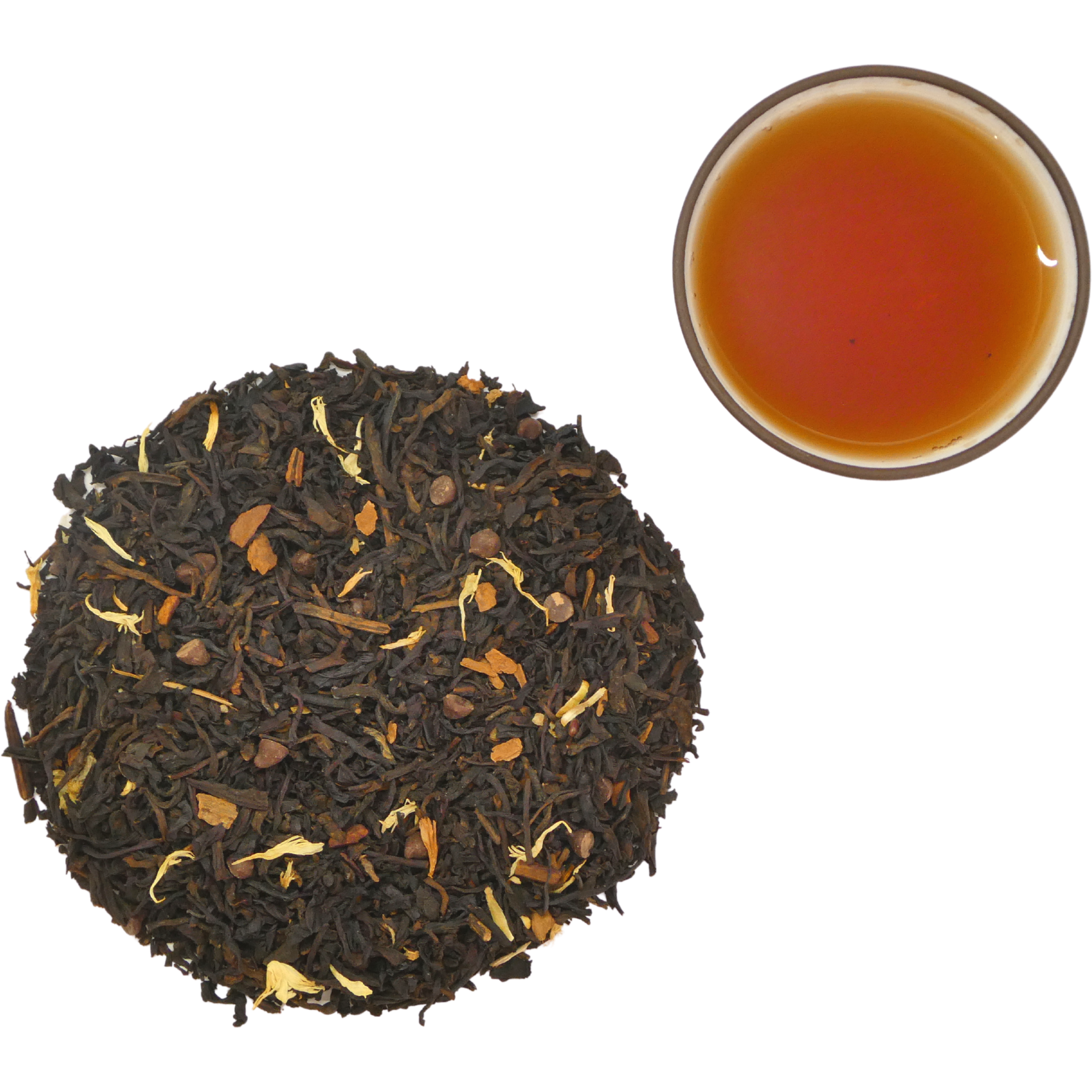 Love Potion
The Cultured Cup Black-Pu'er+
A blissful union of dark chocolate, maple syrup, and vanilla. Decadent and romantic! 
Tea Type or Tisane | Flavors: Black-Dark+ | cocoa, sweet, creamy, full-body but smooth
Tea Tips: A wooing, probiotic tea, delicious with or as dessert. Pair with cream-based desserts. 
Ingredients: China pu'er tea, dark chocolate bits (cocoa mass, sugar, cocoa butter, soy lecithin, vanilla), natural and artificial flavor, India and Sri Lanka black teas, cinnamon, dehydrated maple syrup, cinnamon, flavoring, cornflower
How to Steep: 1.5 tsp, 8 oz water, 212°F, 5–6 min
Fun Fact: There have been many attempts to create a culinary love potion. From oysters to animal parts, humans have searched for the aphrodisiac elixir for centuries.
Similar Teas: Chocolate Earl Grey, Orange Truffle, Tea Road Trek, Sticky Rice