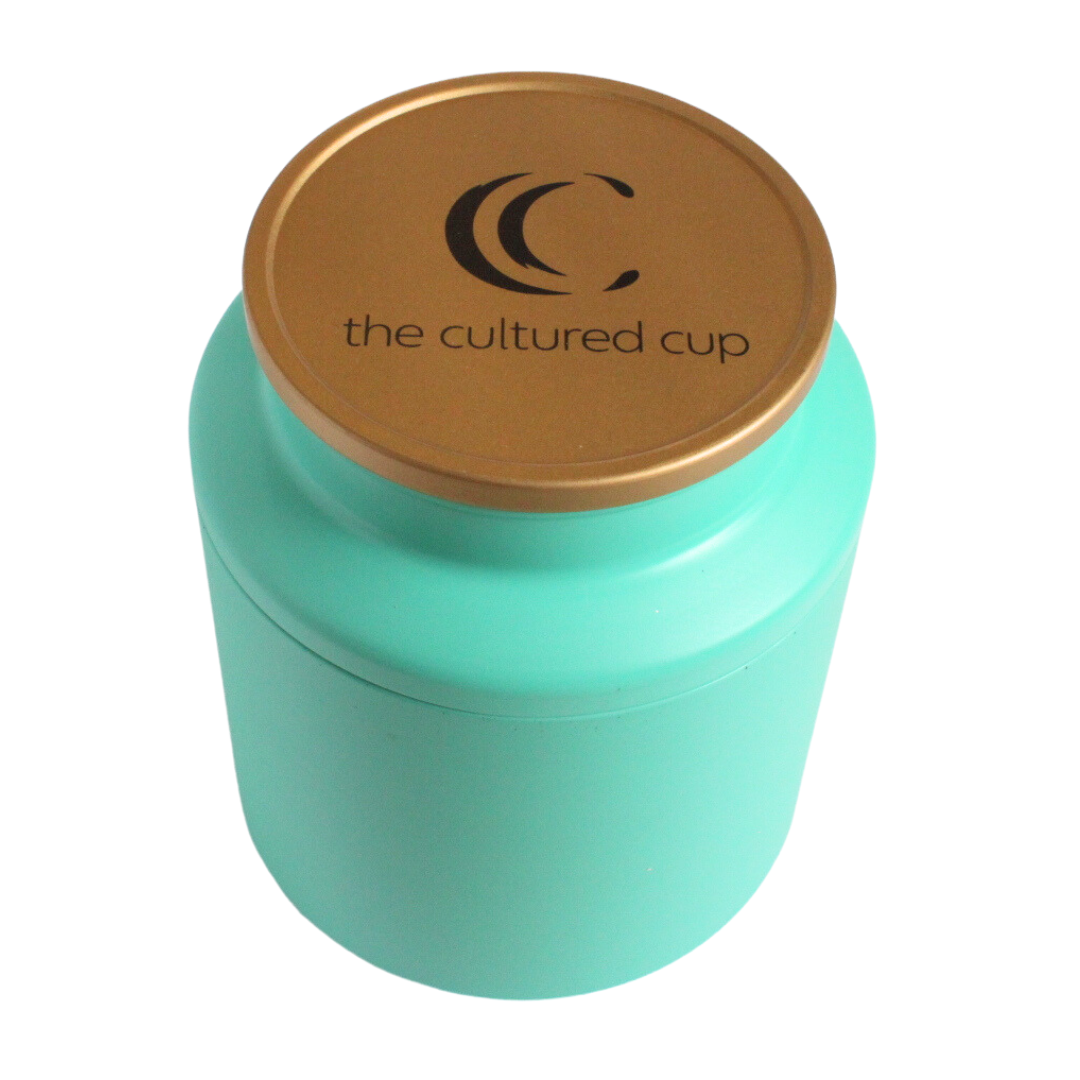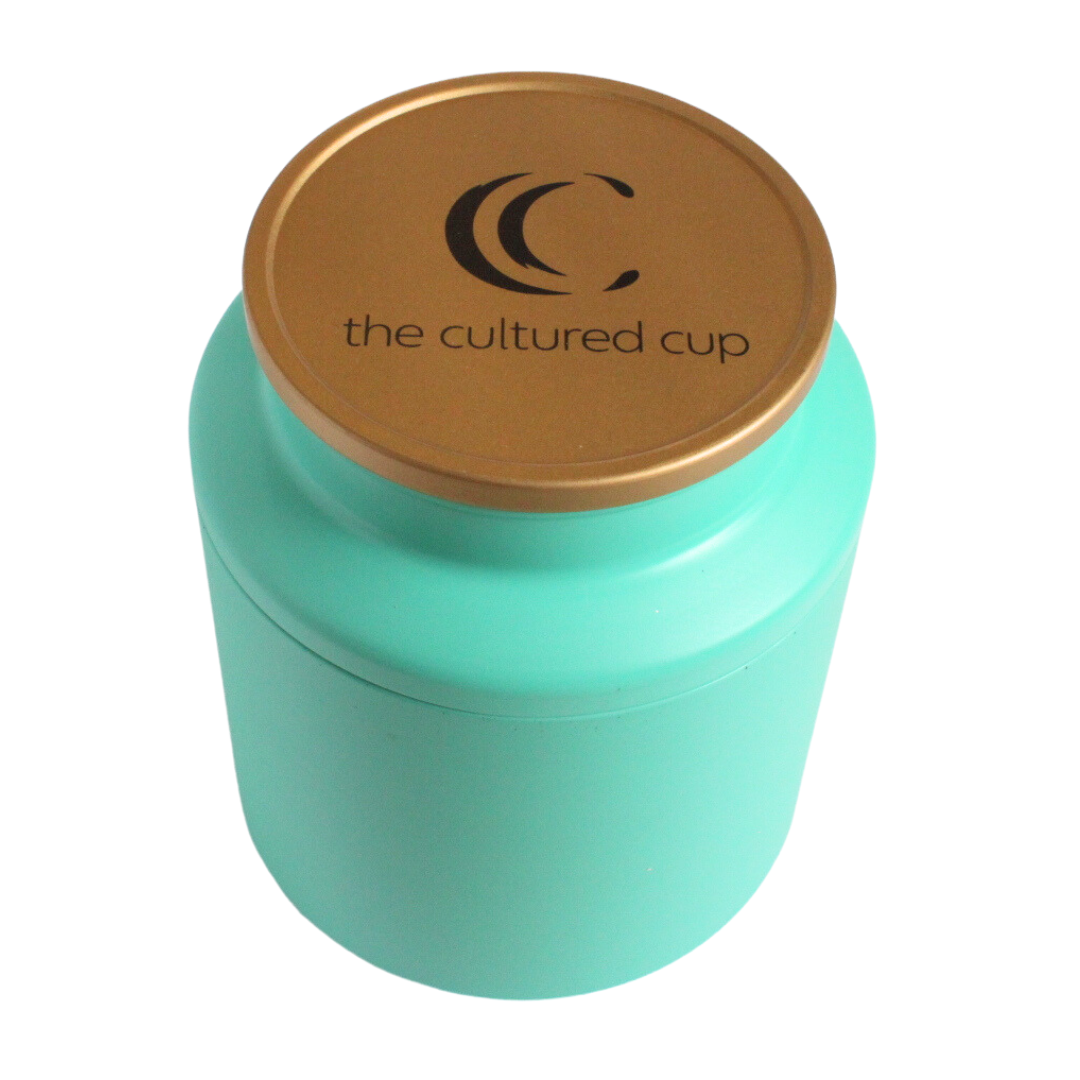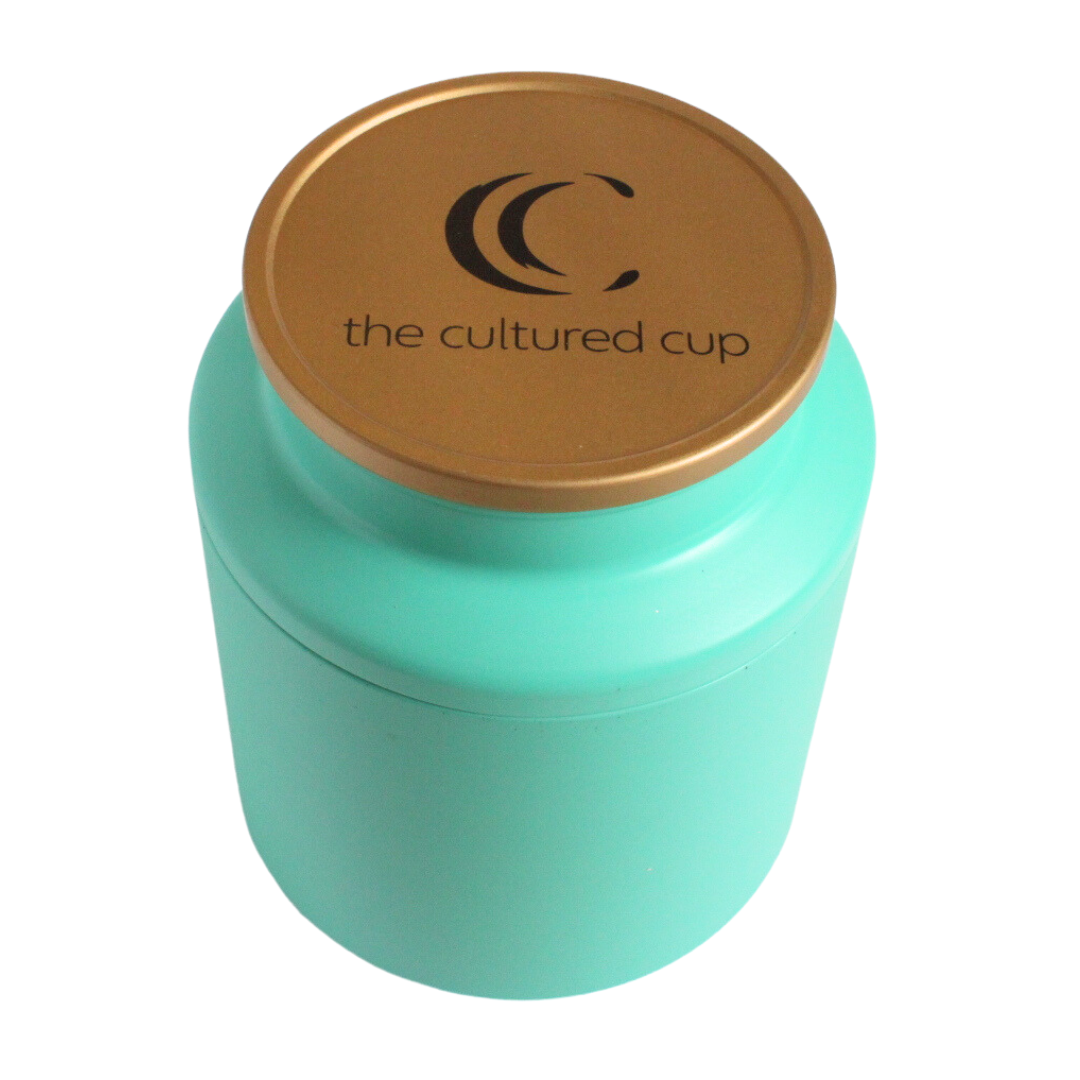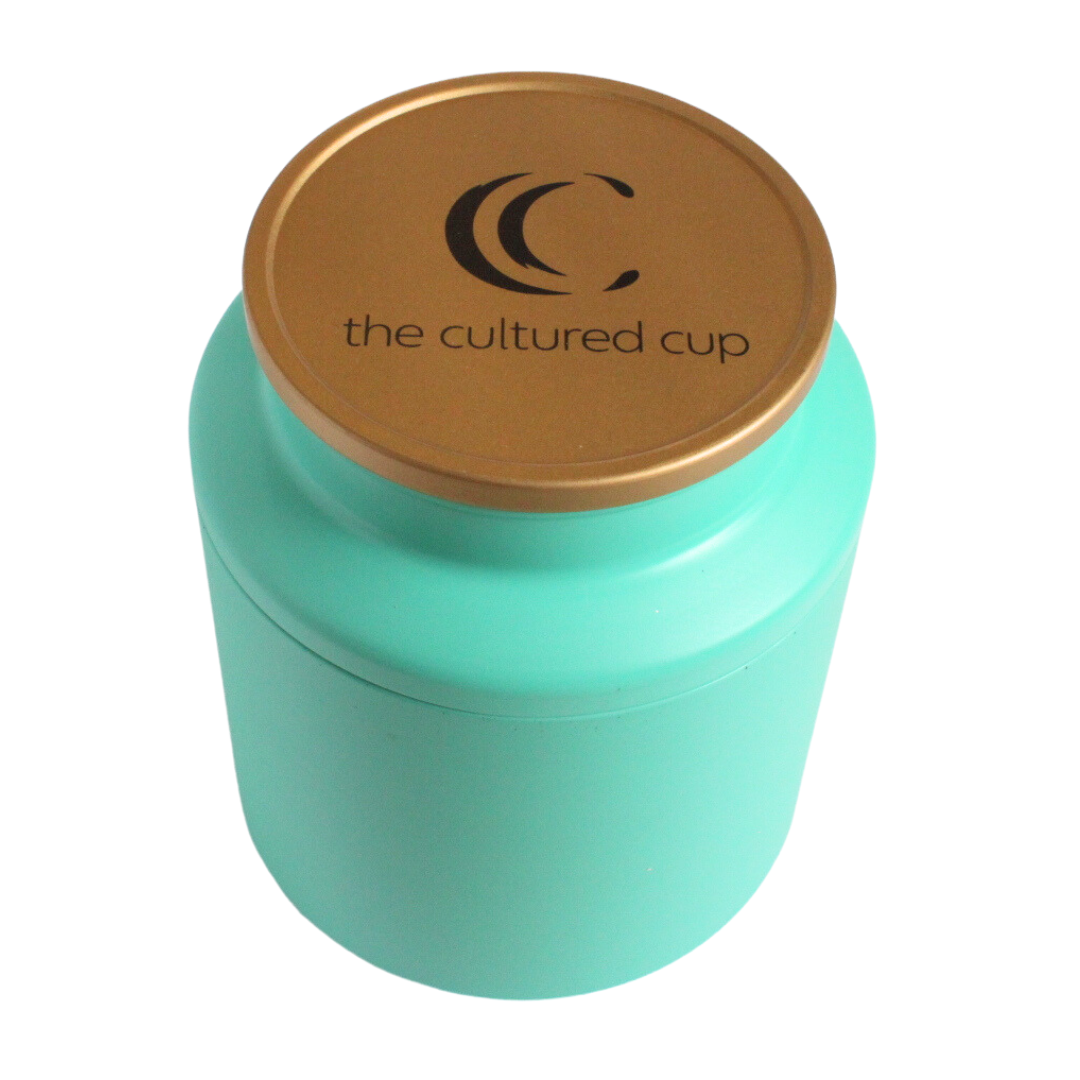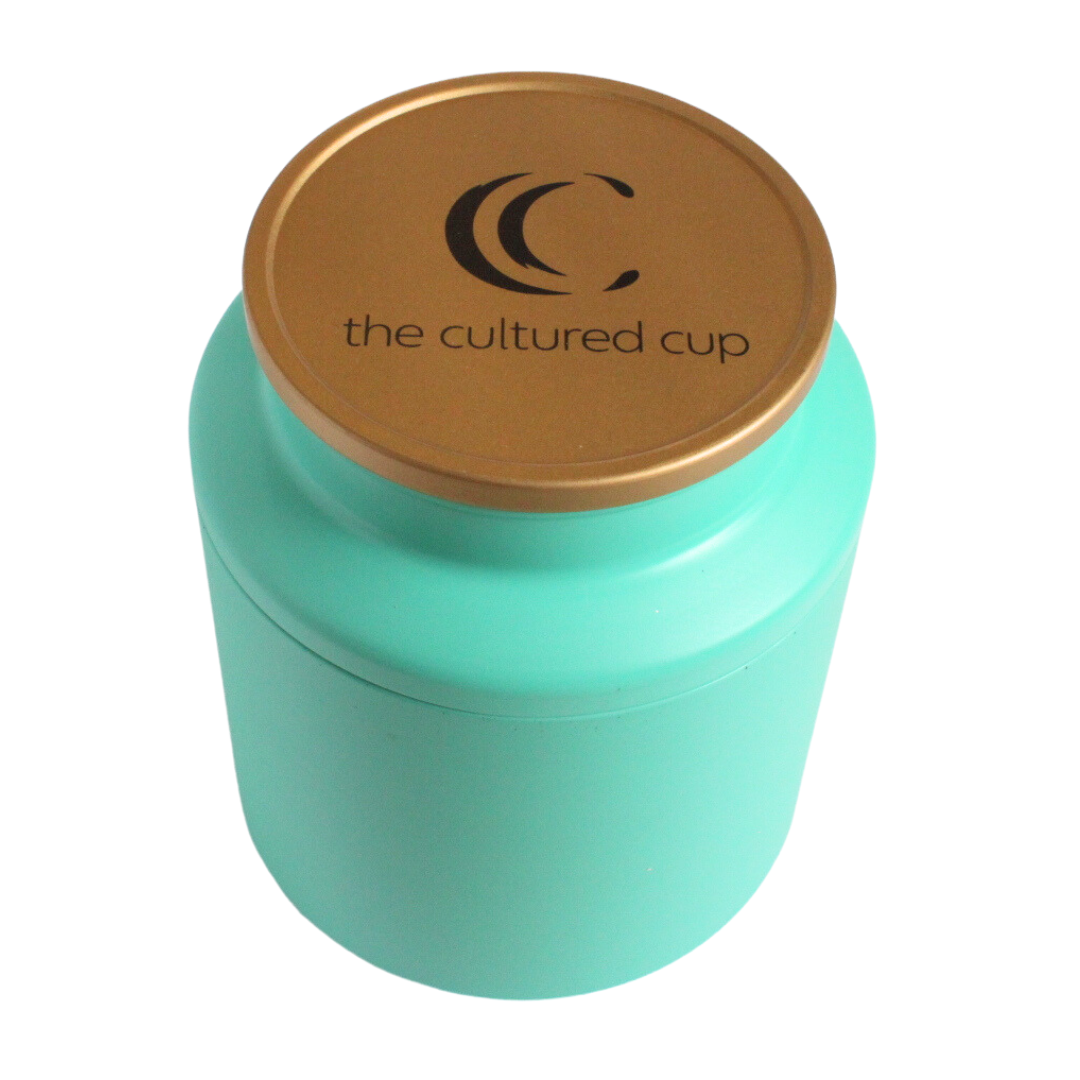 Cultured Cup Tin, Turquoise with Gold Lid
The Cultured Cup's Signature Product
Add color to your kitchen with this beautiful, signature tin that has a gold lid with our new logo! The inner lid ensures your tea remains fresh and moisture-free. Based on the tea type, the tin holds from 4 to 16 oz of tea (see details below). 
Product Details: Food-safe tin and gold lid with an inner gold lid | Dimensions: Diameter = 5" | Height = 6.75" | Storage capacity: Depending on the tea type, the canister holds 4–16 oz of tea. Only 4 oz of Special Grade White Peony (our biggest volume tea) fits in the tin. In contrast, the tin holds 1 lb of most of our broken black teas. Request a label added to your tin!
Fun Facts: When tea first came to Europe from China, tea containers were made of blue and white porcelain in the shape of a ginger jar.