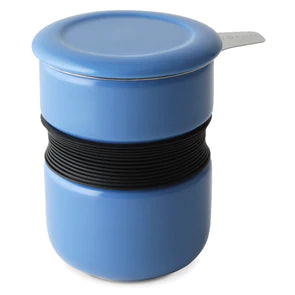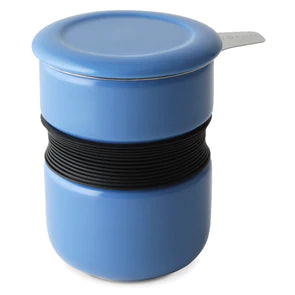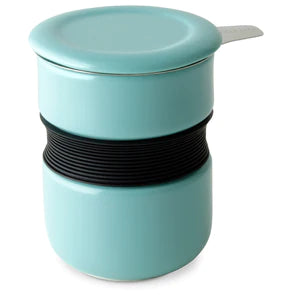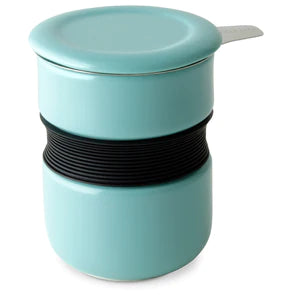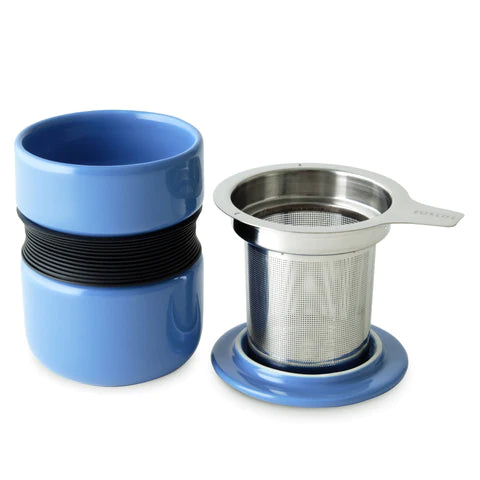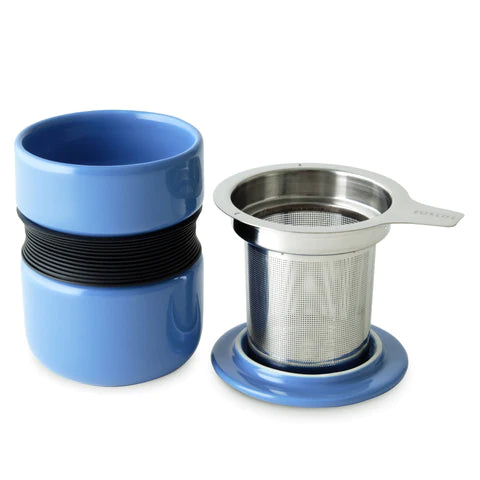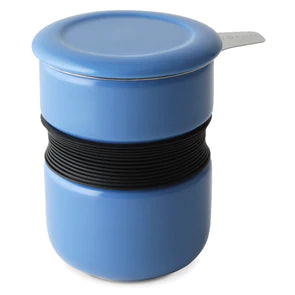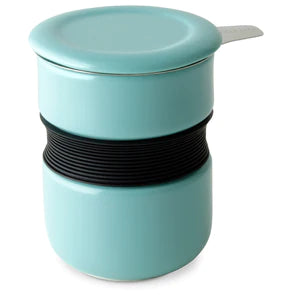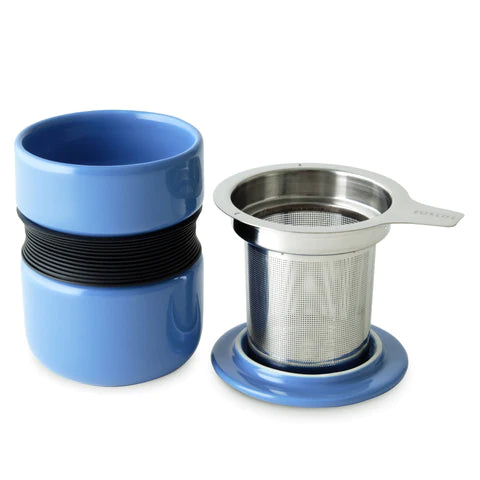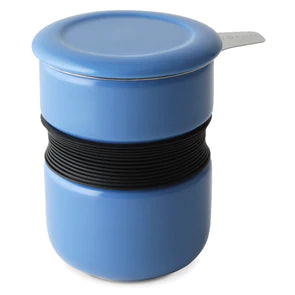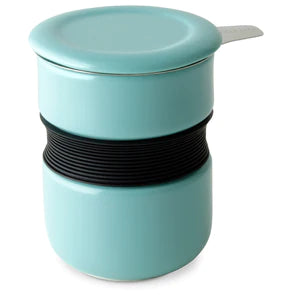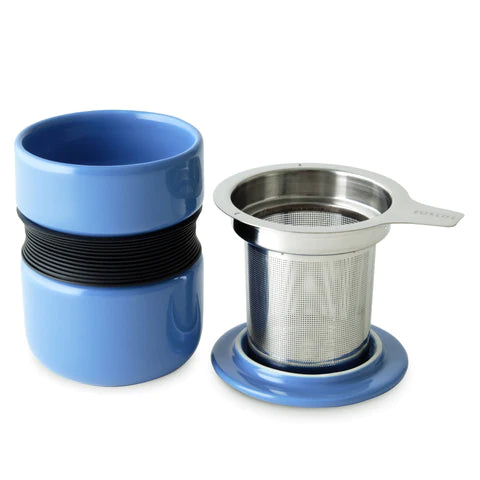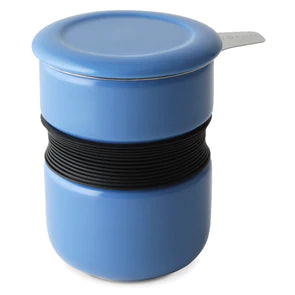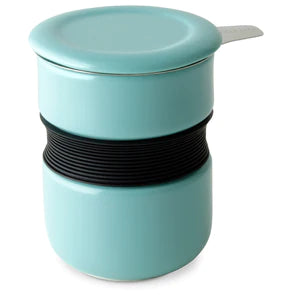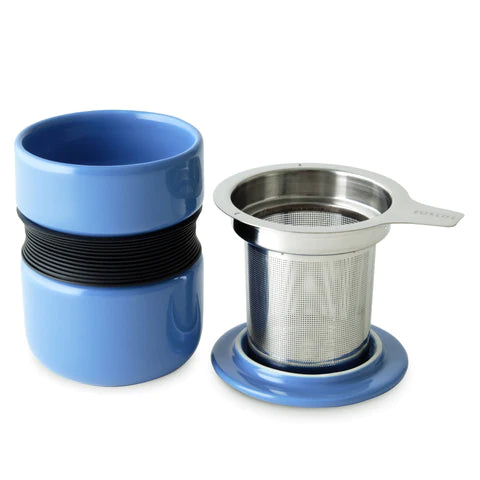 Handleless Infuser Cup, Red, Purple, or Turquoise, 12 oz
This cup boasts everything required for brewing delicious tea! Featuring a convenient, large-sized infuser so that tea leaves can unfurl to release their full flavor.

Product Details: The porcelain mug holds 12 oz of your favorite beverage. Dishwasher-safe. Microwave-safe without the infuser. 12 oz (354 mL) / L 4.5" x W 3.625" x H 4.625" (L 11.4 cm x W 9.2 cm x H 11.7 cm)
Fun Fact: The word "mug" has several different meanings. As a noun, "mug" can be defined as a funny face one makes in a photograph, or in our case, an informal vessel for drinking coffee or tea. As a verb, the word "mug" has a very different meaning!