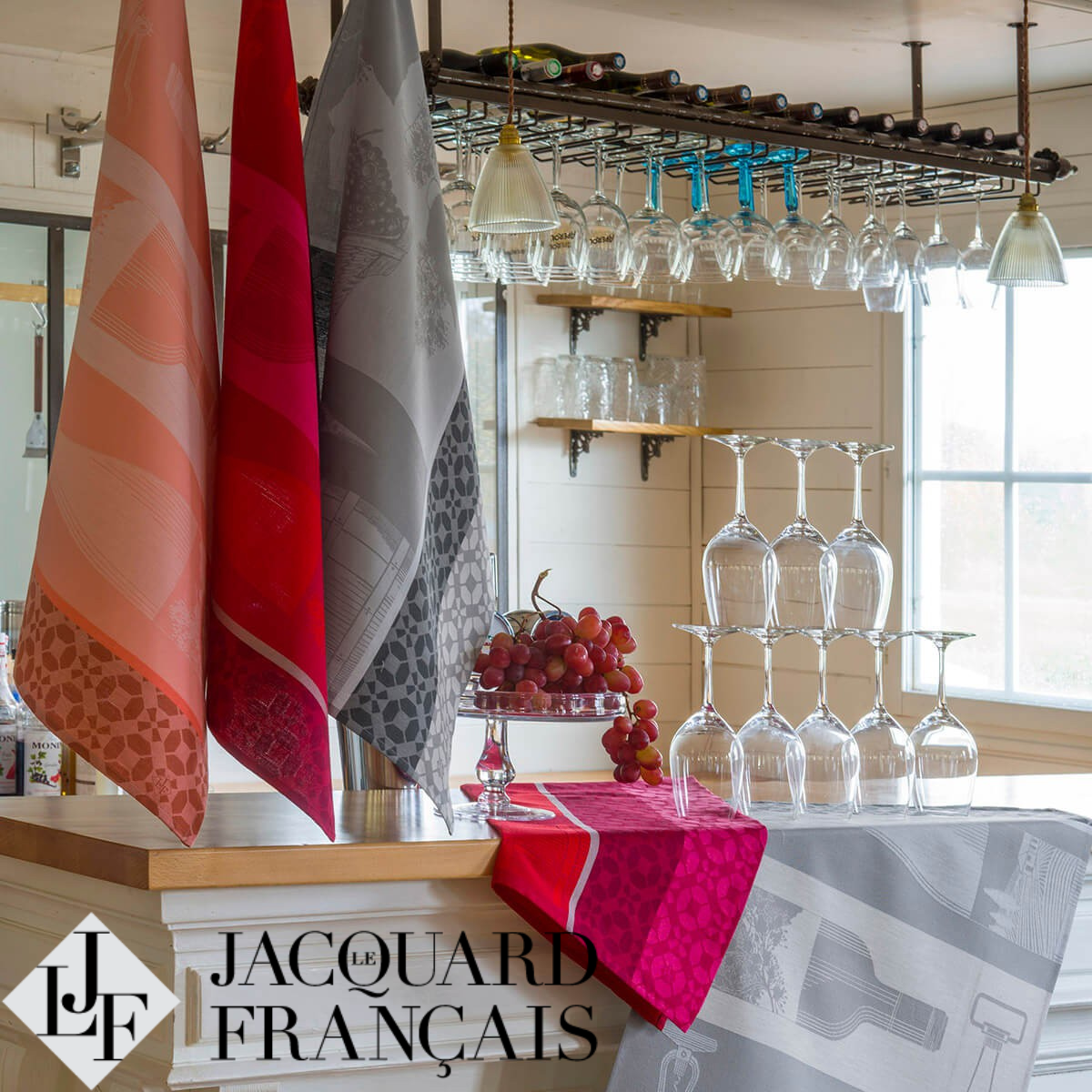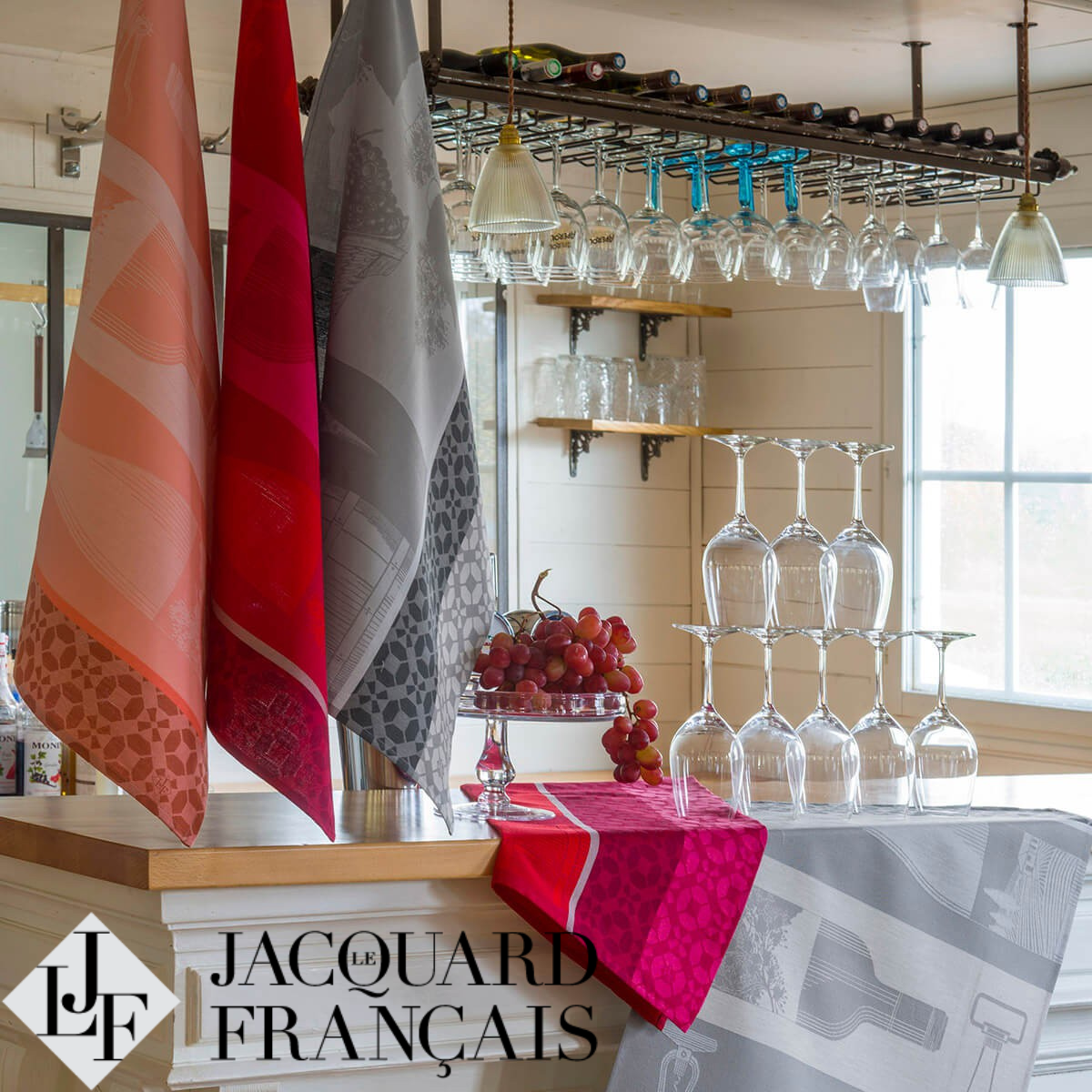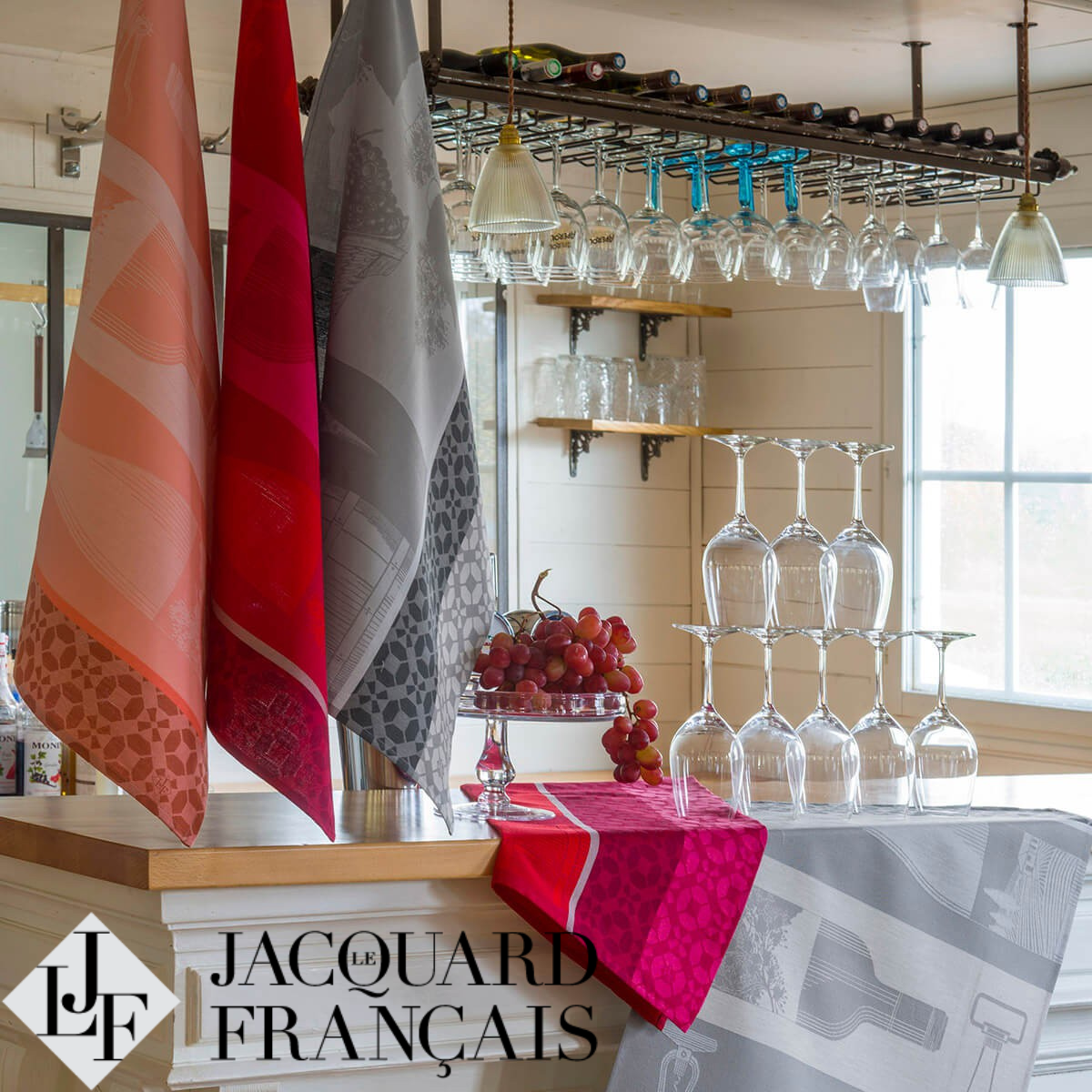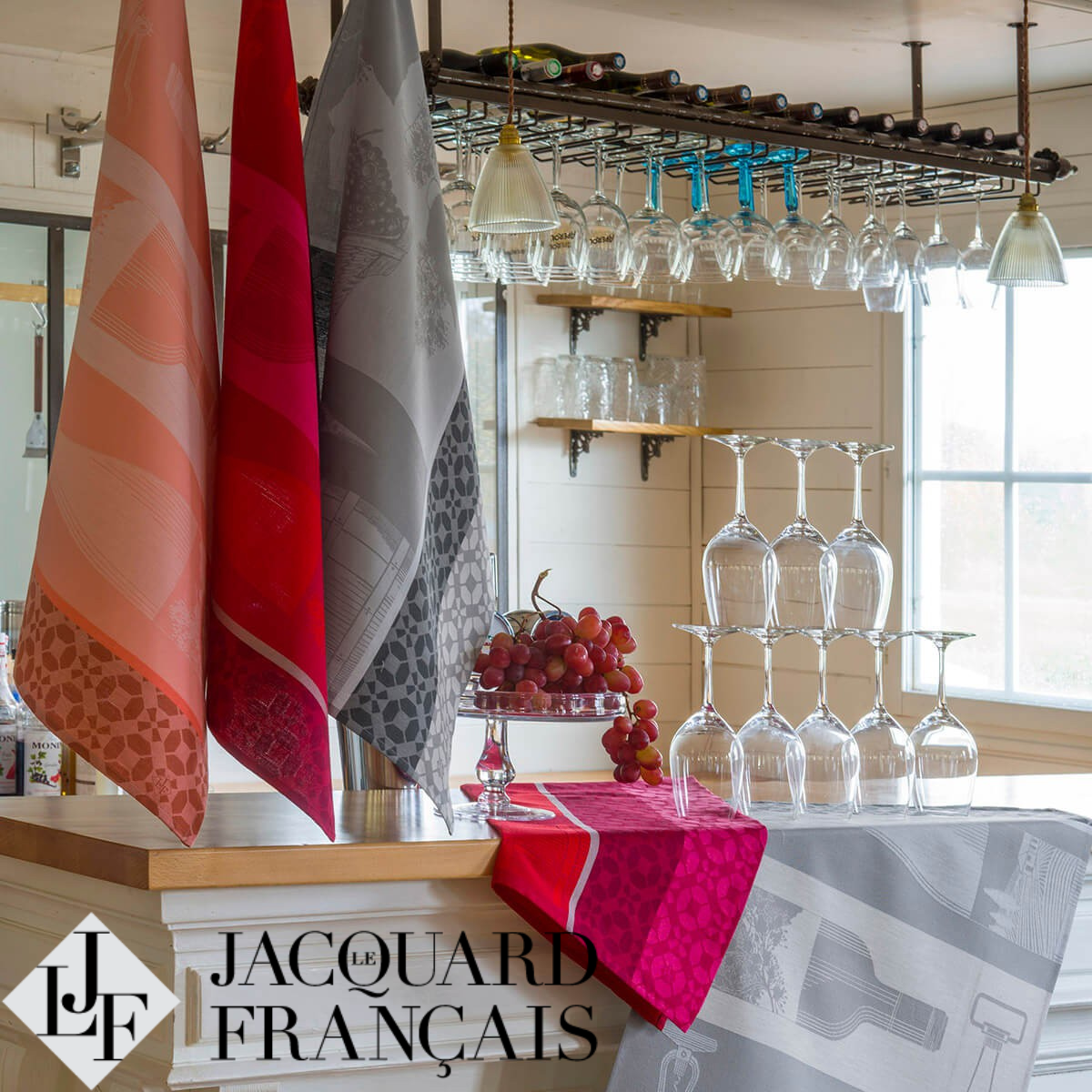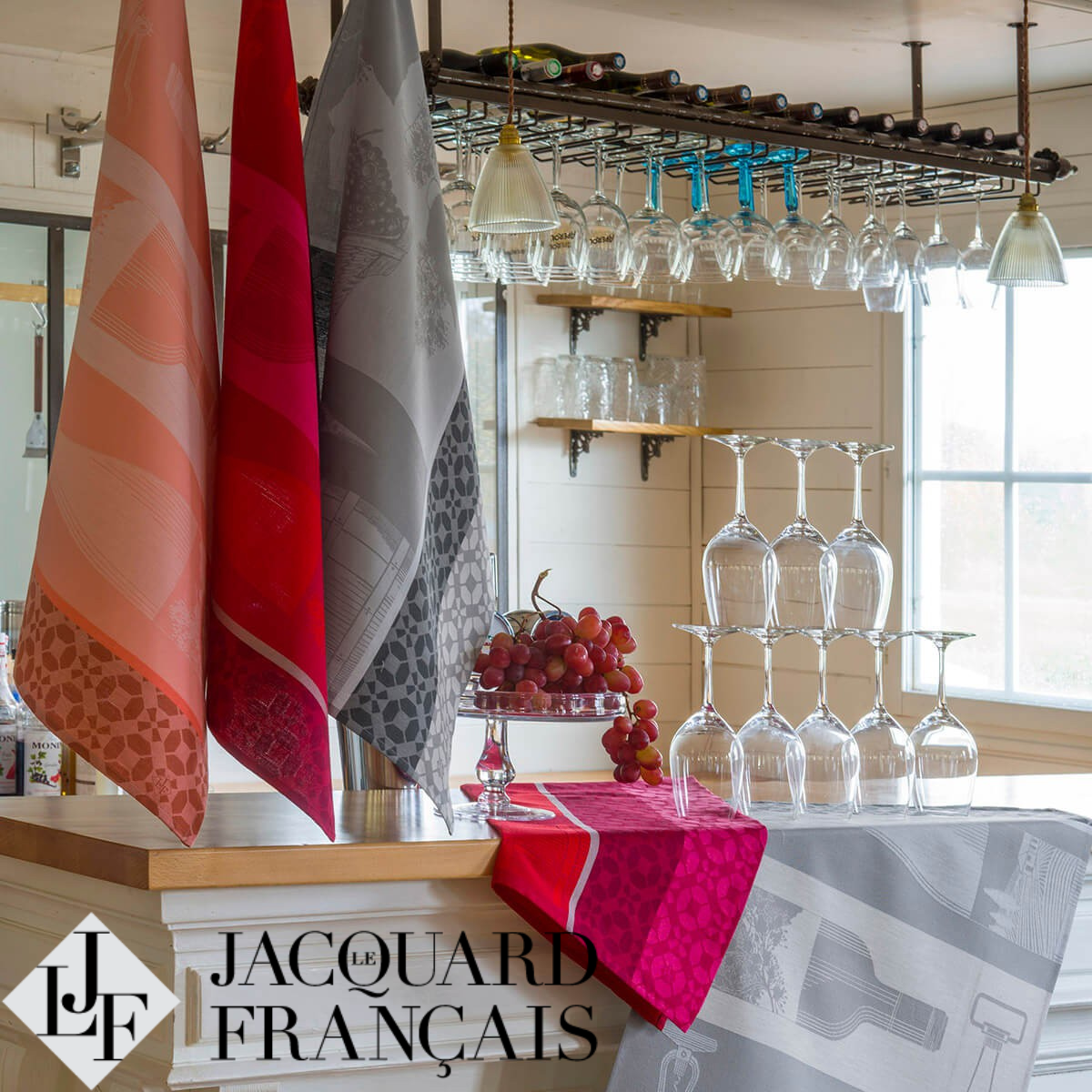 Tea Towel, Origin Rythme
Display the colors of the French flag with this red, white, and blue apron. The French-made 100% cotton apron is colorful and protects your clothes from spills! 
Product Details: Dimensions: 24" x 38", 100% long fiber cotton. Care: Machine wash with warm water on gentle cycle. Do not use bleach or fabric softener. Wash dark colors separately. Tumble dry on low heat. Remove while still damp. 
Fun Fact: The French word Élysée refers to the mythological Elysian Fields, a paradise where fallen Greek heroes live for eternity. The Élysée Palace is the home of the French President.