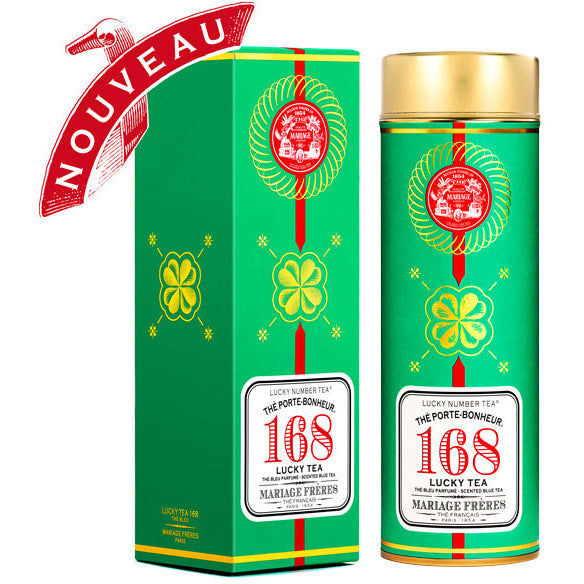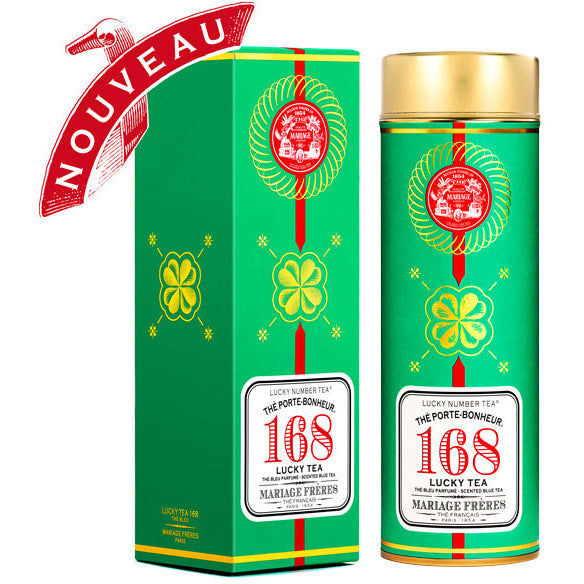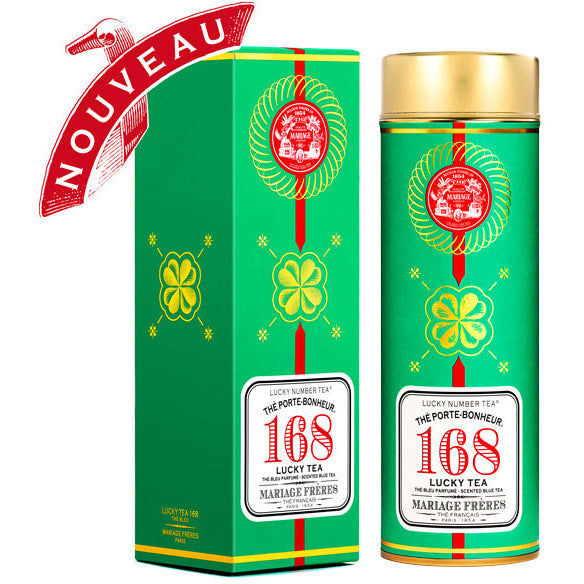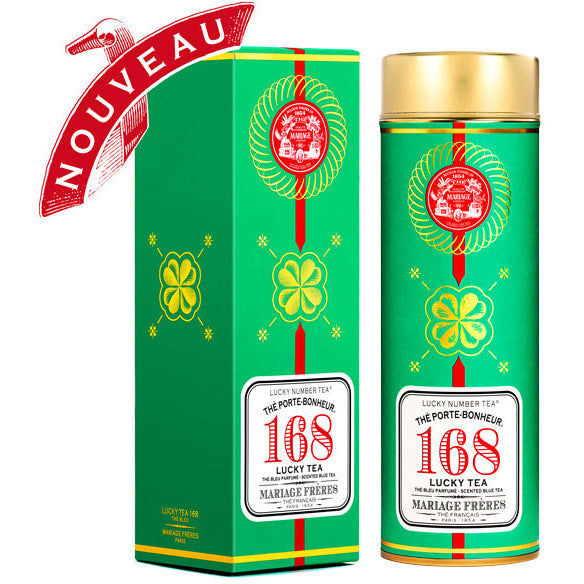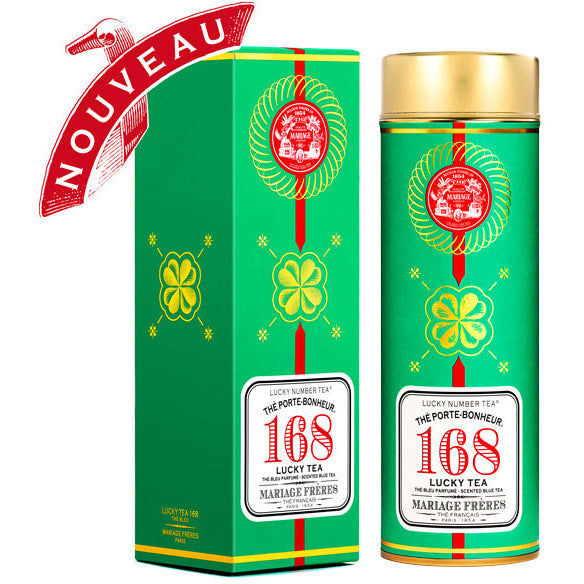 Lucky Tea 168 in Tin
Mariage Frères Oolong+ Organic
Lucky Tea 168 is an oolong tea flavored with clover blossoms and celebrates the 168th anniversary of the founding of Mariage Fr
è

res! The

 bright green box and tin—the color of hope—are decorated with four-leaf clovers! 

The colorful tea tin contains 80 gm (2.82 oz) of flavored, organic oolong tea.

Tea Type or Tisane | Flavors: Oolong+ | floral, buttery, velvety

Tea Tips: Best without milk. Share this tea with family and friends 

Ingredients: Taiwan organic oolong tea, organic: flavoring, clover flowers

How to Steep: 1.0 tsp (2.5 g), 8 oz water, 195°F, 3–5 min

Fun Fact: The number 168 is lucky because it sounds similar to the Cantonese phrase "one path to prosperity." Accordingly, the number 168 is frequently seen in casinos, on license plates, and on Chinese novelty items. This number is said to bring people luck and prosperity in the new year. 

Similar Teas: Opera Blue by Mariage, Phantom of the Opera by Mariage

The label Jardin Premier+ is reserved for organic teas whose exceptional purity meets the strict European regulations (ED) No. 834/2007 and (EC) No. 396/2005.