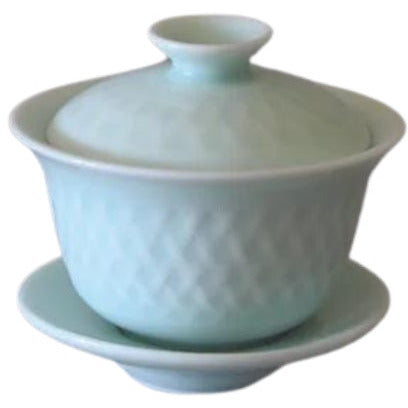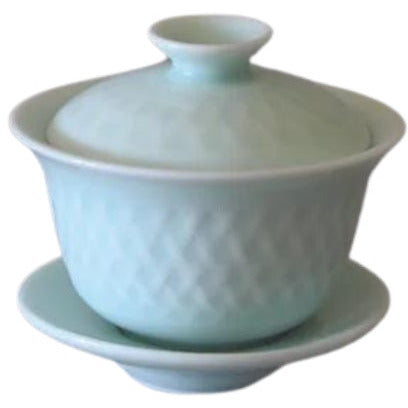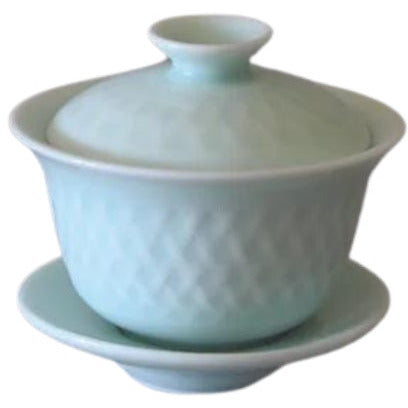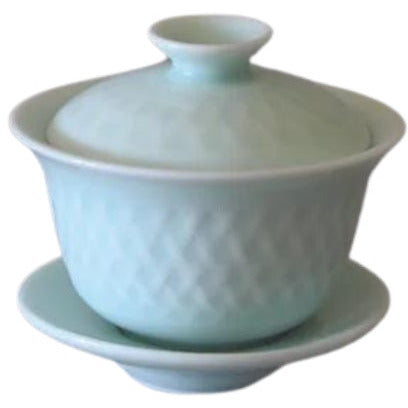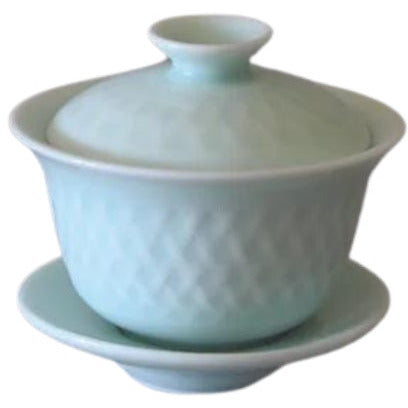 Gaiwan, Celadon Patterned
In calming celadon, this gaiwan has an elegant mesh design and is a convenient and mindful drinking vessel.
Includes one sample of an artisan Chinese tea that can be steeped multiple times. If you have any questions about how to use a gaiwan, call any of our expert staff at 888-VIP-TEAS (847-8327) for assistance.
Product Details: Gaiwan: Height = 3.75" Diameter = 3.75" Capacity: 5 fluid oz | Saucer: Diameter = 3.67" | Material: Celadon porcelain. Dishwasher-safe.
Fun Fact: Gaiwan, which means "lidded bowl," is often used for Gongfu tea preparation (Chinese Tea Ceremony 工夫茶 or 功夫茶). This tea preparation method involves "making tea mindfully and with skill." The chrysanthemum is a symbol of longevity because of its health-giving properties.