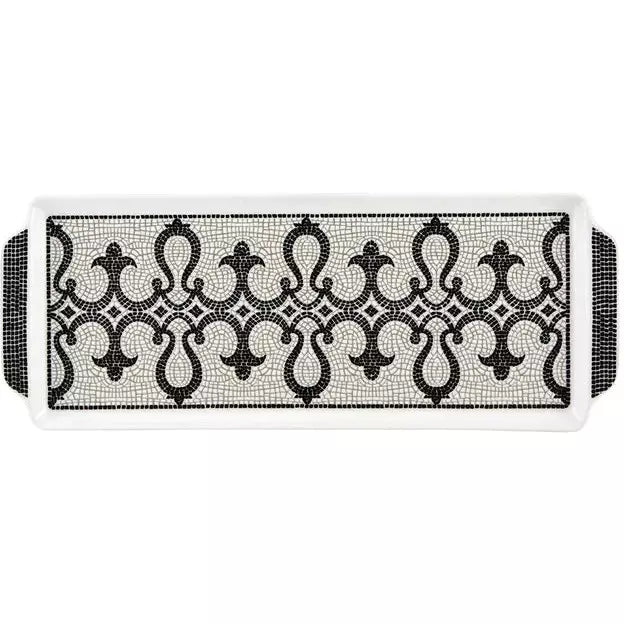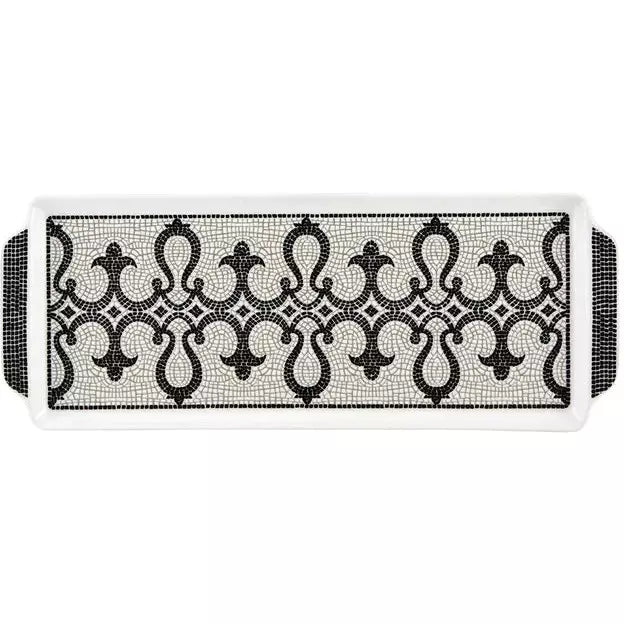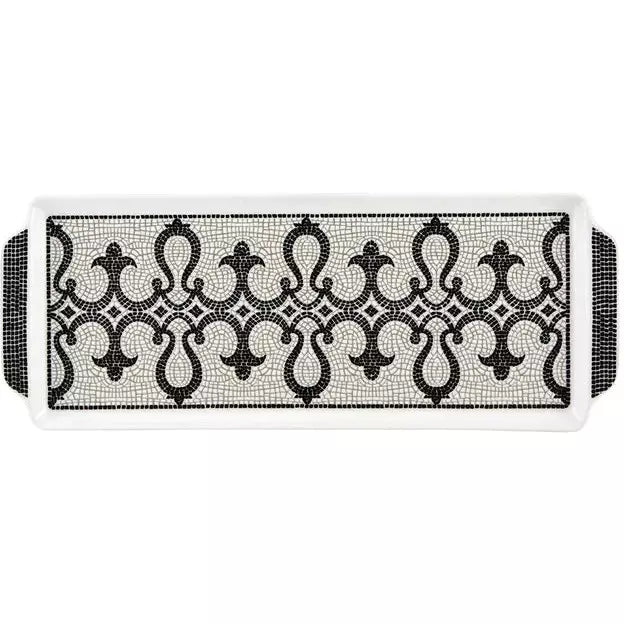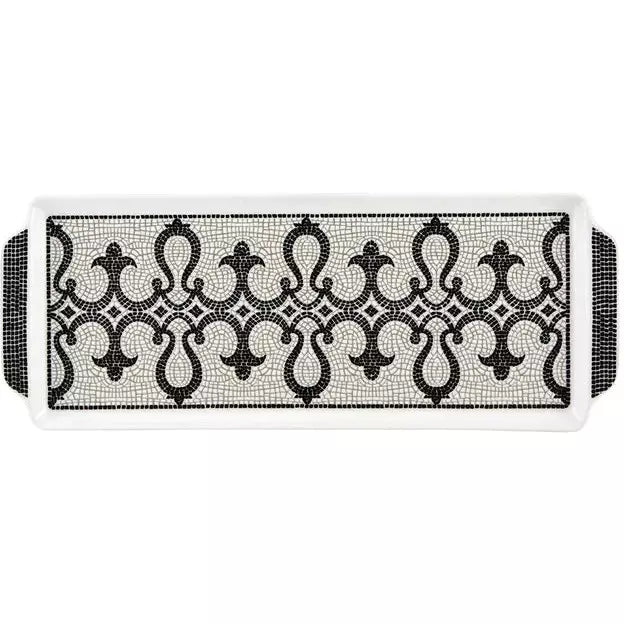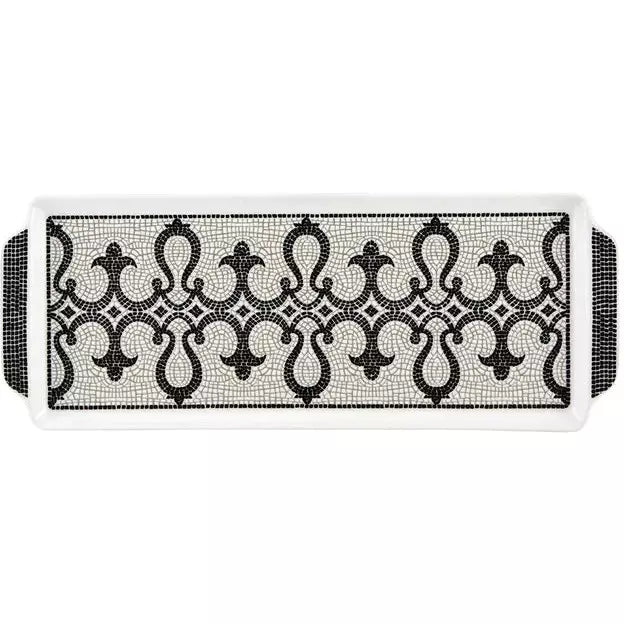 Calçada Portuguesa (Portuguese sidewalk) Dessert Tray
Intricate, mosaic designs are a signature artistic statement of Lisbon, Portugal sidewalks. This dessert tray mimics the intricate design of this city's walkable artworks.
Free shipping, gift wrap, and a personalized gift card when you buy this dessert tray. 
Product Details: Designed by artist Manoela Medeiros, Calçada Portuguesa is a tribute to the city of Lisbon. This mosaic design won the Red Dot Design Award in 2017 and German Design Award in 2018.  Dimensions: Height = 6.02" ( 153 mm) | Length = 15.5" (393 mm) | Height: 0.75 | Weight (excluding box) = 24.83 oz (704 g) | Care Instructions: Dishwasher and Microwave safe, Chip-resistant, oven safe. 
Fun Fact: What do Lisbon and Rome have in common? Both are cities built on seven hills. Lisbon is rich in history, culture, visual experiences, unique neighborhoods to explore, and unending dining options