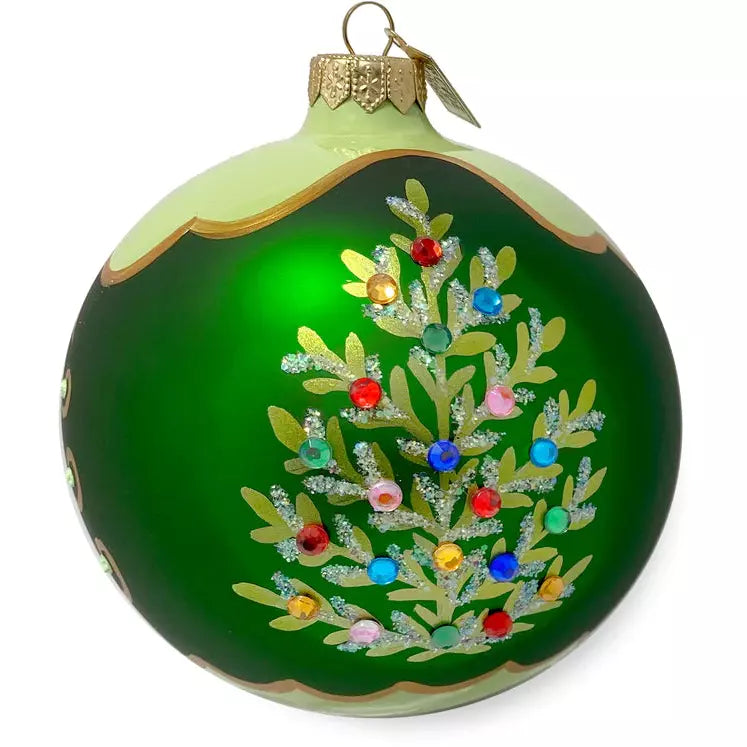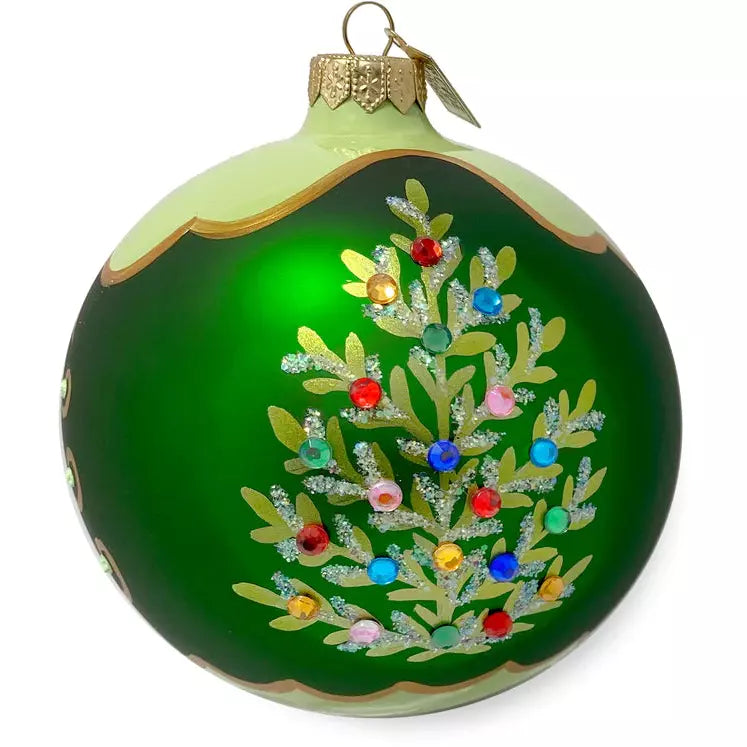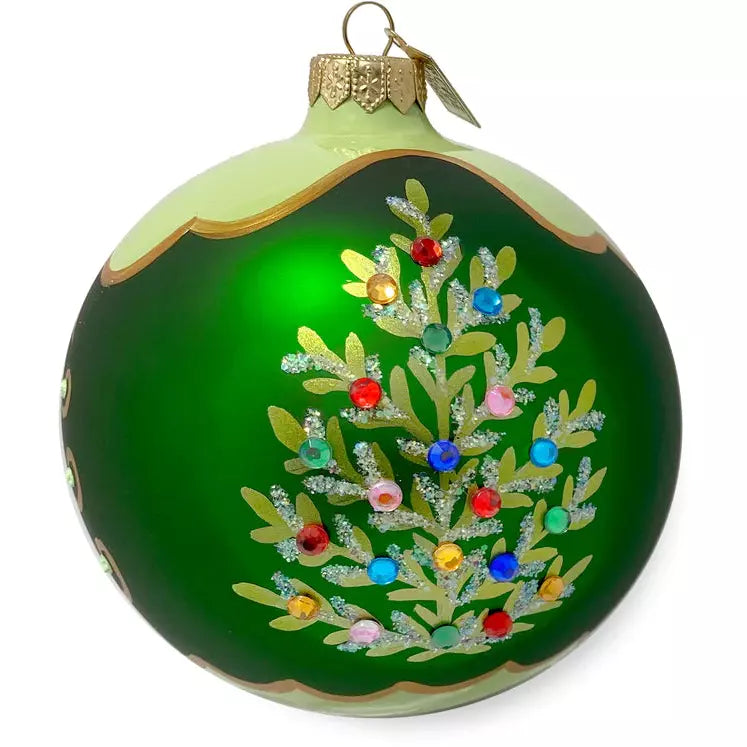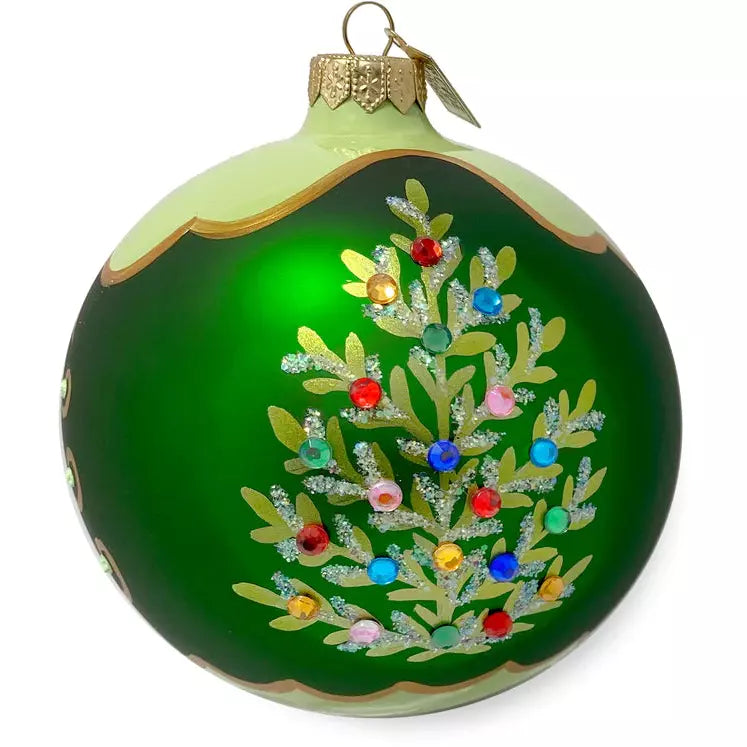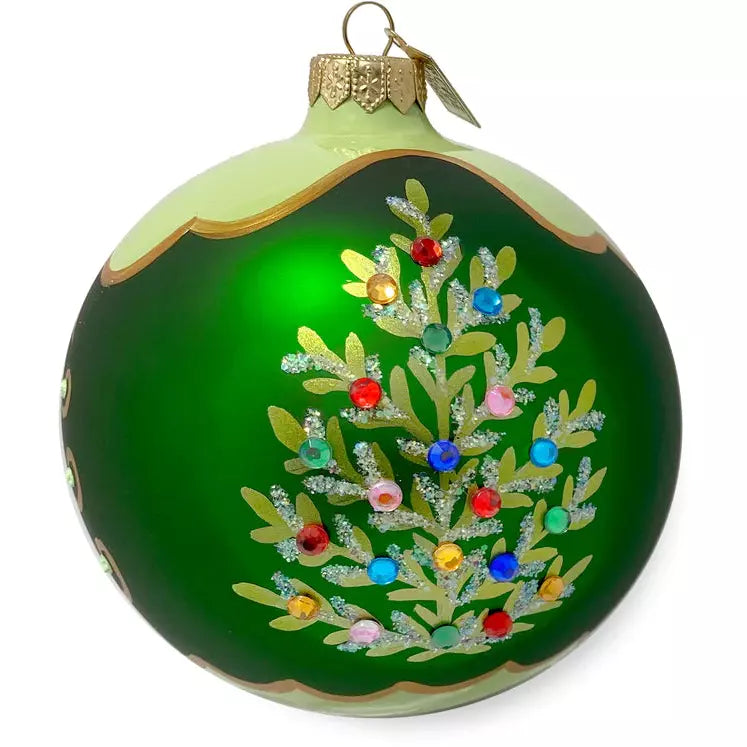 Christmas Ornament, Balsam
This dazzling glass ornament is mouth-blown and hand-painted by artisans in Poland. Swarovski crystals catch the light and sparkle.
The ornament comes in a protected, windowed box for easy identification and storage. 
Product Details: Diameter: 4.72" (12 cm) 
Fun Fact: Before the invention of glass Christmas ornaments in the 17th century, pine trees were decorated with actual fruits and nuts.