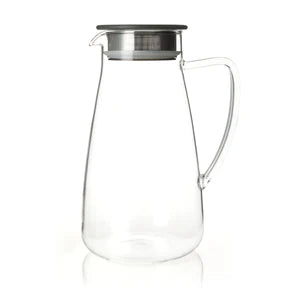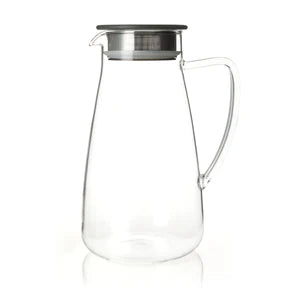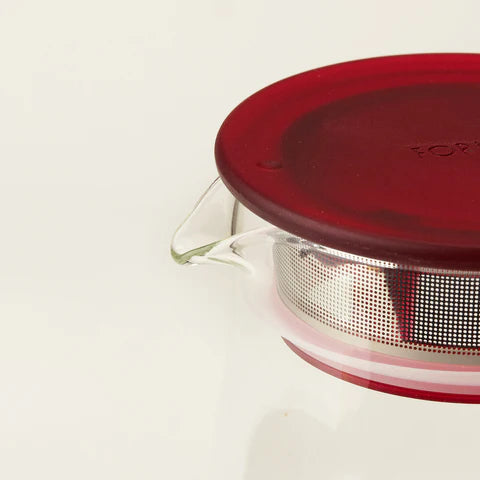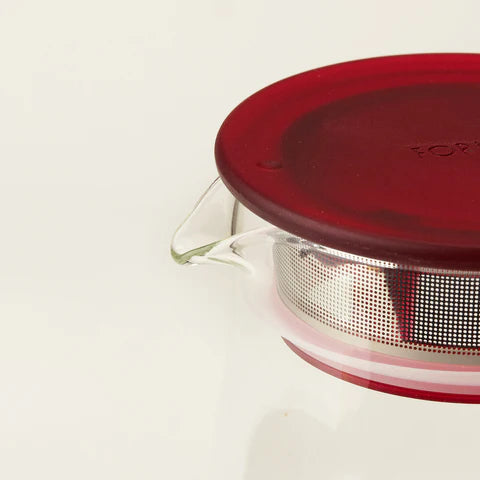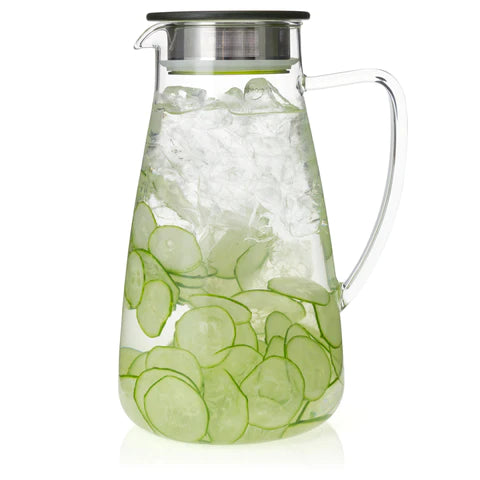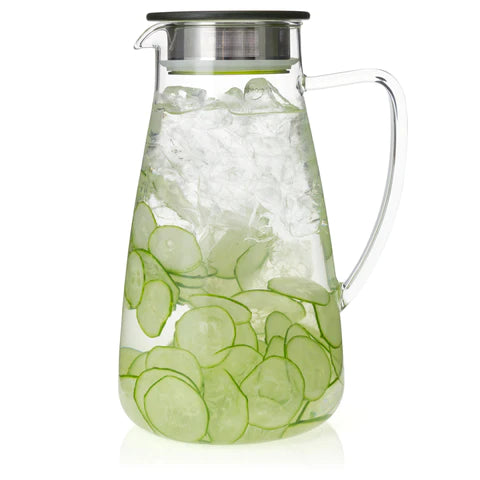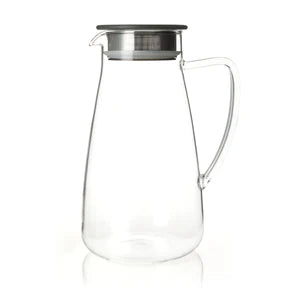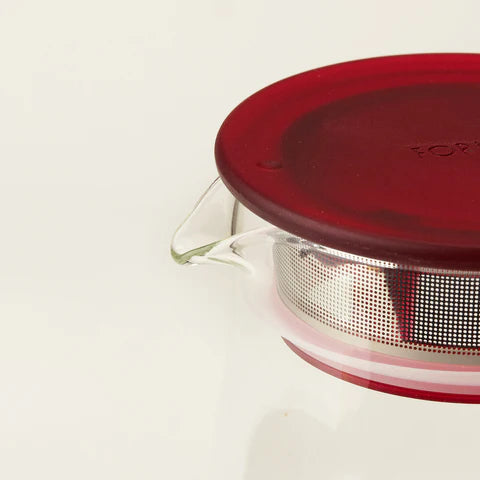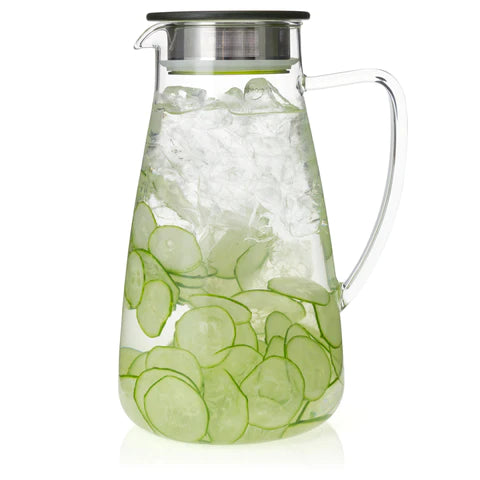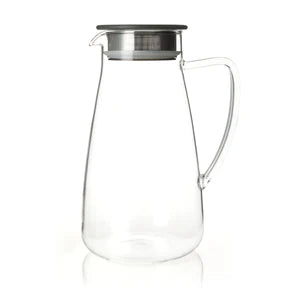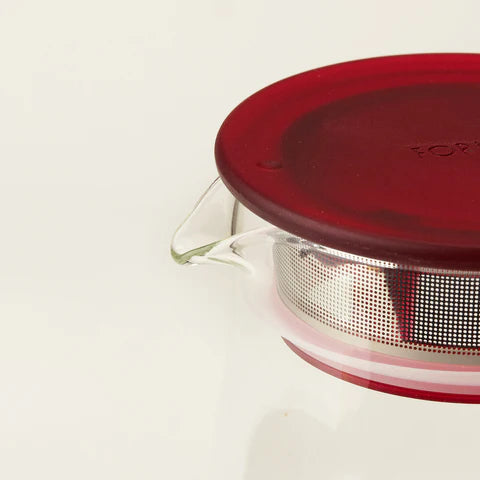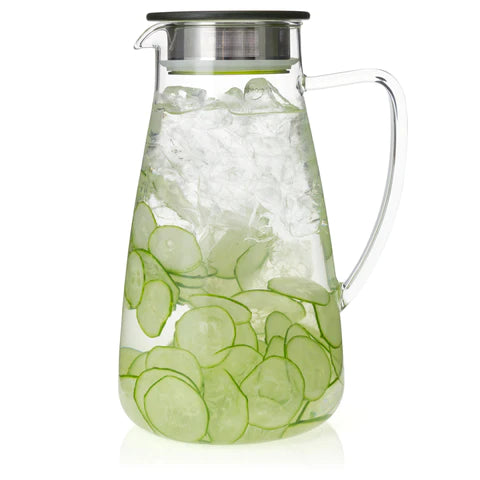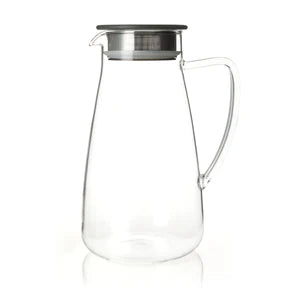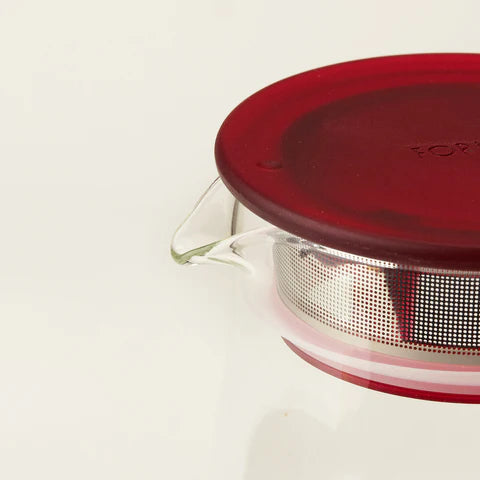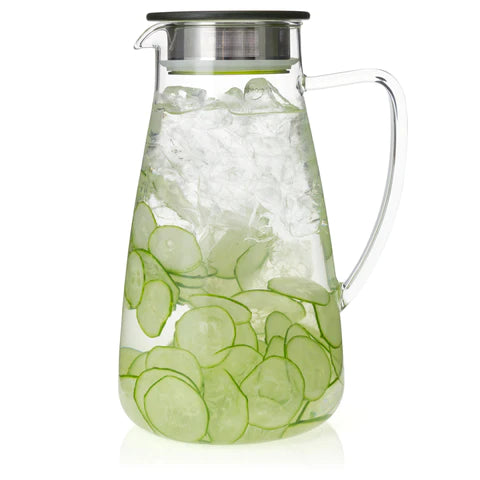 Cold-Brew Tea Maker, Glass, Cranberry, 64 oz.
The unit fits in the refrigerator door. Place tea in the jug, fill with cold water, put on the top, cool for 4–8 hrs, and you're done! Also works for hot tea. 
Available only with a dark red top. Includes a sample of our White Riesling Grape.
Product Details: L: 6.69" x W: 5.12" x H: 9.57" (L 17.0 cm x W 13 cm x H 24.3 cm), weight: 1.13 lbs. The pitcher is made of lead-free glass, and the strainer is high-grade stainless steel. The unit holds 64 oz of liquid. BPA-free and dishwasher-safe.
Fun Fact: The oldest printed recipes for iced tea date back to the 1870s. After 1900, iced tea became commonplace in cookbooks, and black tea began replacing green as the preferred tea for serving cold.
Sample Ingredients: China white tea, rosehip peel, freeze-dried red currants, flavoring, cornflower blossoms, mallow blossoms