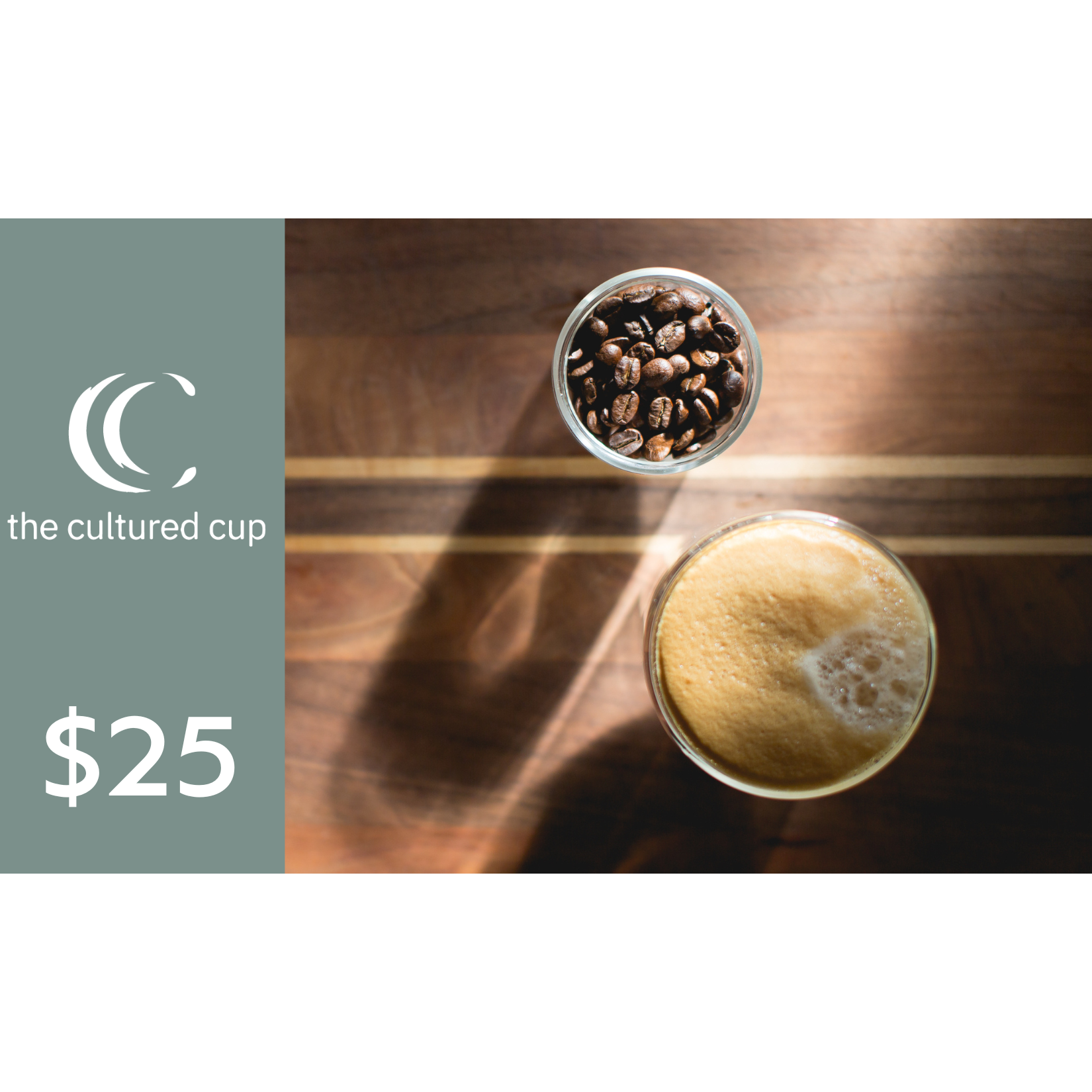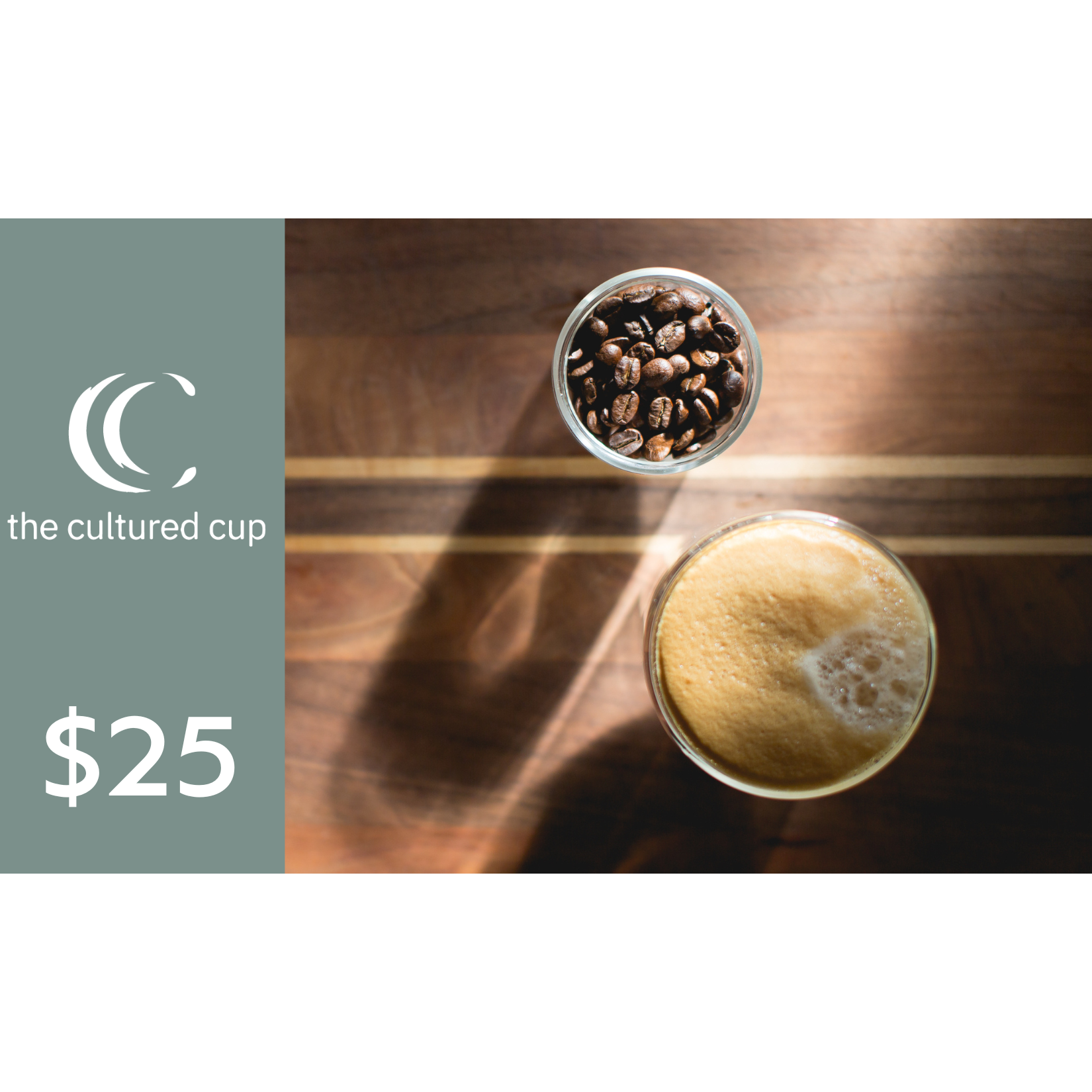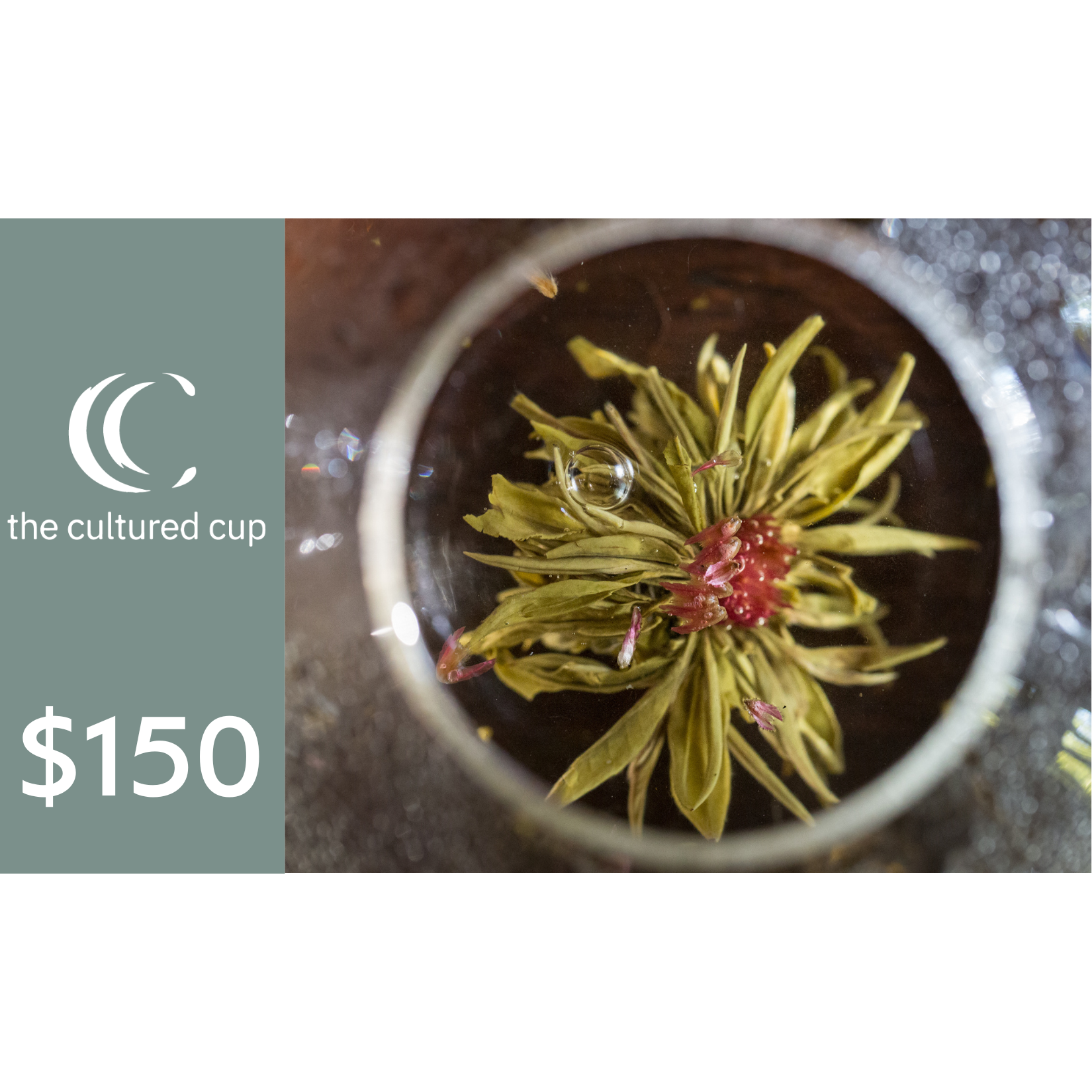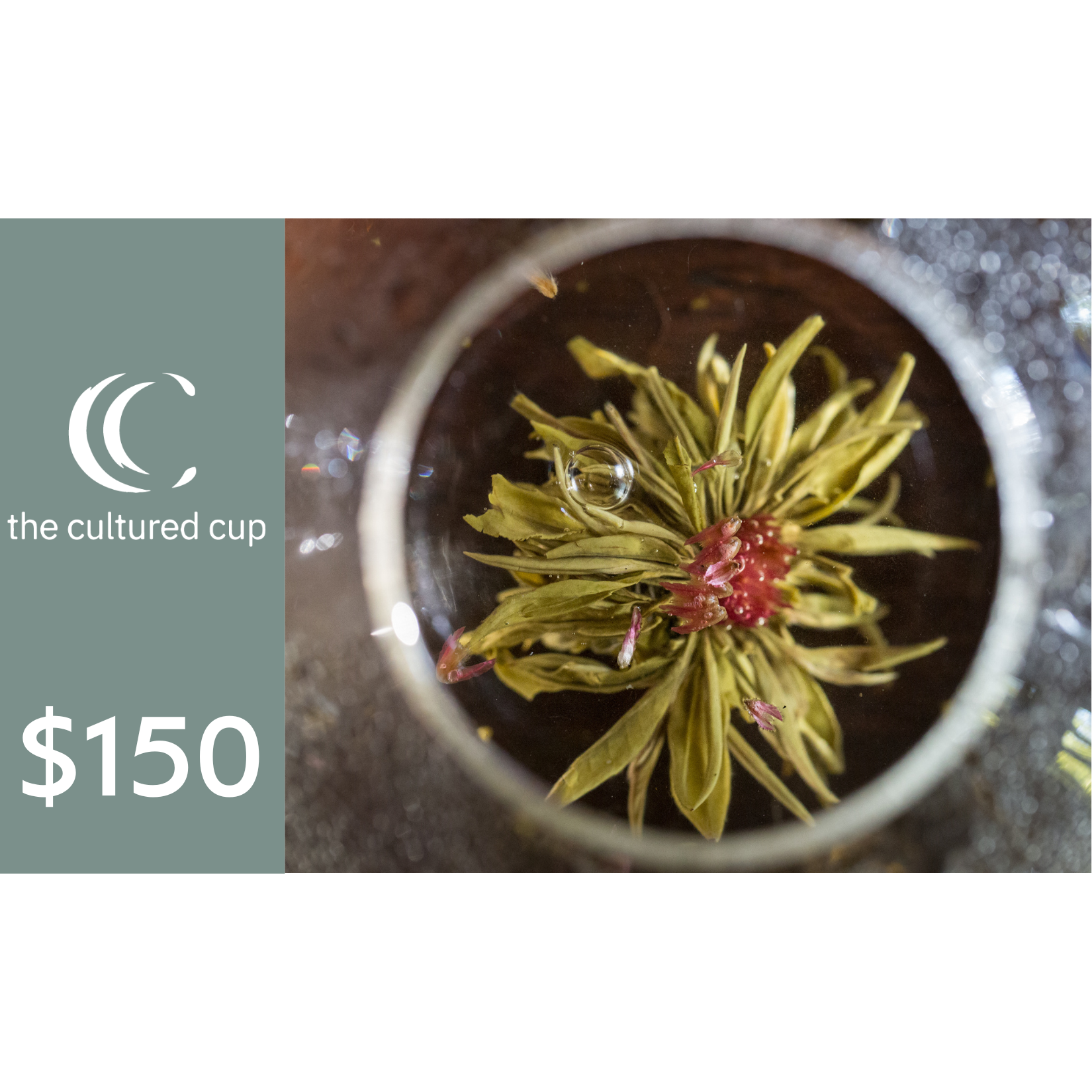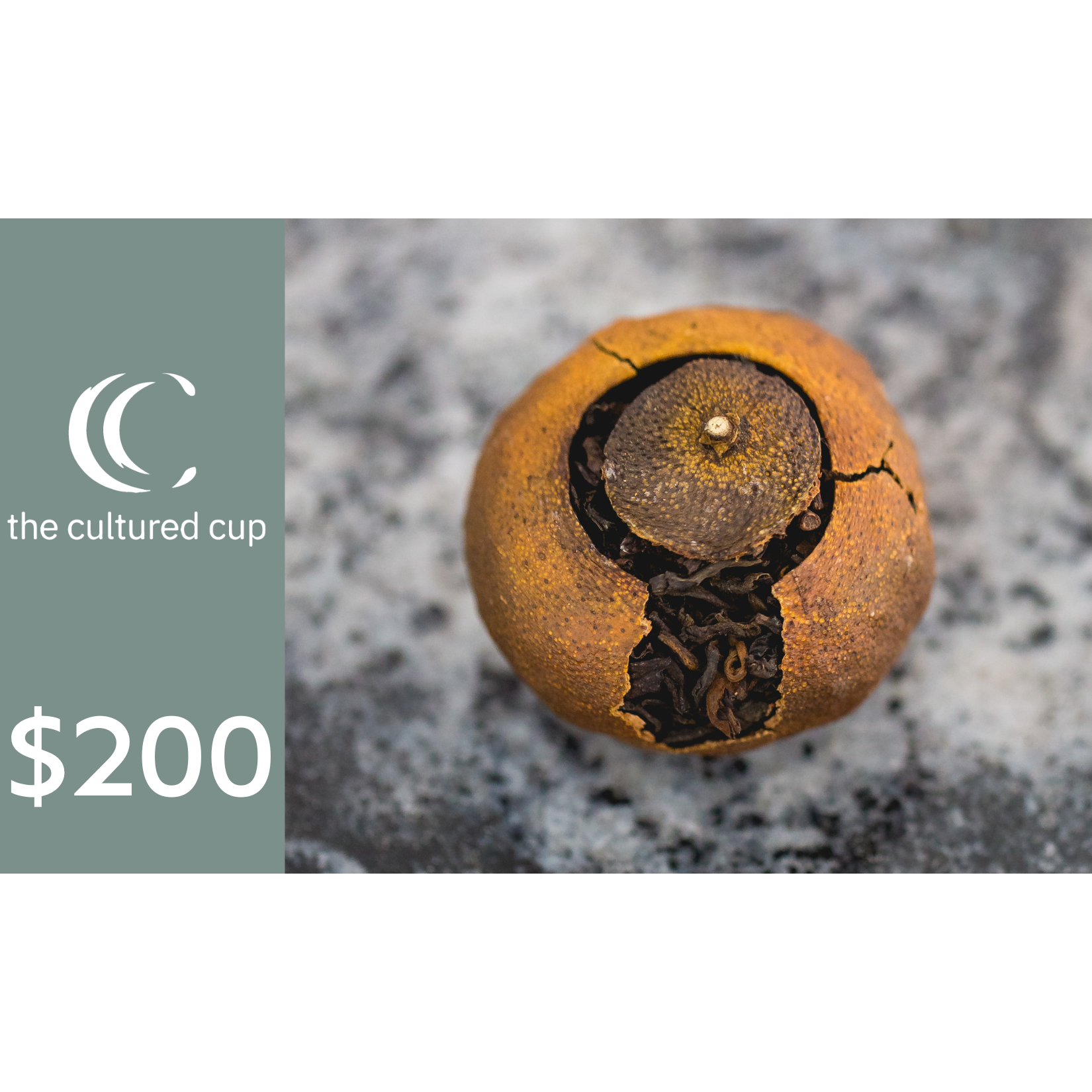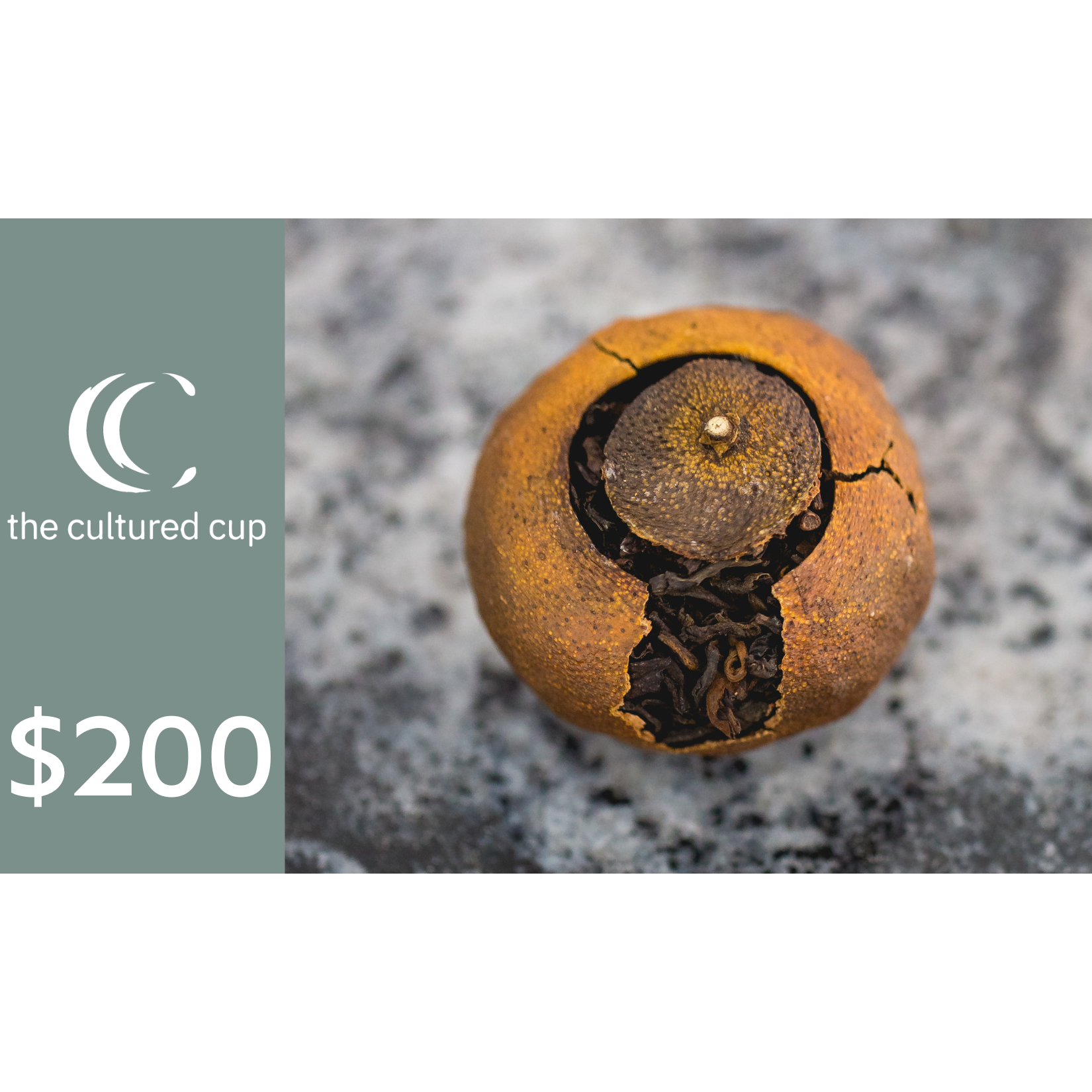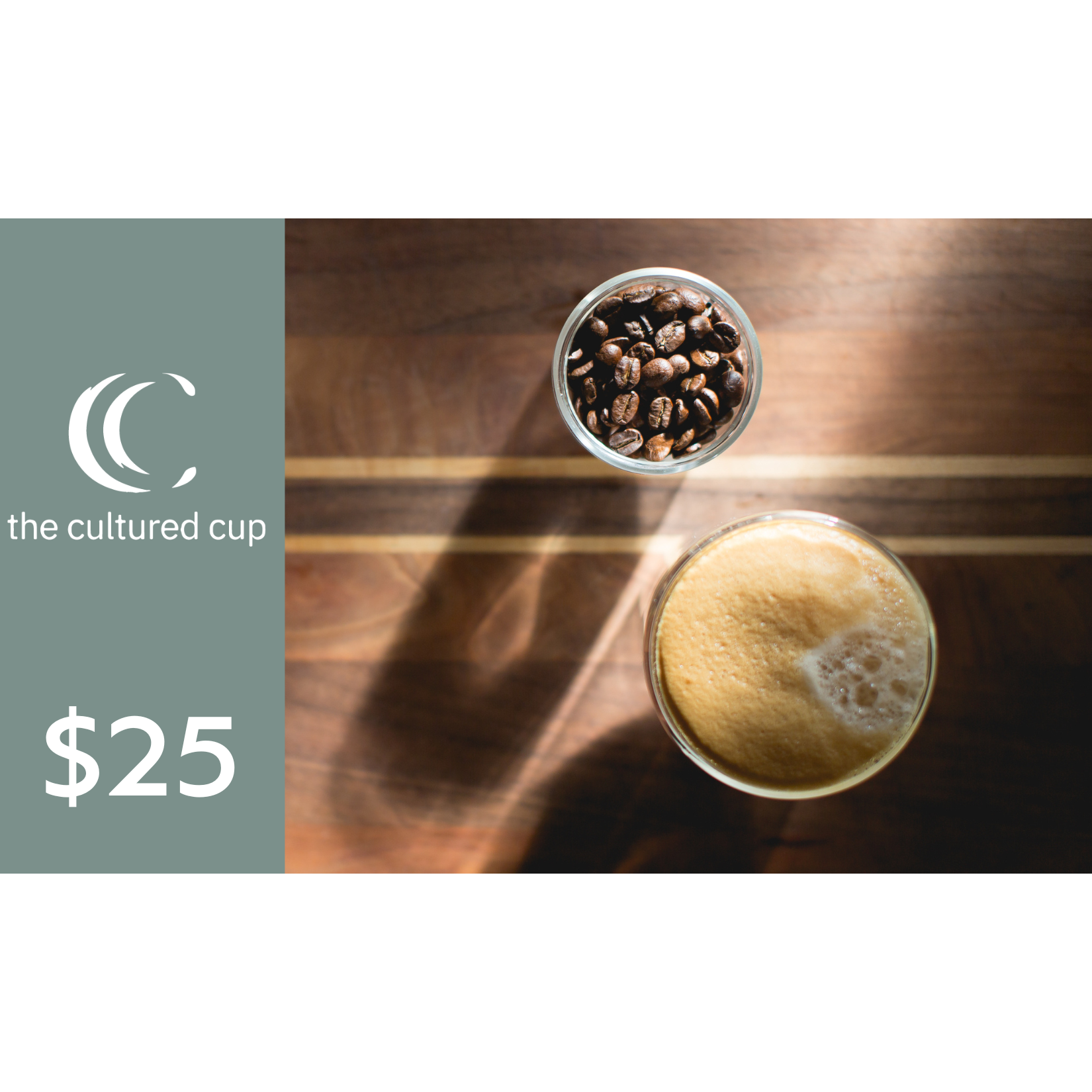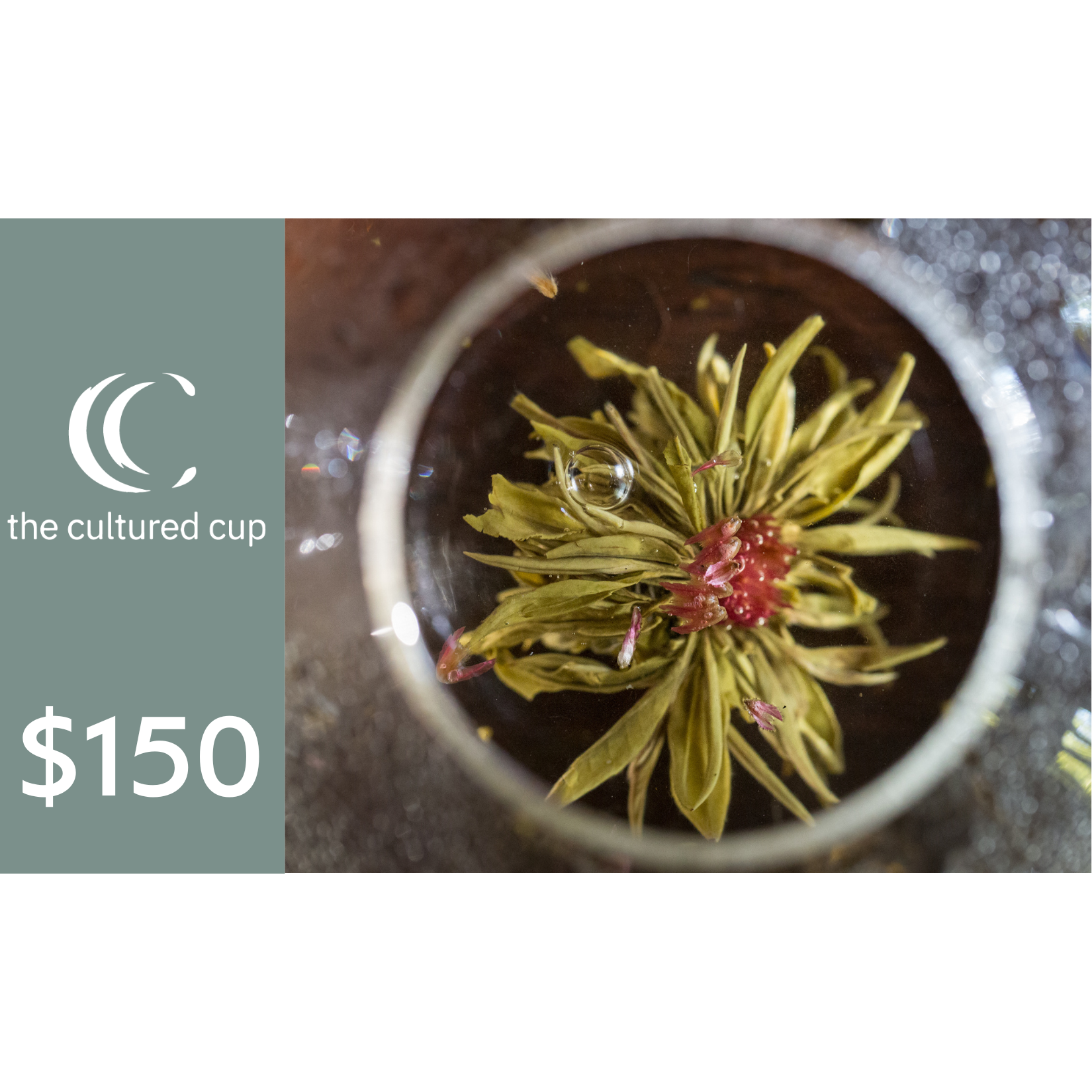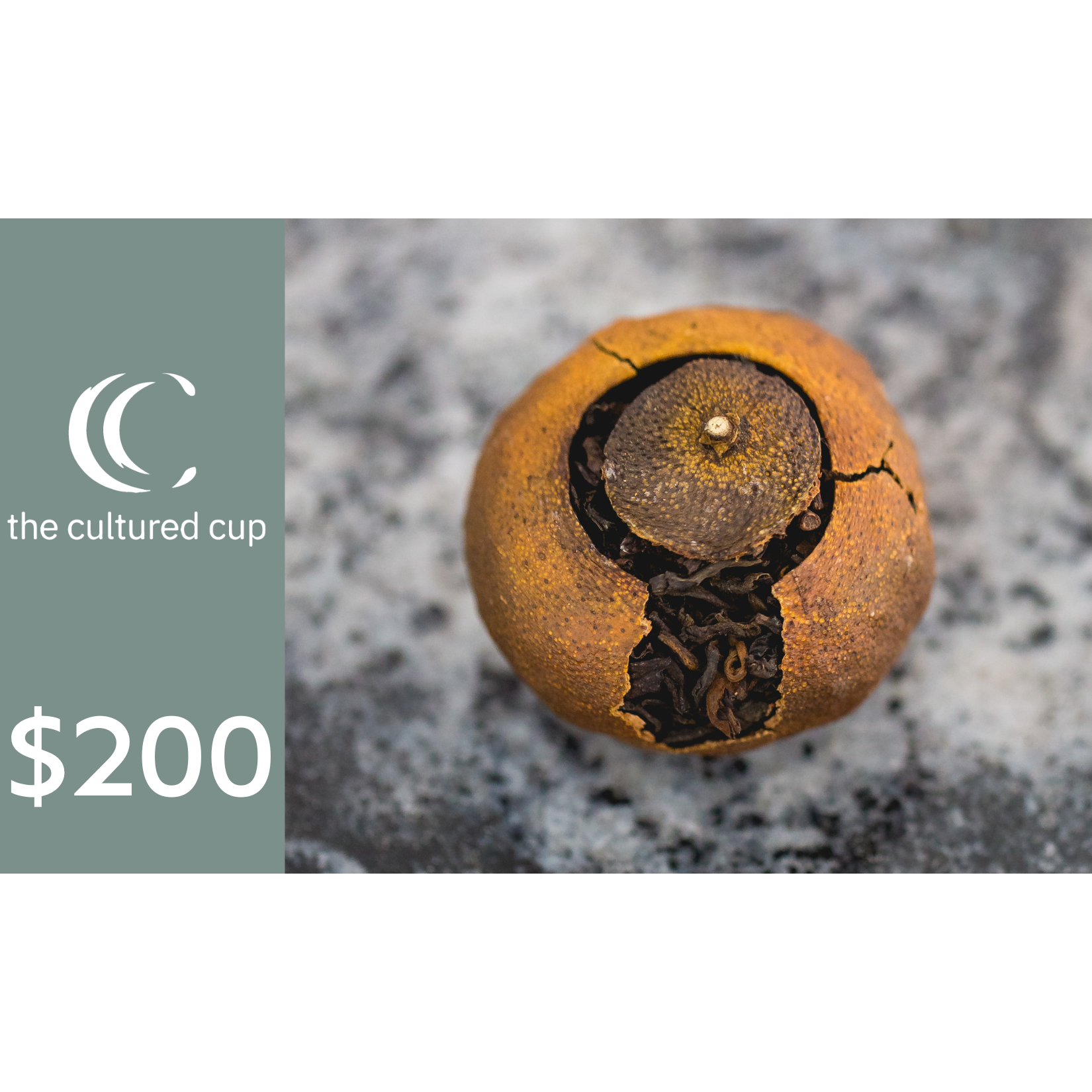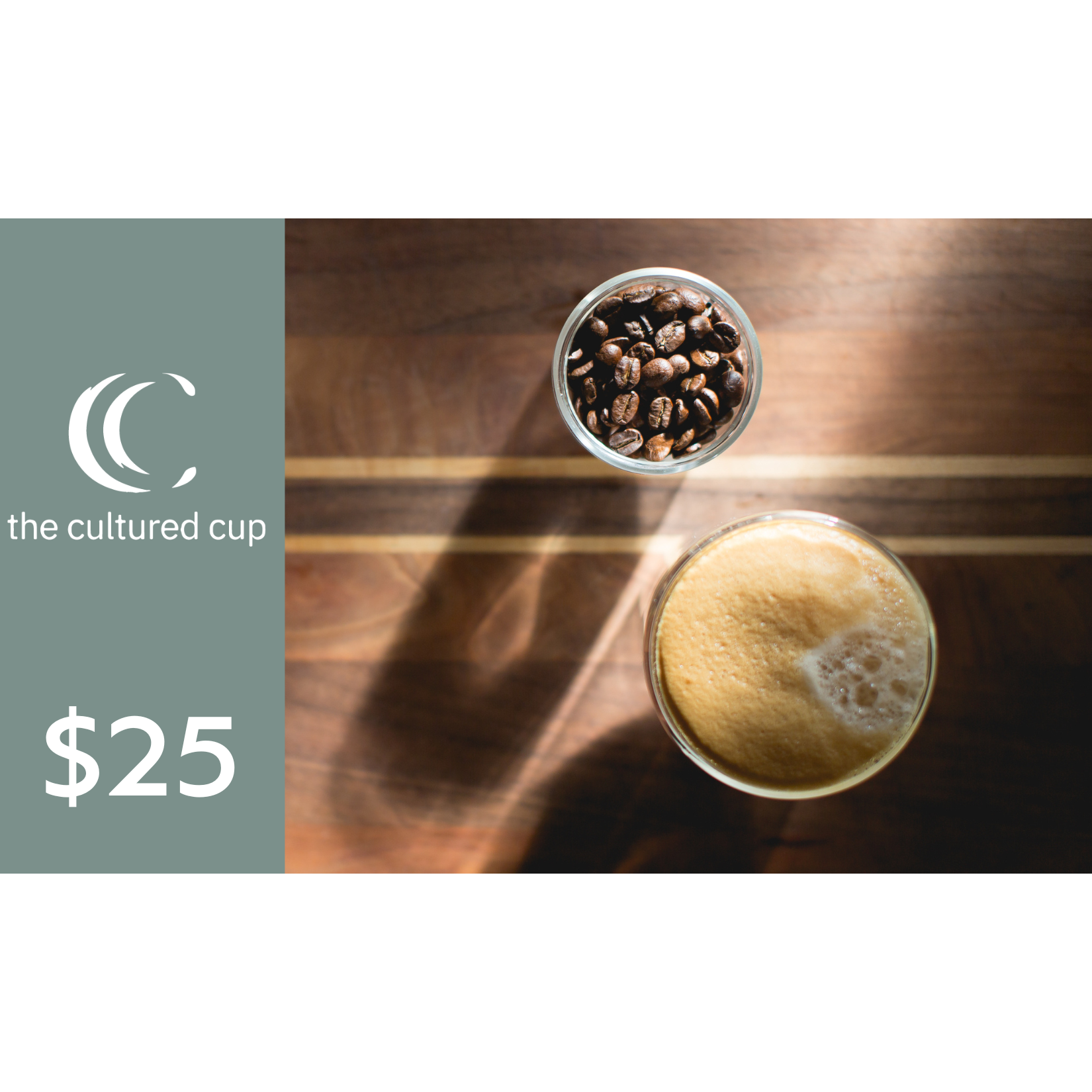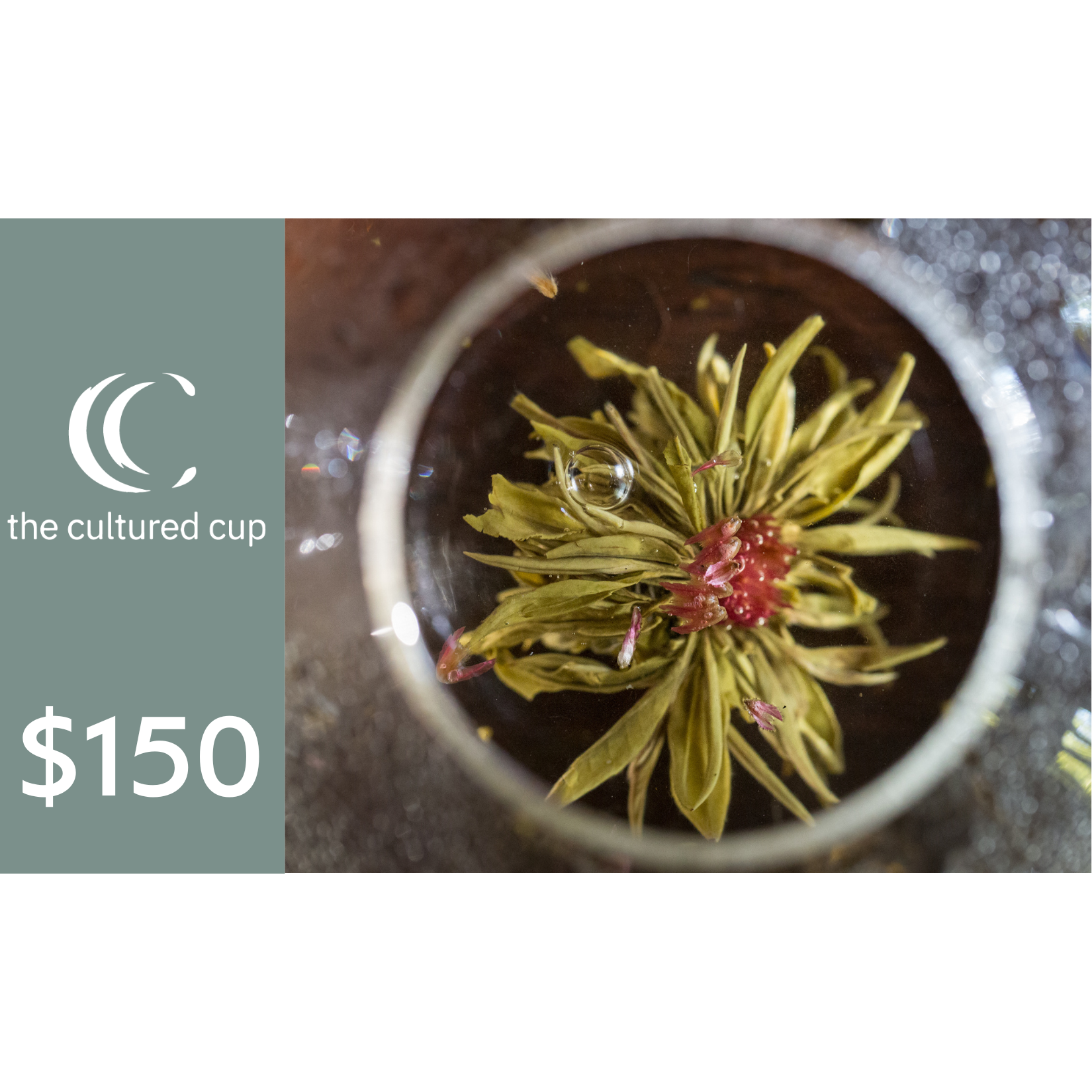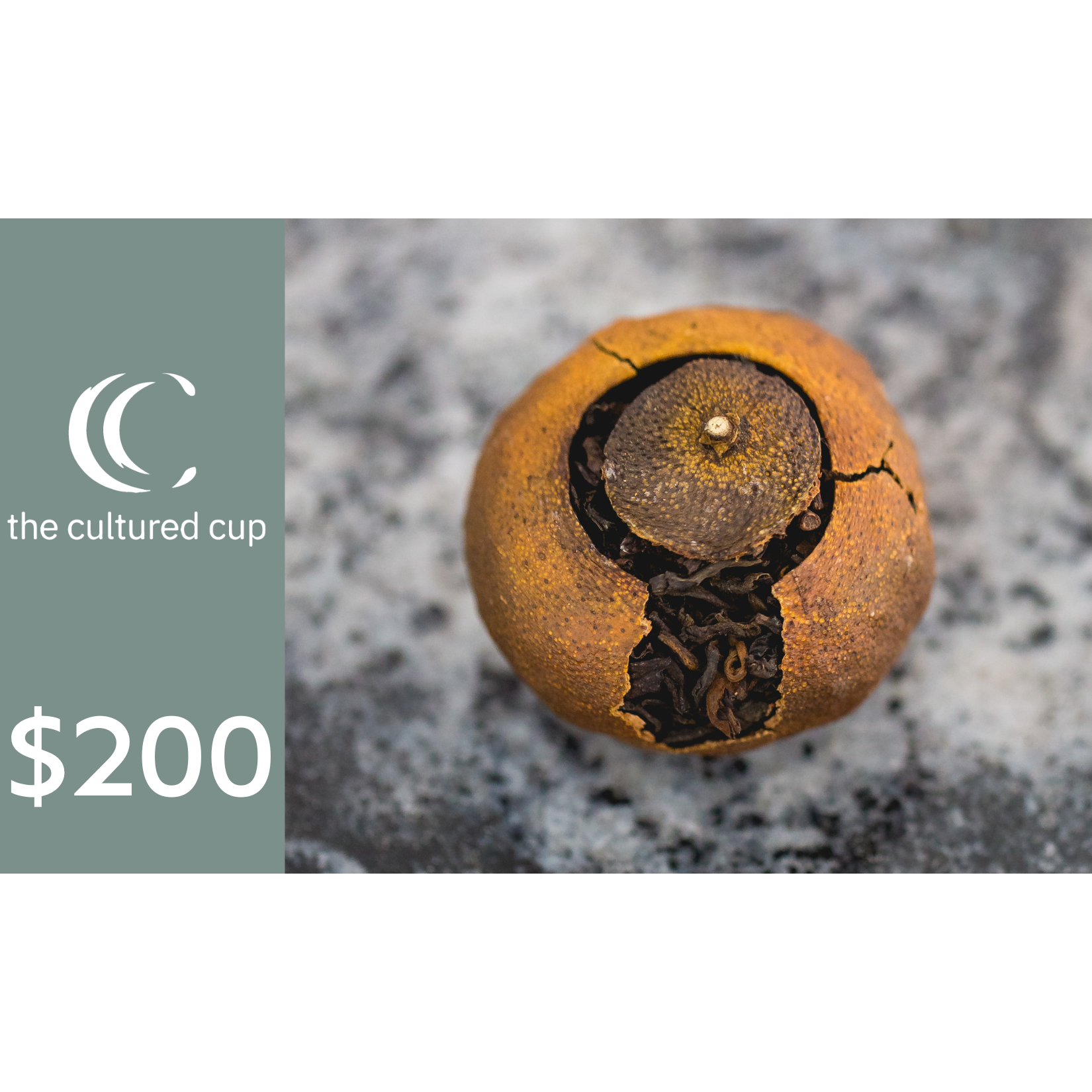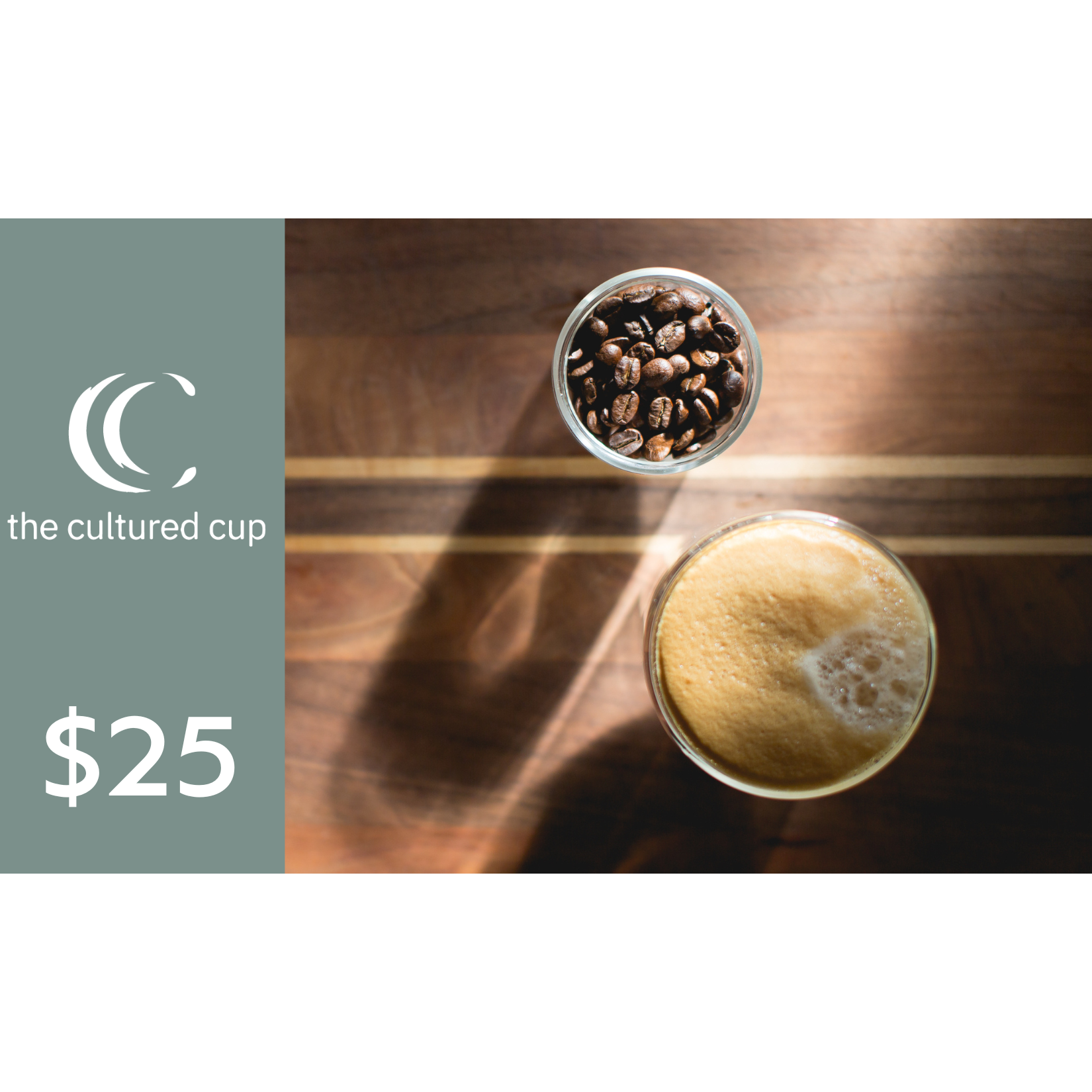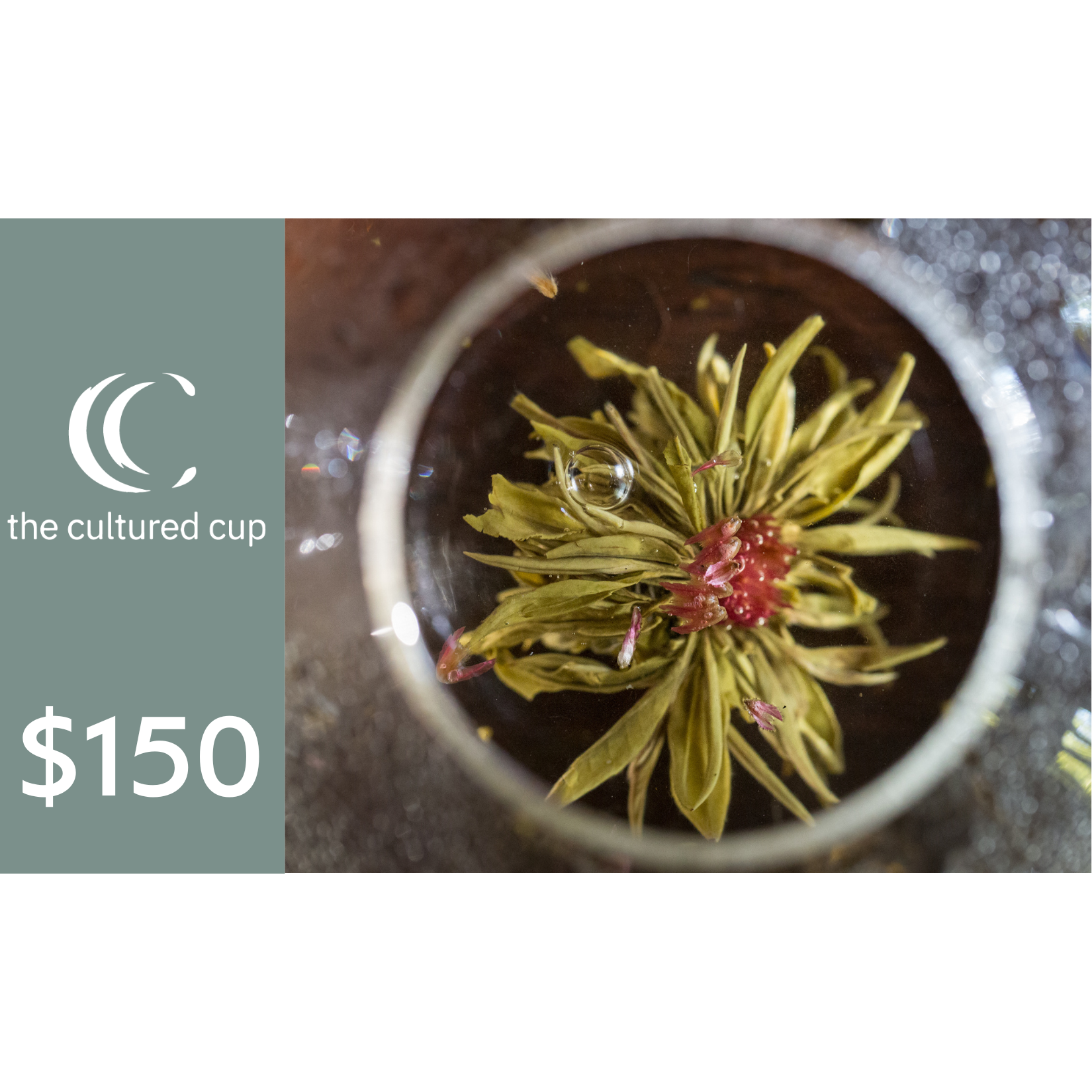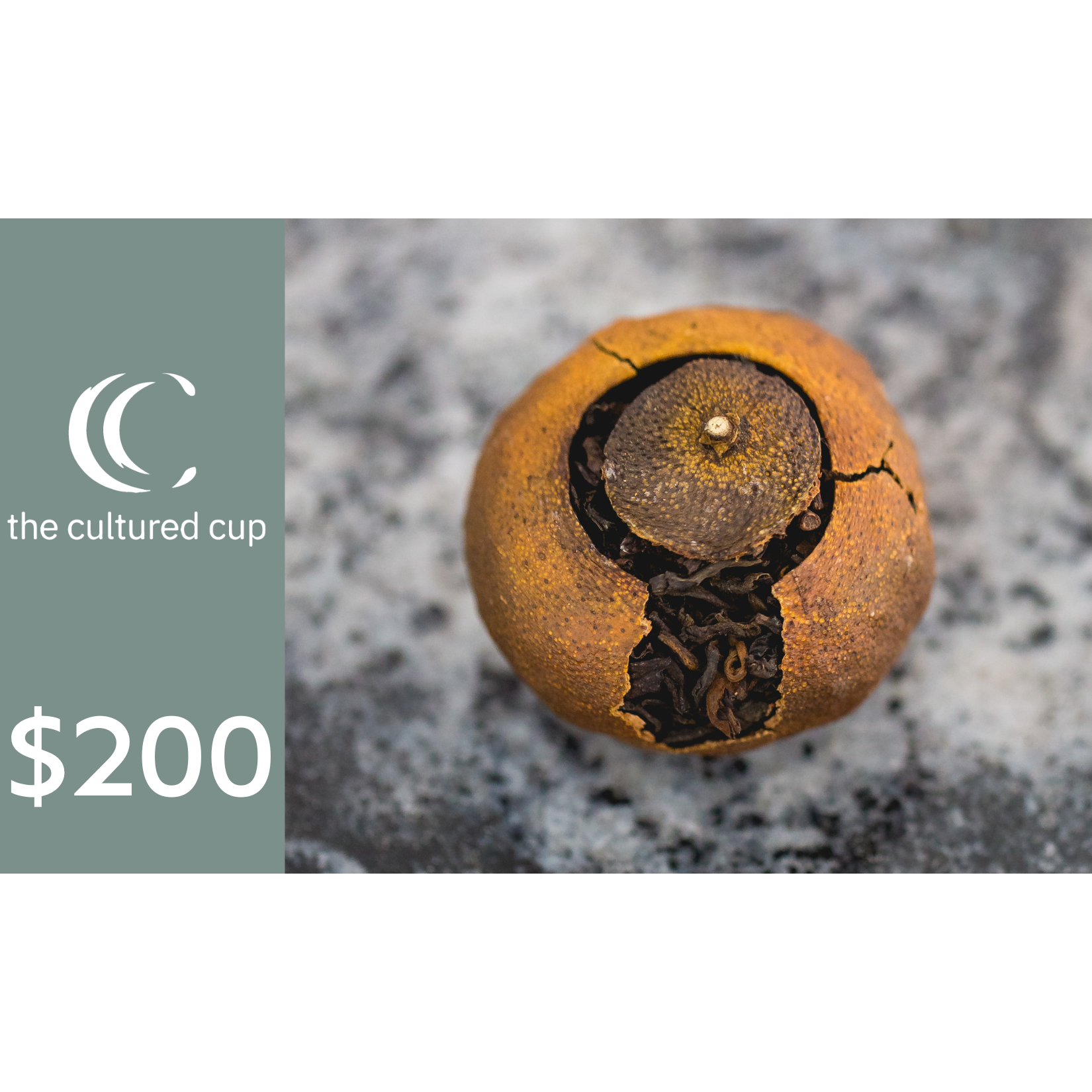 E-Gift Card
Take the guesswork out of gift-giving with our online E-Gift Card. Introduce
your family, friends, or colleagues to the winner of the Best Retail Tea Shop, Cafe, Bar Award given at the 2019 World Tea Awards.  
Available in increments of $25, $50, $75, $100, $150, and $200. E-Gift Cards are usable on The Cultured Cup's website or in-store. NOTE: Gift Card expire after 5 years.
After purchasing an E-Gift Card the Gift Card will be sent to your email. In the product photos, please refer to the sample: $25 E-Gift Card orange and salmon-colored wrapped package. 
Next, either forward the email you received or print it out and present it to the recipient.
To use the E-Gift Card, select your purchase items first. At checkout, key in the 16-character code in the "Gift Card or Discount Code" box, and click "Apply."